Entertainment
Published on May 1st, 2017 | by
0
Worst Dressed at the Met Gala 2017: Daisy Ridley, Sofia Sanchez Barrenechea & More!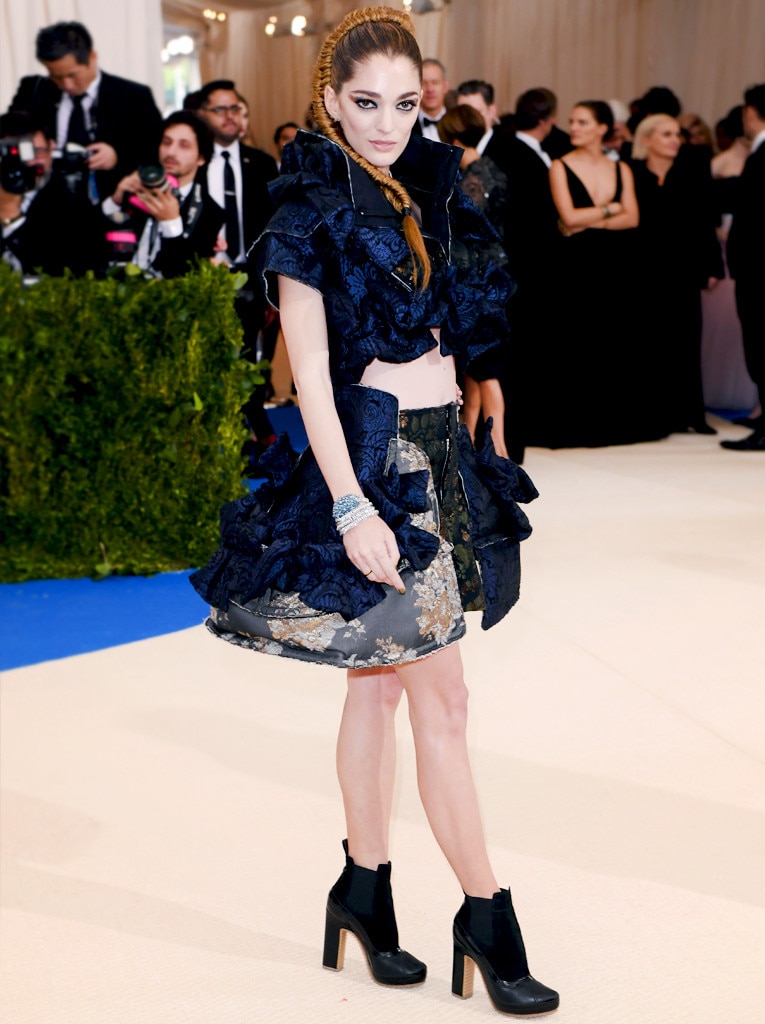 David Fisher/REX/Shutterstock
There is a lot of pressure on today's stars to live up to the glamour of the 2017 Met Gala.
Unlike other red carpet events, the Metropolitan Museum of Art Costume Institute Gala encourages the attendees to step out of box. For this event, fashion is an art, a spectacle worthy of a museum shelf. While this gives the most stylish an opportunity to shine, it also leaves a lot of room for interpretation. Beware fashion risk-takers! 
This year, the gala committee is honoring Rei Kawakubo, the founder of Comme des Garçons, and asked that guests give nod to the designer's impact in their outfit selection. While Lilly Collins, Prianka Chopra and Katy Perry appeared stunning in their avant garde ensembles, Daisy Ridley, Mindy Kaling and Sophie Turner just missed the mark.
Now, we understand the amount of effort and time that goes into each look, but if you show to the carpet with a parrot on your head, we have to call you out. It's comes with the territory of attending the highly anticipated fashion event.
Want to know who missed the mark? Keep clicking! 
On Monday, May 1, our Met Gala conversation starts on the E! News Facebook page at 7 p.m. ET / 4 p.m. PT. Immediately following E! News on Monday, May 1, we'll be live from New York with red carpet coverage of the Met Gala at 7:30 p.m. ET / 4:30 p.m. PT. For complete coverage of fashion's biggest night, tune in to E! News at 7 p.m. and Fashion Police at 8 p.m. on Tuesday, May 2.
E! Online (US) – Fashion Police