Entertainment
Published on March 18th, 2017 | by
0
Why Reese Witherspoon Is Draper James' Best Advertisement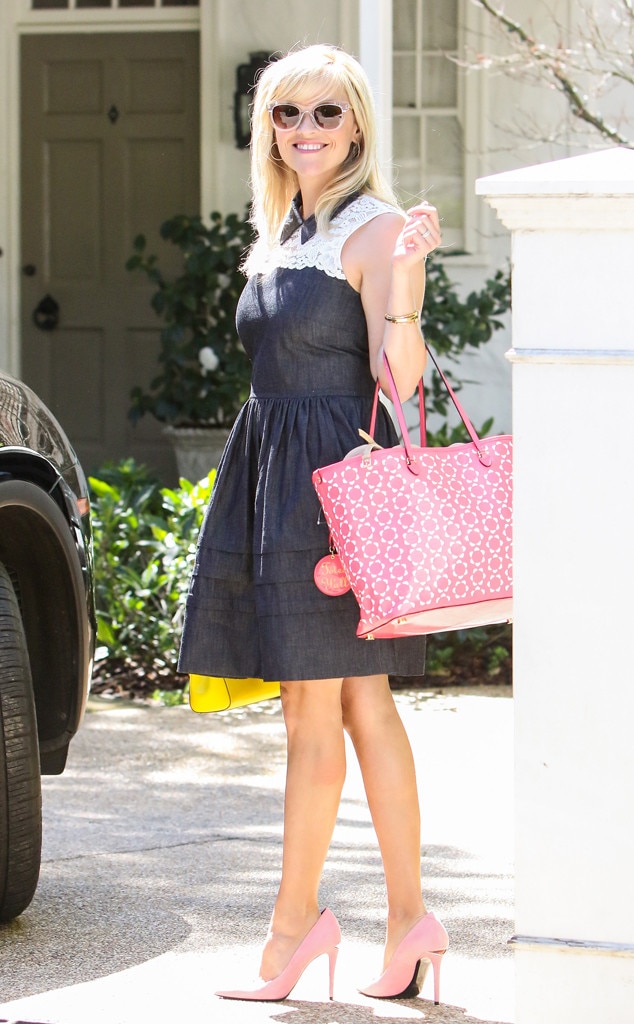 BG004/Bauer-Griffin/GC Images
Reese Witherspoon has a lot to be proud of this week!
The actress' fashion, accessories and home decor hub Draper James was voted the No.1 store in Tennessee in Southern Living magazine and the second-best store in all the South.
So why—of all the online shops and clothing lines celebrities have created in the past—has Witherspoon's company seen so much success? Well, aside from her hard work and dedication, we believe it's because the actress is her best form of advertisement.
The proof is in the puddin' ya'll…
1. She Actually Wears It (Like All the Time): If you just scroll through Witherspoon's Instagram account, almost every photo she takes includes a tag to her Draper James ensemble. Whether it's for a holiday or a day of wine tasting, a casual afternoon at home or a night out with a girlfriend, she actually wears her own brand on a day-to-day basis, which proves the quality is celeb-worthy and stylish!
2. She Represents Draper James' Consumers: Aside from actually wearing the brand, Witherspoon represents the women who are shopping at Draper James. The company is centered around a "gracious Southern living" aesthetic, something Witherspoon (who was born and raised in the South) completely embodies. Not to mention, as a soon-to-be 41-year-old, she also represents the target consumer and age range for the brand's more conservative style, which (based upon its mission statement) is to appeal to middle-aged, Southern mothers who "take pride in their home" and welcome neighbors into them graciously. Simply put, she's able to naturally promote the brand.
3. She Utilizes Her Platform: One of the best ways Witherspoon has garnered attention for her brand is through her own platform being a celebrity. After several hit films and awards under her belt, she's become one of America's sweethearts, garnering a massive fan base and following on social media. She is able to utilize that popularity to drive her fans to visit Draper James website. After all, if they're interested in her, they're also interested in what she's passionate about!
4. She's Proud of It: More than just promoting the brand, however, it's completely evident that Witherspoon is super proud of her company. When she discusses it, she can't help but beam with excitement, and she never hides behind the name—she's literally the face of the company. She makes it a point to visit with shoppers while opening stores in various locations (like Nashville and Dallas), and all of her "favorite" pieces of clothing are from the brand. It says a lot when a celebrity not only puts their money into a company, but also their daily time and effort! 
5. It's Full of Love: Witherspoon revealed that she dedicated the company to her grandparents, Dorothea Draper and William James Witherspoon, who she says "were, and still are, the greatest influences in my life."
In the company's mission statement, she explains, "My grandparents taught me everything I know about gracious Southern living. From them I learned to dress and act like a lady, to take pride in my home, to reach out to help a neighbor, and to always invite everyone in for a visit."
Needless to say, the idea came from love, has grown from love and continues to find success out of love.
E! Online (US) – Fashion Police