Entertainment
Published on March 31st, 2017 | by
0
Why Hailey Baldwin's Best Street Style Looks Are Worth Reliving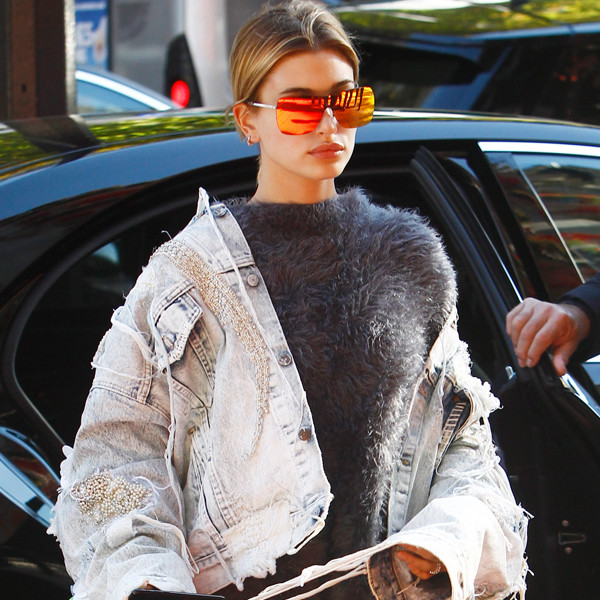 Oh, how they've grown.
Just two years ago, E! News spottedBella Hadid and Hailey Baldwin on the NYC streets, inspiring festival-ready outfits everywhere.
At the time, we called them "Hollywood's latest It Girls"—nowadays, the models are strutting down international runways, fronting mega ad campaigns and dating some pretty famous bachelors. If that's not the makings of a supermodel, we don't know what is.
Still, Hailey—with an impressive runway résumé (Elie Saab, Zadig & Voltaire, Tommy Hilfiger) and post-Justin Bieber—hasn't received the style cred she should—that is, until now.
Sure, the 20-year-old wears all the signature markings of an It Girl: over-the-knee boots, chokers, crop tops to show off her impressively toned abs—but she also takes risks outside of the white-tee-and-jeans combo we see on most off-duty models.  
Like Kendall Jenner, she may stick to the basics, nice shoes and a baseball hat at an attempt to stay incognito while out at dinner. But like Rihanna, she'll throw in a bold piece that seemingly doesn't pair with the rest—like an oversize yellow coat—to create a statement that's at both times shocking and refreshing.
The model masterfully mixes different textures and layers in ways only a veteran in the fashion industry could do. A matching patent leather skirt with patent leather boots? Matrix overload. But pair the combo with a cropped hoodie and patterned wool coat and you're Parisian-chic.
She can even make an all-brown sweatsuit look aspirational. 
Her style is inconsistent; there's not one look that defines her—but her styling is always thoughtful and, more importantly, interesting. For instance, striped, satin, duo-colored pants are hard enough to pull off; not to mention, conjure up visions of circus clowns. However, toughen up the material, as Hailey has shown, with rough fabrics, like a distressed denim jacket, and feminize the look with a sheer, mesh turtleneck, and you're edgy AF.
Hailey may not have a signature "look" like Kim Kardashian's neutral-everything wardrobe—but that's exactly what makes her worth watching. You never know what to expect.
Unfamiliar with the model's personal style? Click on to see her best street-style looks.
E! Online (US) – Fashion Police