Chanel appeared on the 2017 Oscar red carpet—just not on Meryl Streep. 
Following a war of words between the acting icon and the brand's creative director, Karl Lagerfeld, Streep stepped out on the red carpet Sunday night in a beaded blue creation by Elie Saab.
As Lagerfeld's original story went, the decorated actress was originally interested in an embroidered gray silk gown by Chanel to wear to the ceremony, but wanted a higher neckline. After the team began work on a customized dress for the star, the work was interrupted when someone called from Streep's camp.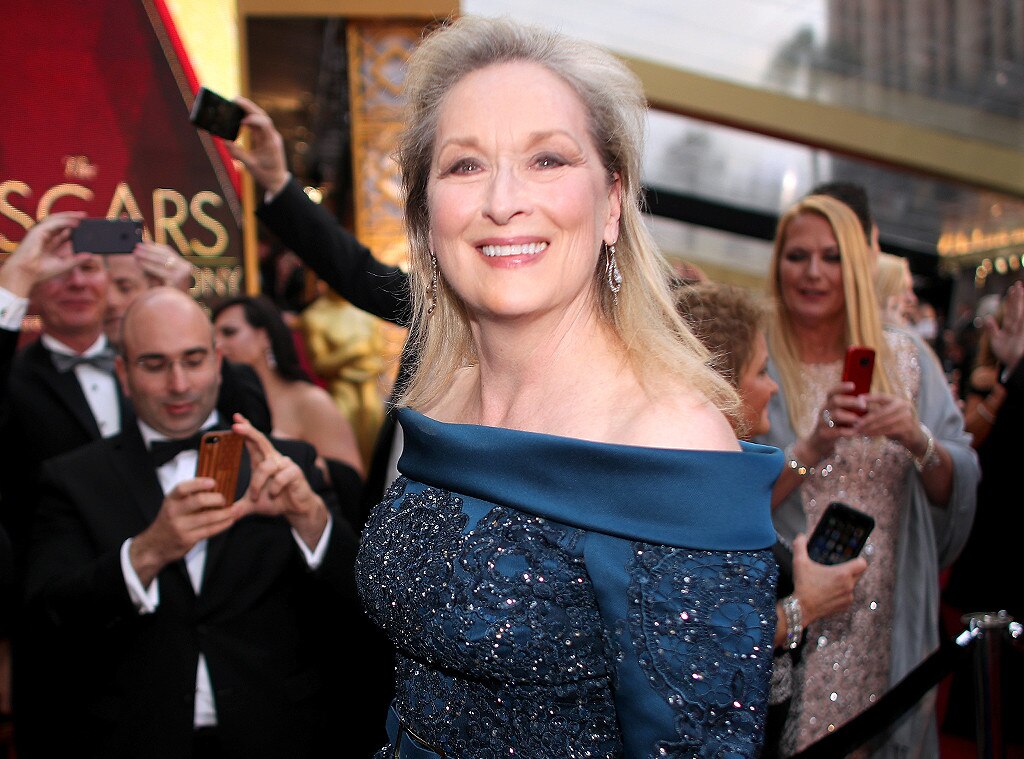 Christopher Polk/Getty Images
"'Don't continue the dress. We found somebody who will pay us,'" Lagerfeld described the alleged phone call to WWD. After the designer called the actress cheap and claimed she expected payment for wearing the brand's dress during his interview with the magazine, Streep's rep called the story "completely untrue" and the brand soon issued a new statement. 
"After an informal conversation, I misunderstood that Ms. Streep may have chosen another designer due to remuneration, which Ms. Streep's team has confirmed is not the case. I regret this controversy and wish Ms. Streep well with her 20th Academy Award nomination," Lagerfeld's statement to WWD and Streep partly read.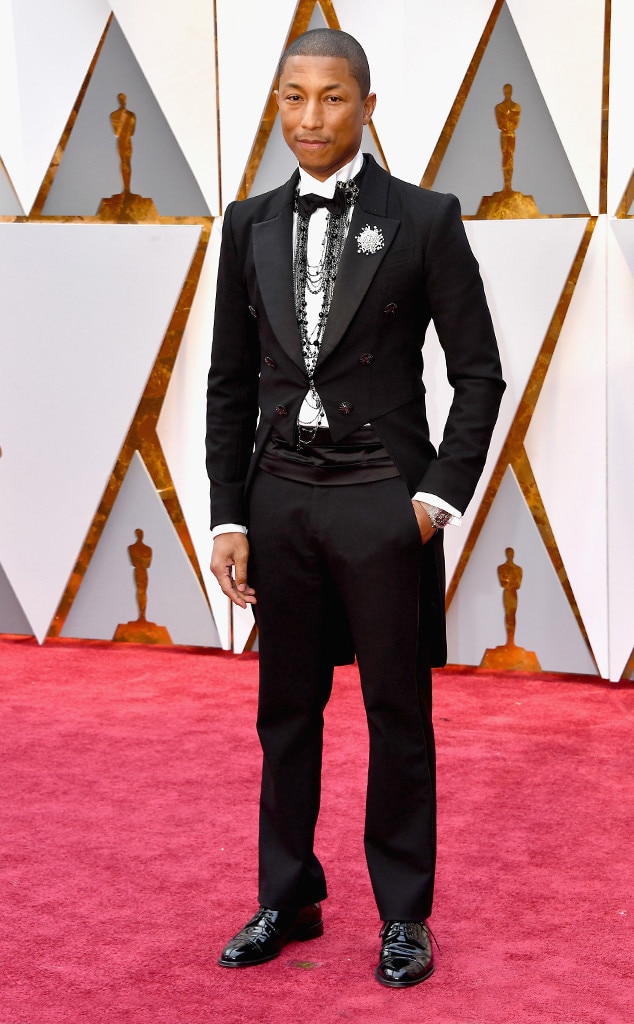 Jordan Strauss/Invision/AP
The Oscar nominee had the last word as she slammed the statement with remarks of her own, saying Lagerfeld defamed her, her stylist and Elie Saab. 
"That publication printed this defamation, unchecked. Subsequently, the story was picked up globally, and continues, globally, to overwhelm my appearance at the Oscars, on the occasion of my record breaking 20th nomination, and to eclipse this honor in the eyes of the media, my colleagues and the audience," her statement to E! News continued. "I do not take this lightly, and Mr. Lagerfeld's generic 'statement' of regret for this 'controversy' was not an apology. He lied, they printed the lie, and I am still waiting."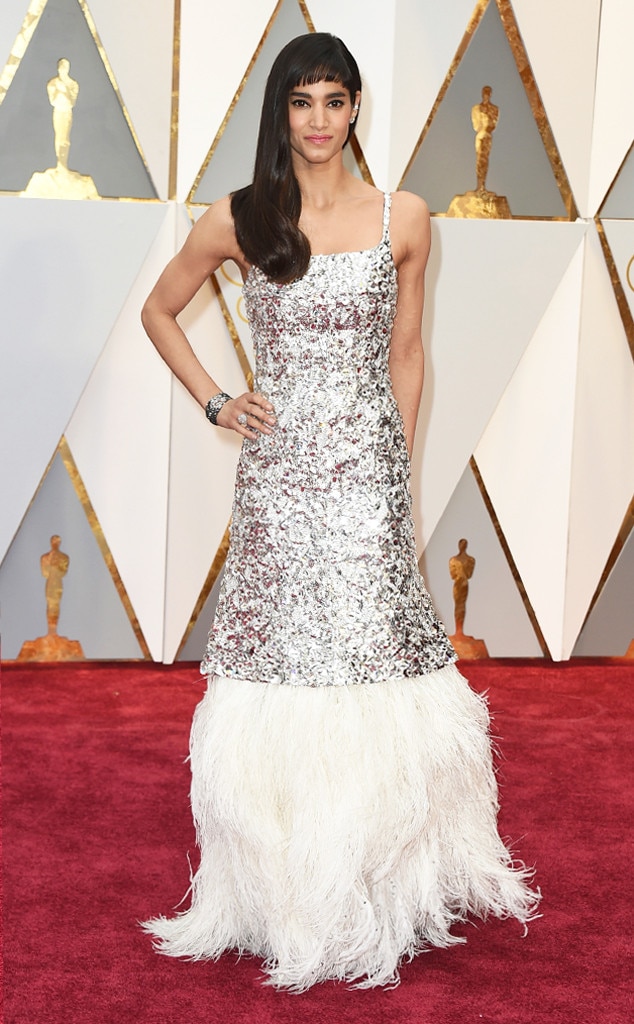 Jordan Strauss/Invision/AP
While a resolution to that public dispute remains to be seen, Oscar nominee Pharrell Williams and presenter Sofia Boutella both ended up sporting the designer's ensembles to the award show. 
The nominated producer of Hidden Figures donned a black double-breasted tuxedo jacket with a long tail by Chanel and accessorized the suit with beaded black necklaces connected to his bow tie and a sparkling broach.
Boutella, who made her Oscar red carpet debut Sunday, opted for a silver gown with a rhinestone bodice and a feathered train from Chanel's Spring 2017 couture line. Before heading to the after-parties, she changed into a beaded mini designed by—you guessed it—Chanel. 
For complete Oscars coverage, tune in to E! News at 7 p.m. and Fashion Police at 8 p.m. on Monday, Feb. 27.