Entertainment
Published on April 24th, 2017 | by
0
Vanessa Hudgens Just Made the Straw Hat Cool Again
A post shared by Vanessa Hudgens (@vanessahudgens) on
First, there was the monogrammed jacket, as seen on Bella and Gigi Hadid, Katy Perry and pretty much every celeb and It Girl. 
Now, Vanessa Hudgens is making monogrammed sun hats a thing. The style star was spotted in her natural habitat—a.k.a. Coachella—wearing a Hat Attack Monogrammed Hand Embroidered Sun Hat with her name on it. 
Sun hats, especially of the straw variety, can look a little too perfect for the farm, but you don't need to be a country girl or grandma to sport one. Personalize a wide-brim number with an inspirational message, funny phrase or simply your name to make it feel fresh and modern.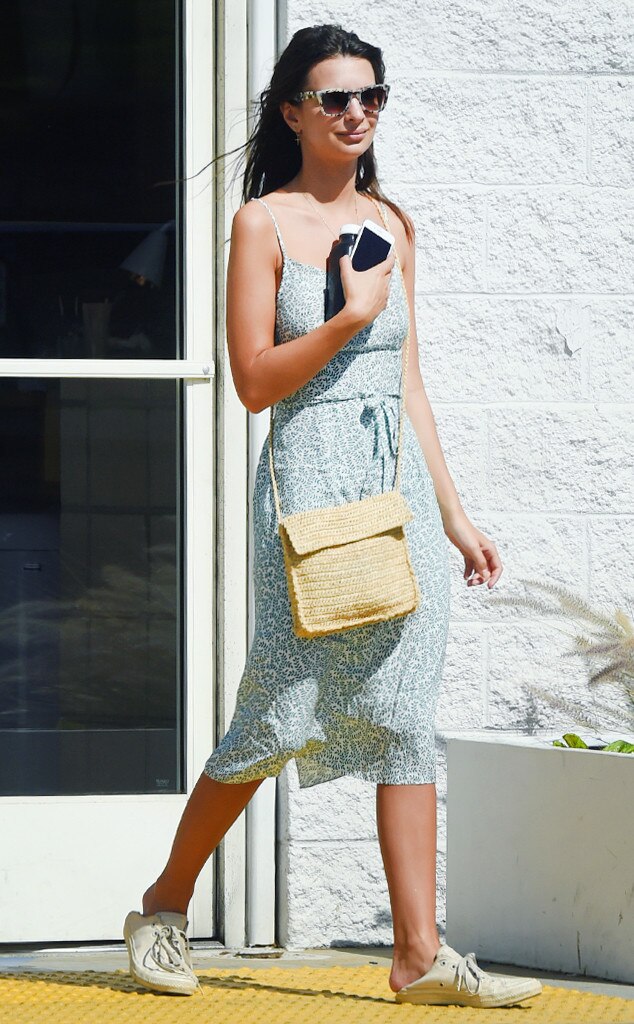 MEGA
When it comes to the rest of your outfit, complement the natural material with super-feminine fabric, like Vanessa's lace top, or juxtapose the texture with a soft, shiny satin piece.
Straw handbags will also see a resurgence this year—and not just to the beach. Last summer may have been all about the straw and pom-pom combos, but this season sees plenty of new ways to play with the coarse fibers. 
For instance, Emily Ratajkowski was photographed in LA wearing a Hat Attack straw cross-body (celebs really love this brand) with a floral dress and white sneakers. Casual, light and ready for daytime adventures!
Shop more looks below!
Are you into this monogrammed trend?
E! Online (US) – Fashion Police