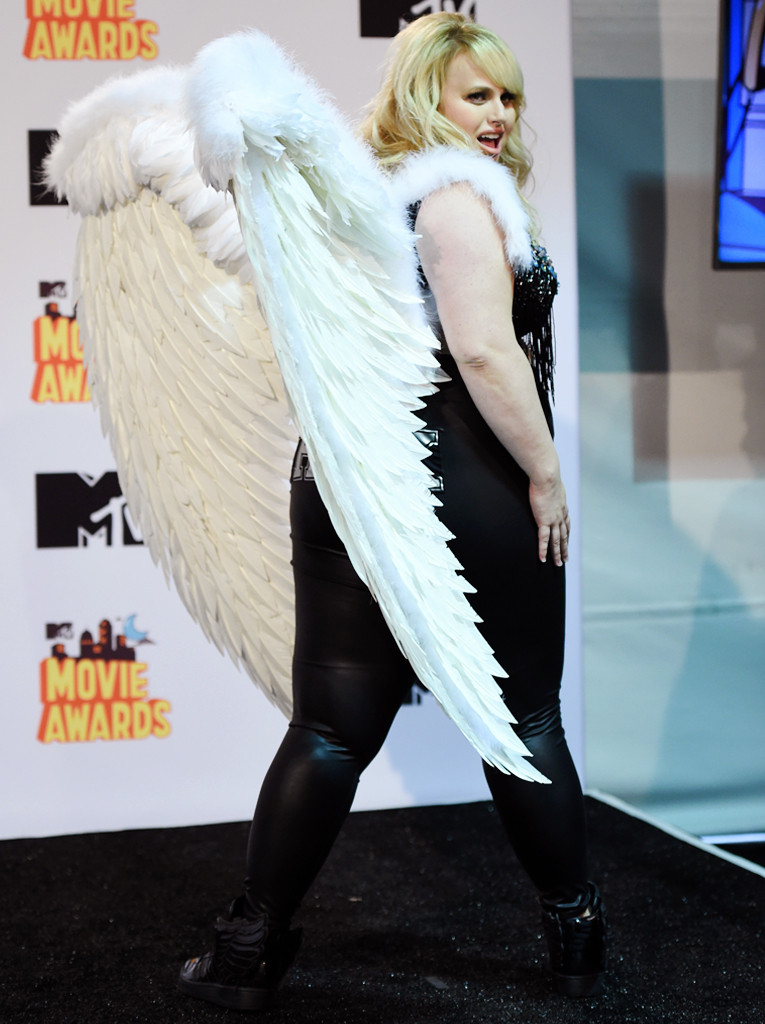 Any time MTV puts on a show, it's a grand spectacle.
The MTV Movie Awards and Music Video Awards have a long, long history of outrageous red carpet moments. Unlike other award shows, the network welcomes bold, quirky and downright insane fashion with open arms (remember Lady Gaga's meat dress?). 
How about Rebel Wilson's angel-winged outfit? The actress was living up to her name in that black catsuit and bright-white, larger-than-life wings. We aren't really sure how she managed to sit down and watch the show, but really, who cares? This red carpet is about showing the world what you've got (literally and figuratively). 
Check out all of the stars who dared to be different below! You don't want to miss this.
What's your favorite MTV Movie Awards look?
Tell us in the comments below!