Taylor Swift 's Reputation makeover is in full swing as her onstage comeback continues, although when it comes to some looks, the "Old Taylor" may just be mostly "dead."
The singer showcased a past favorite styles while performing at the 99.7 NOW's Poptopia concert at the SAP Center in San Jose, California on Saturday; she wore a loose-fitting, long sleeve red, black and white plaid shirt over a mesh top, black shorts, paired with black lace-up boots.
Swift has showcased looser-fitting and less revealing looks since she returned to the spotlight late this summer to announce her new album Reputation and release a few singles from the record, such as "Look What You Made Me Do," an electro pop track about power and revenge. However, she's always had a thing for plaid; she knows it never goes out of style.
Check out her Reputation style over the past few months. Did someone say sssssnakes?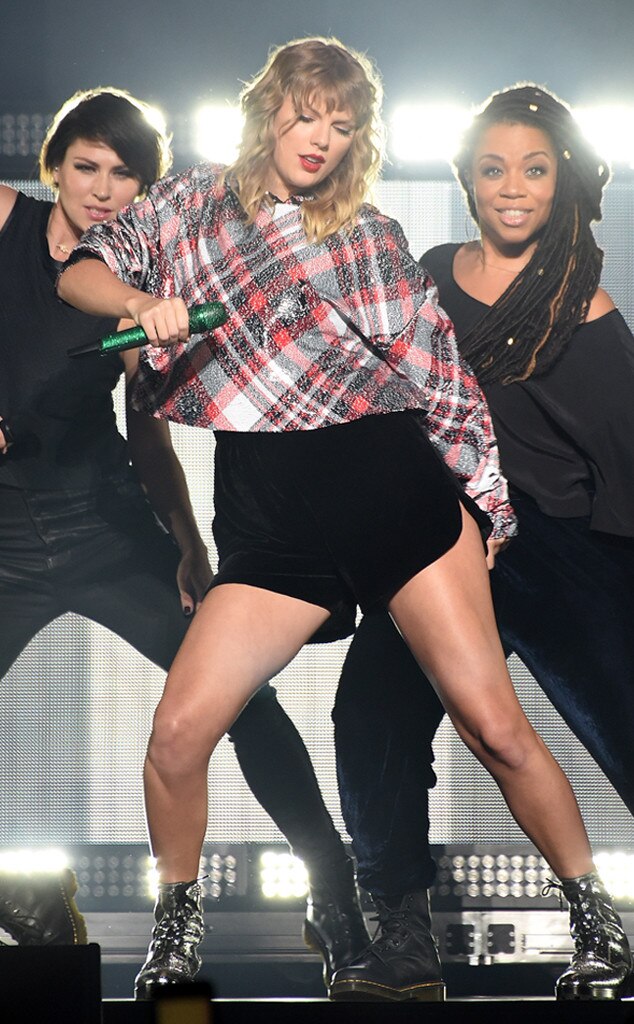 C Flanigan/FilmMagic
Mad for Plaid Again
The singer showcases one of her favorite patterns at the 99.7 NOW's Poptopia concert in San Jose, California.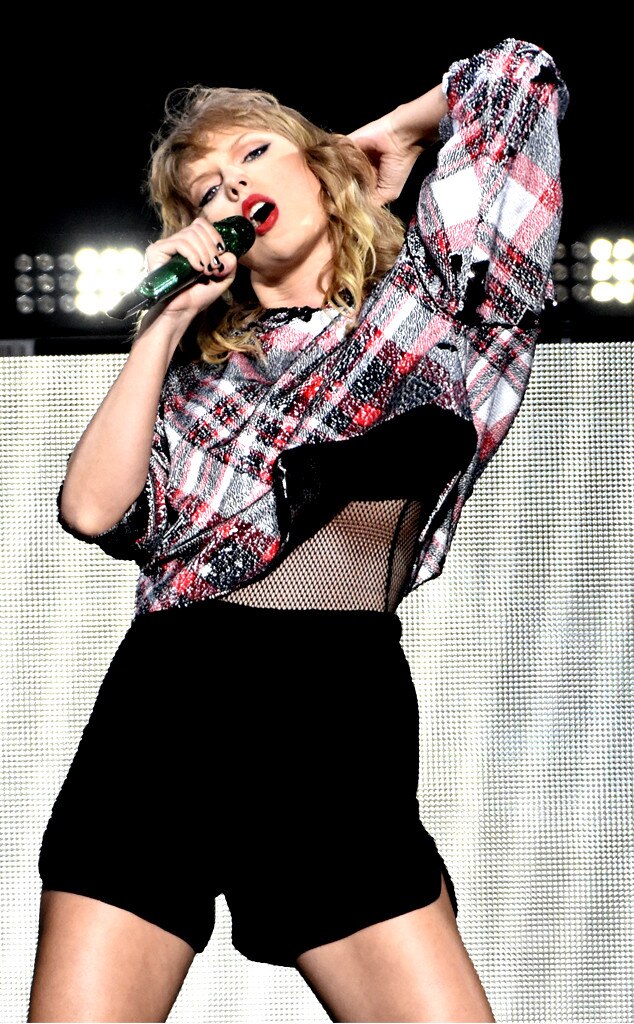 Tim Mosenfelder/Getty Images
Modest Look
Swift opts to wear a mesh top under her plaid top.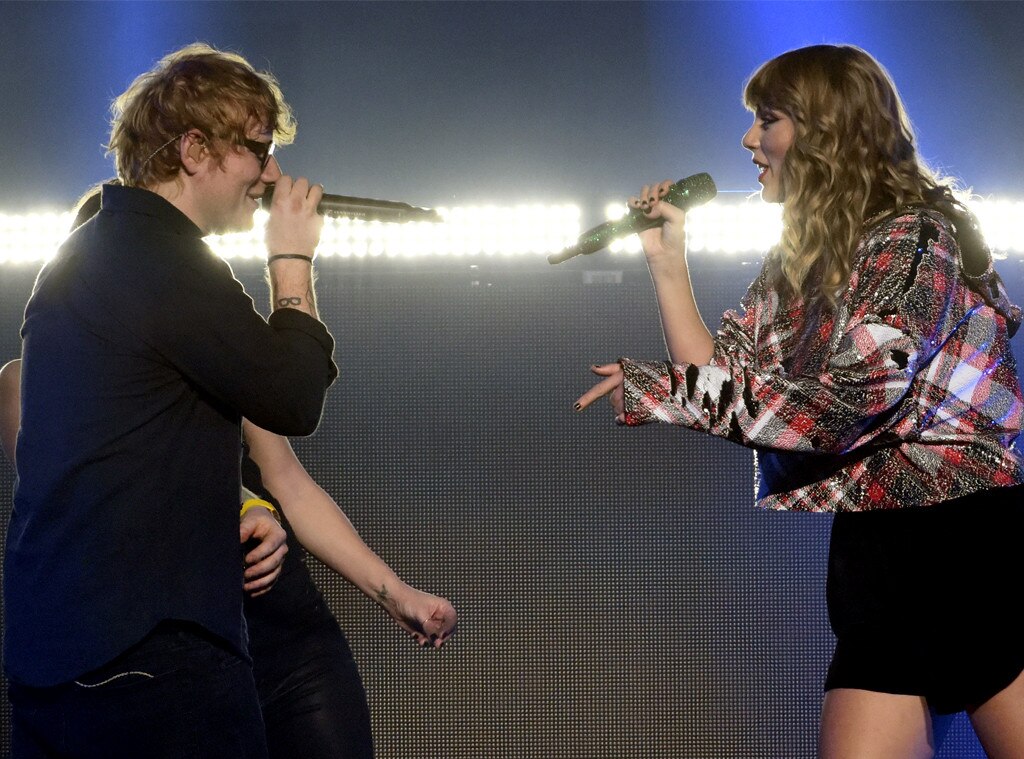 Tim Mosenfelder/Getty Images
BFFS
Swift performs with Ed Sheeran.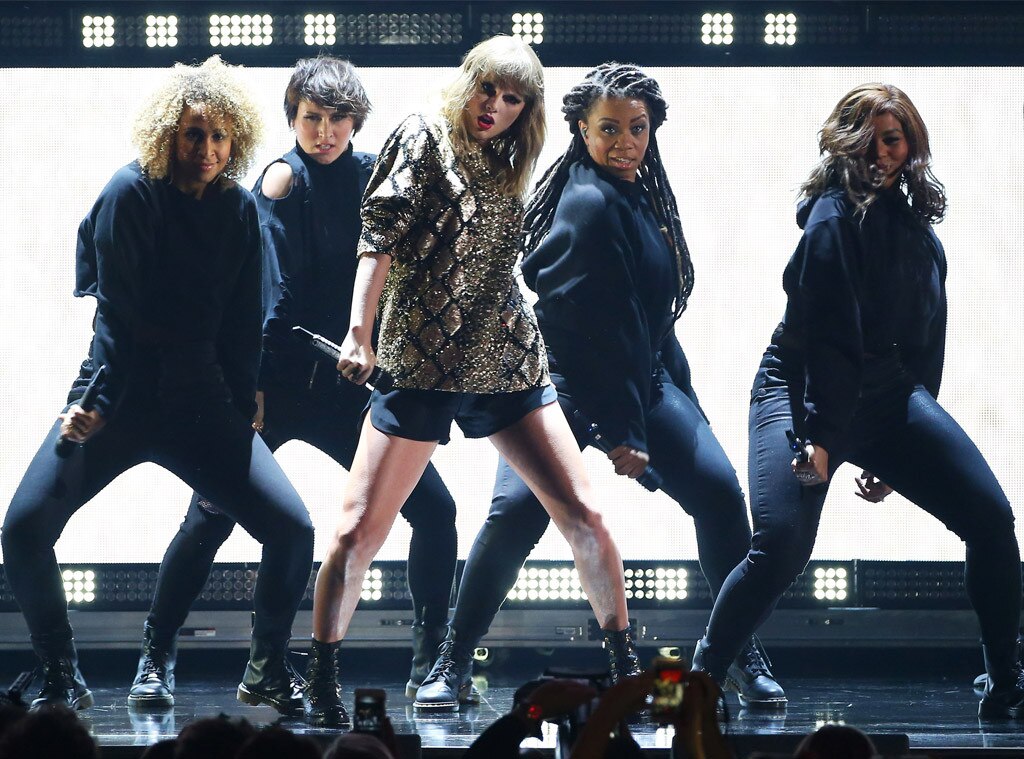 JB Lacroix/ WireImage
2017 Jingle Ball in Los Angeles
The singer sports a sequined snakeskin top and black shorts as she performs onstage.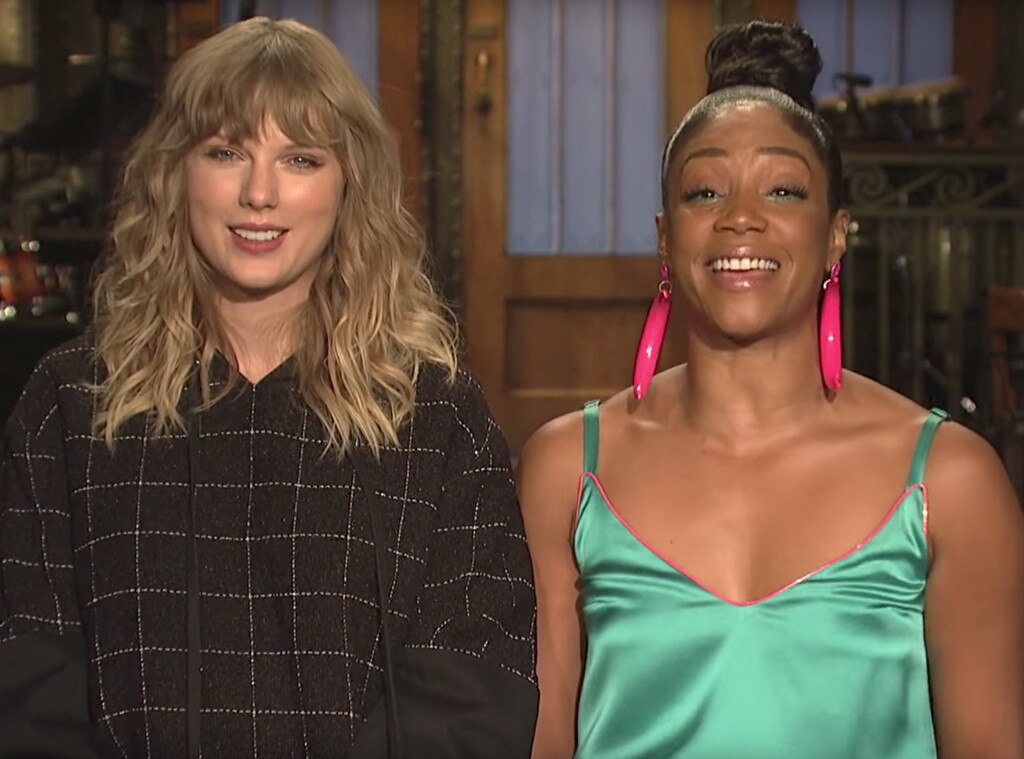 NBC
SNL Promo Style
The singer wears a black plaid sweatshirt while promoting the episode with host Tiffany Haddish.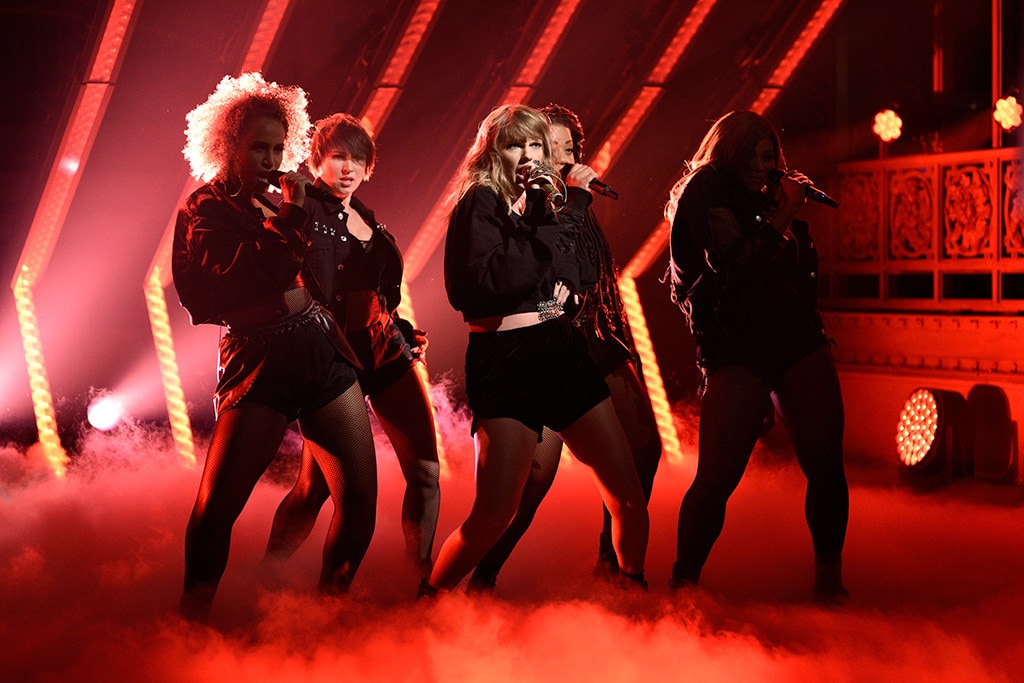 Will Heath/NBC
SNL Style
The singer wears a loose-fitting, long sleeve black crop top and shorts.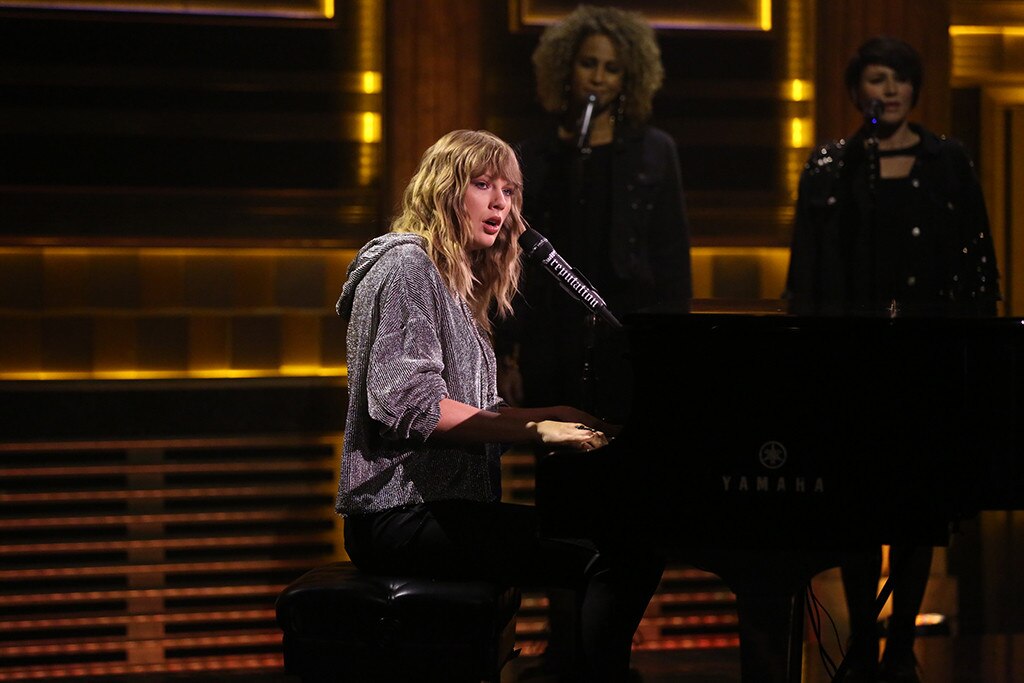 Andrew Lipovsky/NBC
More SNL Style
The singer sports a shimmering hoodie.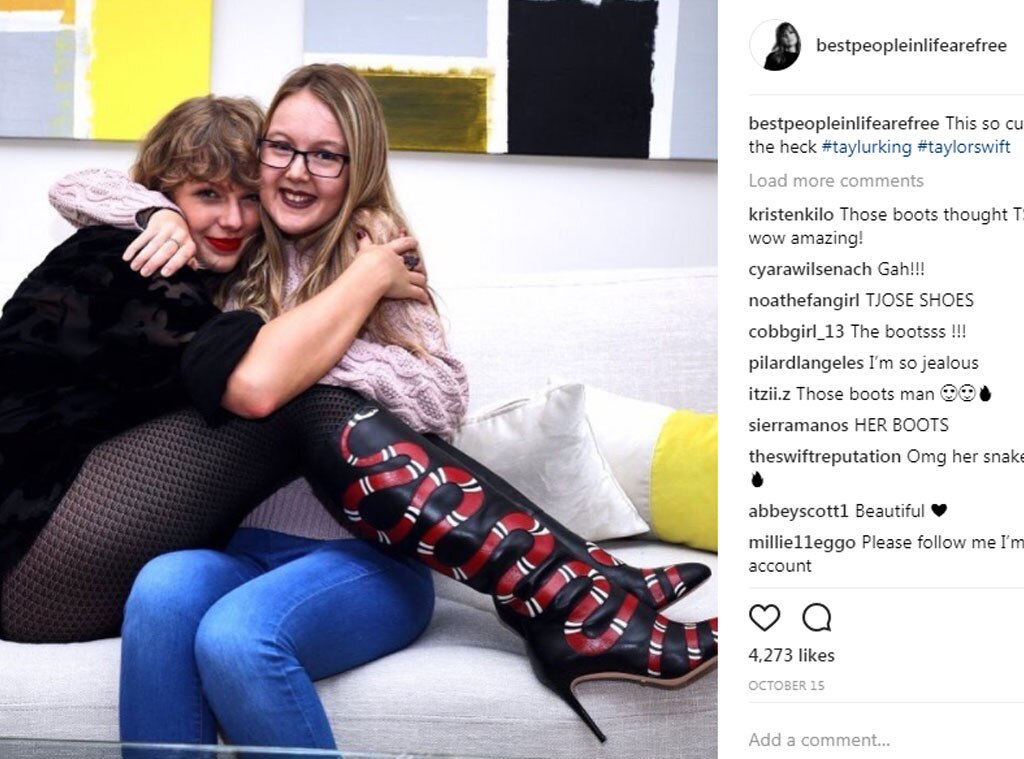 Instagram: bestpeopleinlifearefree
Snake Boots
At the Secret Sessions event to preview her new album for fans in October 2017, Swift sported tousled hair, a pair of $ 2,400 black leather Gucci stiletto boots with a venomous coral snake design, her signature red lipstick and a big grin.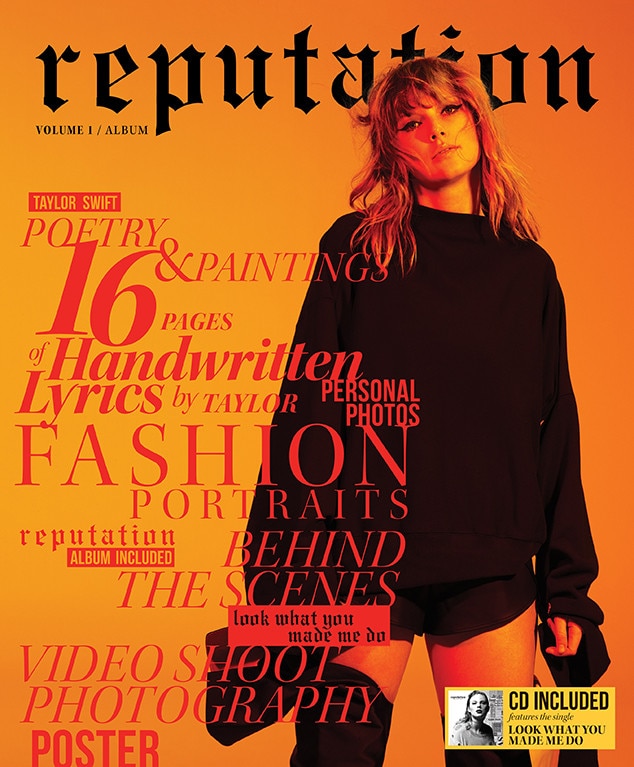 Mert & Marcus
Short Shorts, High Boots
A trend we're seeing (and loving) in T.Swift's fashion recently is the long sweater, short shorts and high boots look. The singer rocks this style on the Reputation Vol. 1 magazine cover above.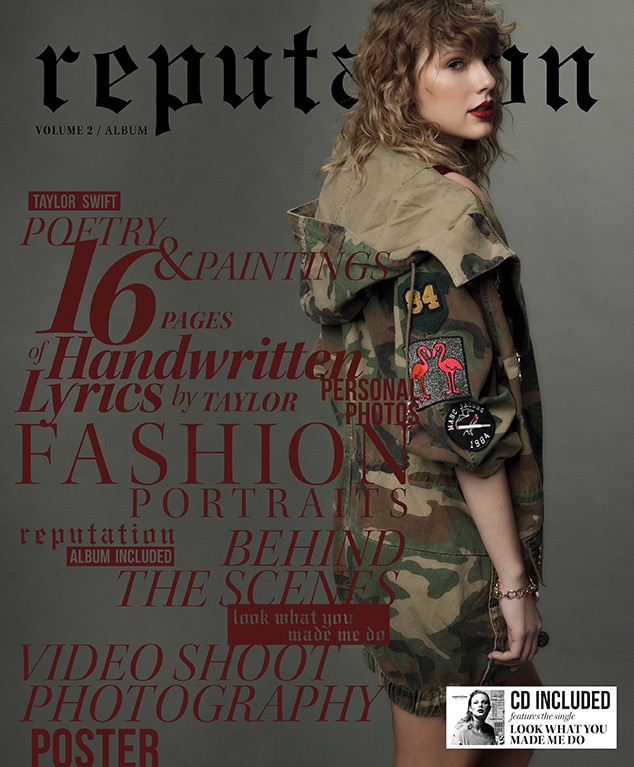 Benny Horne
Camo Cool
Swift is still rocking her signature red lip, but she's changing it up in the wardrobe department. Giving us camouflage jackets, curly hair and a ready to take on the world vibe.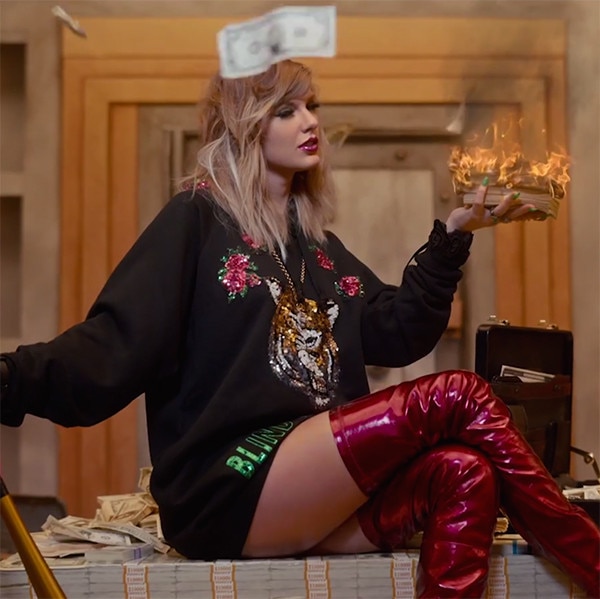 Big Machine Label Group, LLC
"Look What You Made Me Do"
Here's Swift wearing a signature Reputation ensemble in the "Look What You Made Me Do" video. We're loving those high pink boots!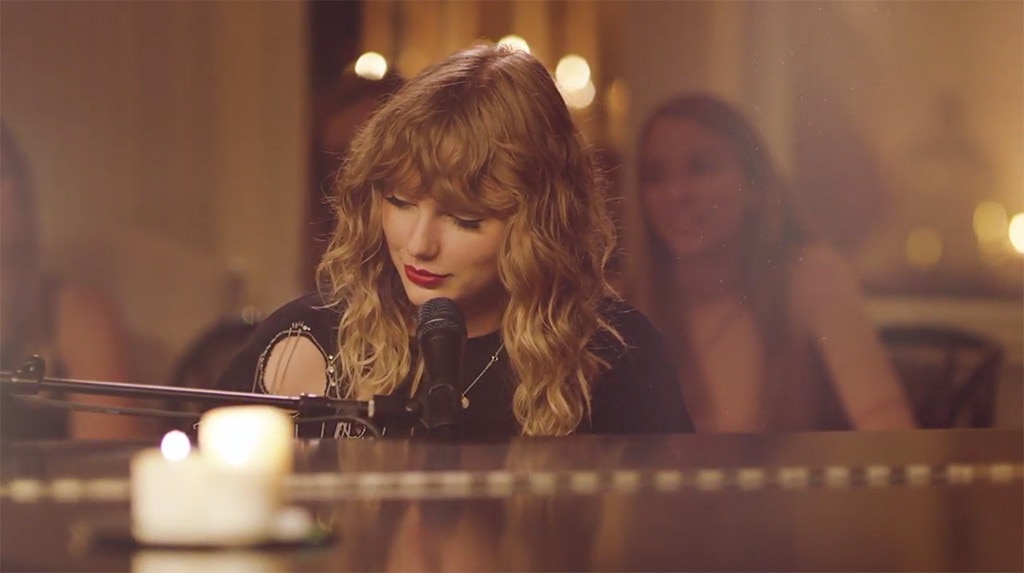 YouTube
His Initial on a Chain Around Her Neck
During her performance of "New Year's Day," Swift added a little edge to her outfit by sporting a sweater with a cut-out on her upper right arm. Also she's wearing a "J" initial (Hi, Joe Alwyn!) on her necklace, just like she said in "Call It What You Want."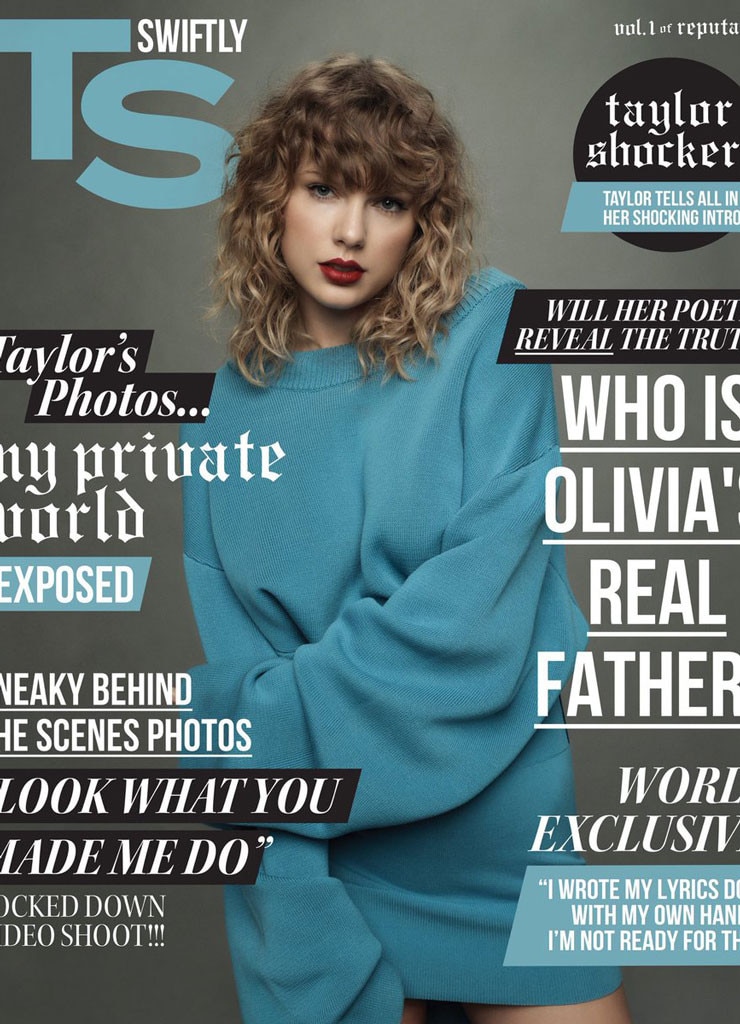 Twitter
Beautiful in Blue
Swift shows us another casual, cool Reputation look on the back cover of her Vol. 1 magazine.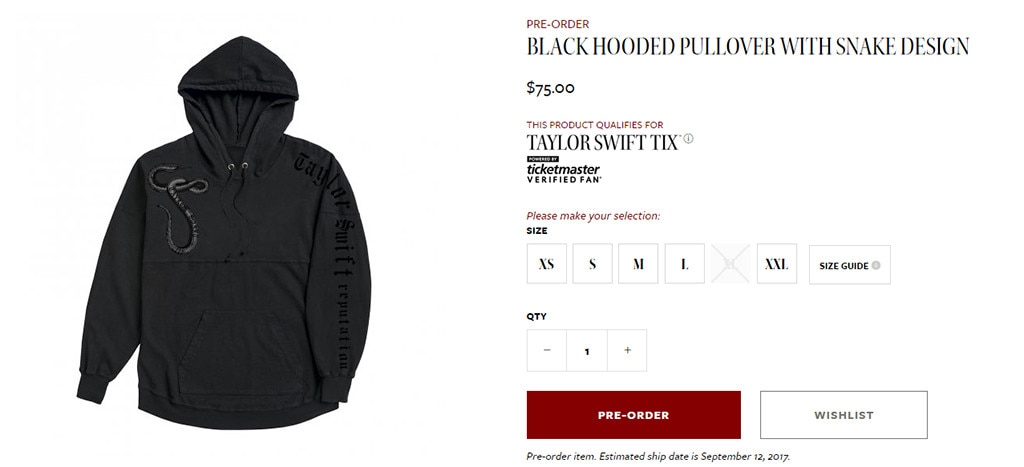 taylorswift.com
Reputation Merch
You can step into Swift's style with her Reputation merchandise, available on the singer's website.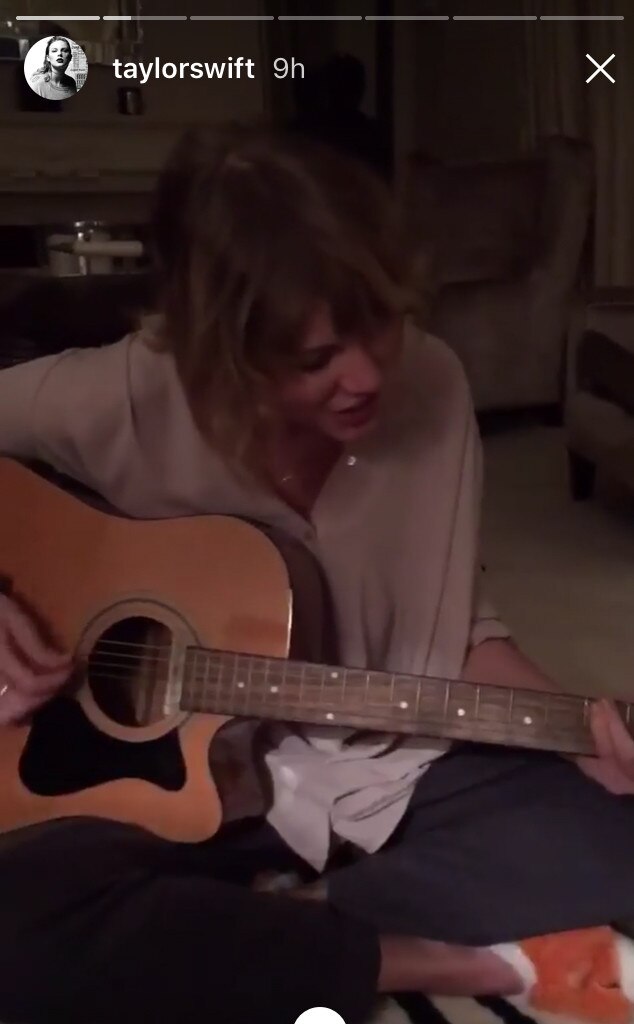 Instagram
Cute and Cozy
Swift's style, shown here in a clip from her behind-the-scenes "Call It What You Want" video, has a cute and cozy vibe. Swift is in a happy place in her life and that reflects in this photo. A smile is the best accessory of all!
At the Poptopia concert, Swift performed three older songs—"Blank Space," "Shake It Off" and "I Don't Wanna Live Forever" as well as "Look What You Made Me Do" and two more Reputation tracks–"…Ready for It" and "End Game," bringing Ed Sheeran, who is a featured artist on the last song, up onstage to sing it with her.
She had performed the same set list and also sang with Sheeran at KIIS-FM's 2017 Jingle Ball in Los Angeles the night before. It marked her first major public performance in almost a year and first major gig that included songs from Reputation.
Swift will perform her new music and showcase her Reputation style at her 2018 tour, set to start in May.