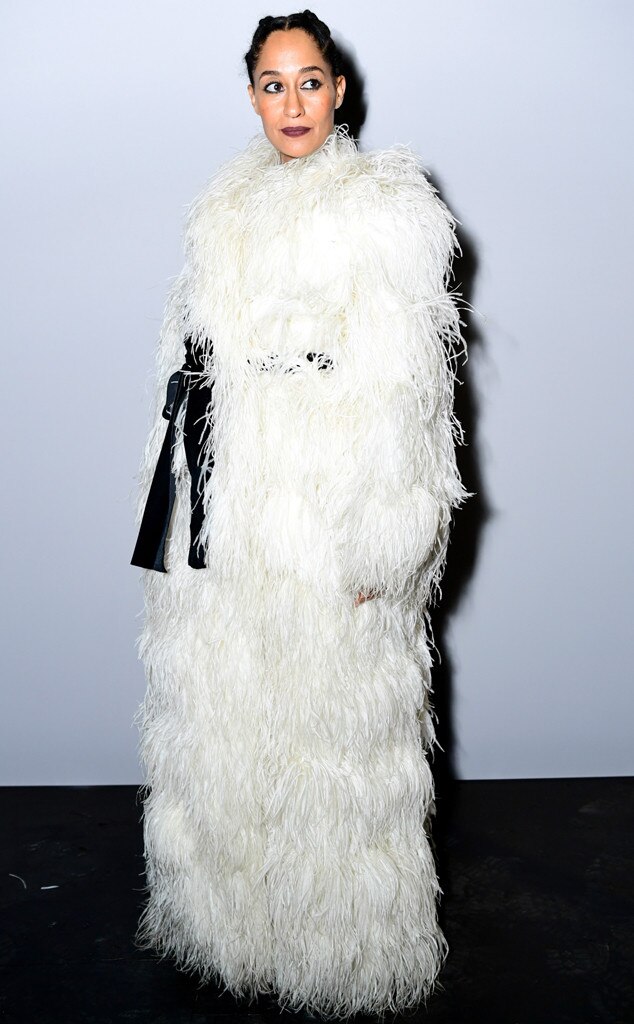 Emma McIntyre/AMA2017/Getty Images for dcp
On New Year's Eve, you're supposed to shine bright…not blend into the crowd.
While there's nothing wrong with sequins or metallics, they are NYE staples—which means everyone will be wearing some variation of them. This year, be sexy, confident and unique in something that looks a little different from what the herd is sporting. Not sure if you have time to run to the mall? Take a style cue from the following celebrities and get inspired by their embellishment-less ensembles. Some of these looks are so simple, you may already have the main pieces in your closet.
Whether it's Nicole Kidman's simple LBD and footwear combo or Tracee Ellis Ross' extra outerwear, here's how to ring in the New Year in not-so-obvious style.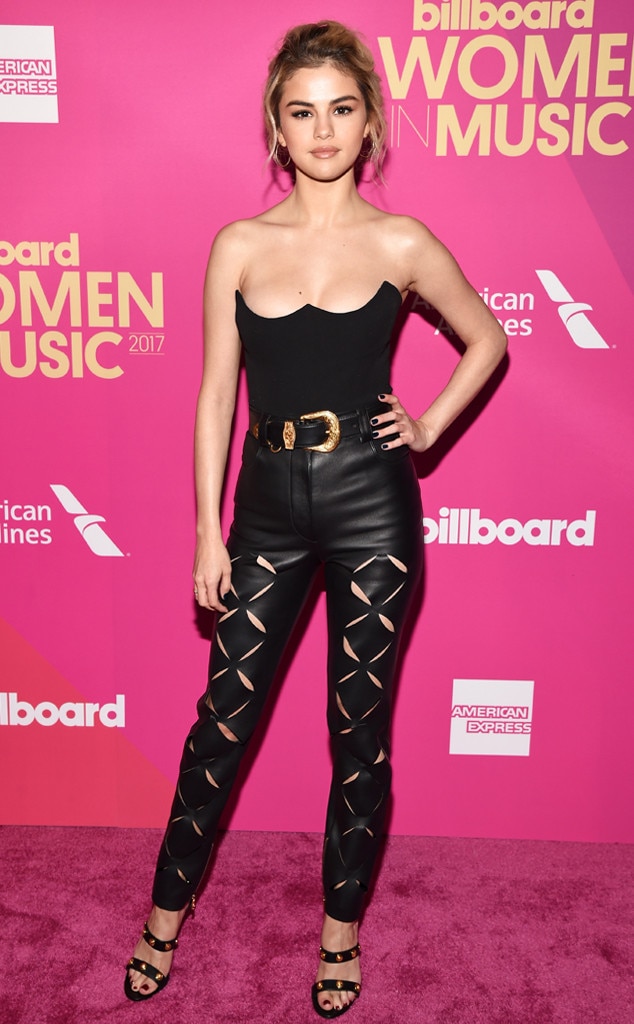 Michael Kovac/Getty Images for Billboard
Laser-Cut Leather
An all-leather look is already fierce, but throw in some cutouts and statement accessories, and you'll be the baddest chick at the party. Selena Gomez took her ensemble to the next level by pairing her pants with a bustier top that really accentuated her assets.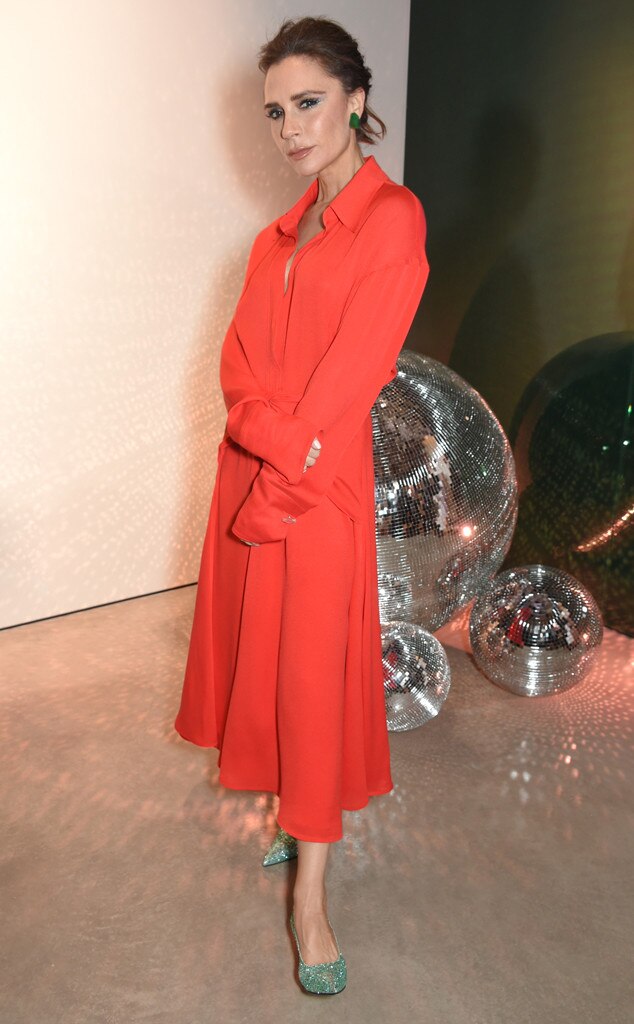 Dimitrios Kambouris/Getty Images
Bold Monochrome
It doesn't matter if it's yellow, pink or electric blue, a bold color will get you noticed, stat. If you want to take a page out of Victoria Beckham's style book, an orange-red is where it's at.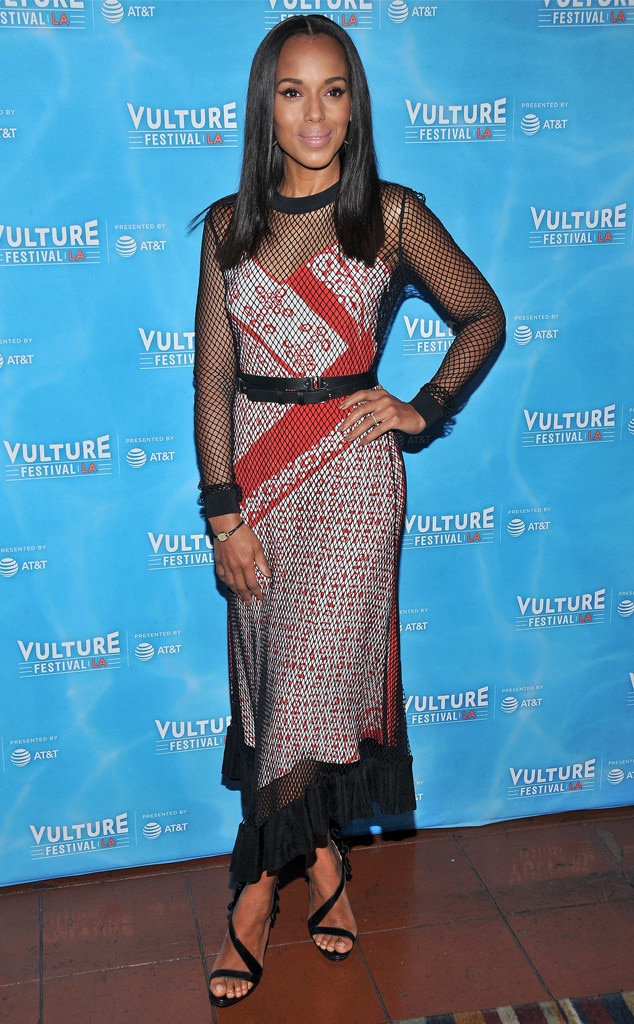 Sthanlee B. Mirador/Sipa via AP Images
Netting or Mesh
From dresses to legwear, a netted look is inherently edgy. However, if you have more feminine style sensibilities like Kerry Washington, you can always layer a sweet option over or under the see-through material. If a mesh dress or shirt is too far outside your comfort zone, try mesh leggings paired with heels under your cutest cocktail dress.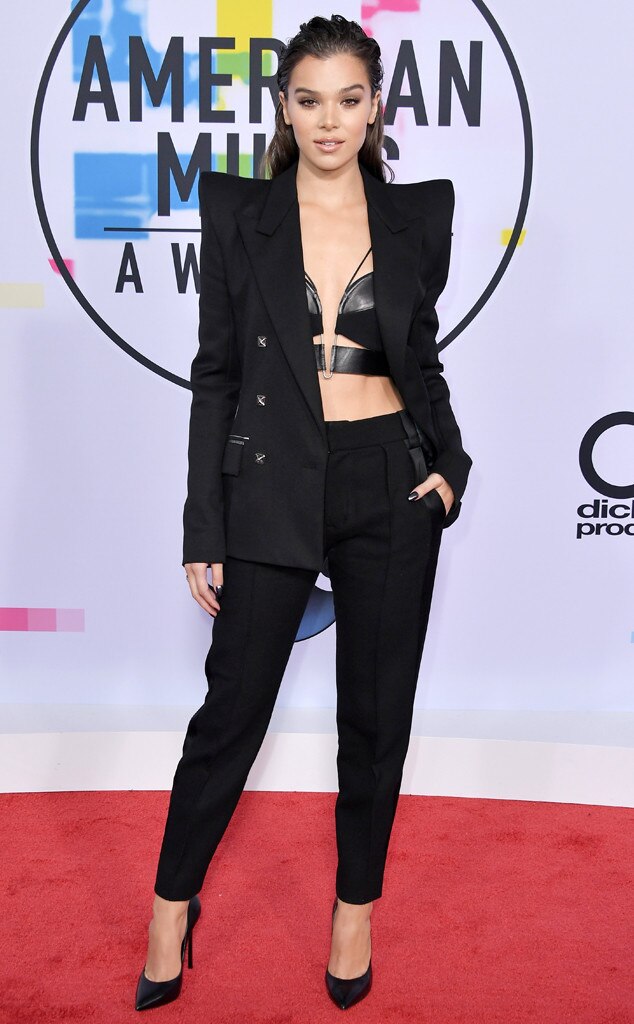 Neilson Barnard/Getty Images
Sexy Suit
There's nothing more sultry than a tailored-to-perfection suit on a woman—shirt optional. However, if you doubt the powers of double-sided fashion tape, follow in Hailee Steinfeld's footsteps and opt for a statement bralette.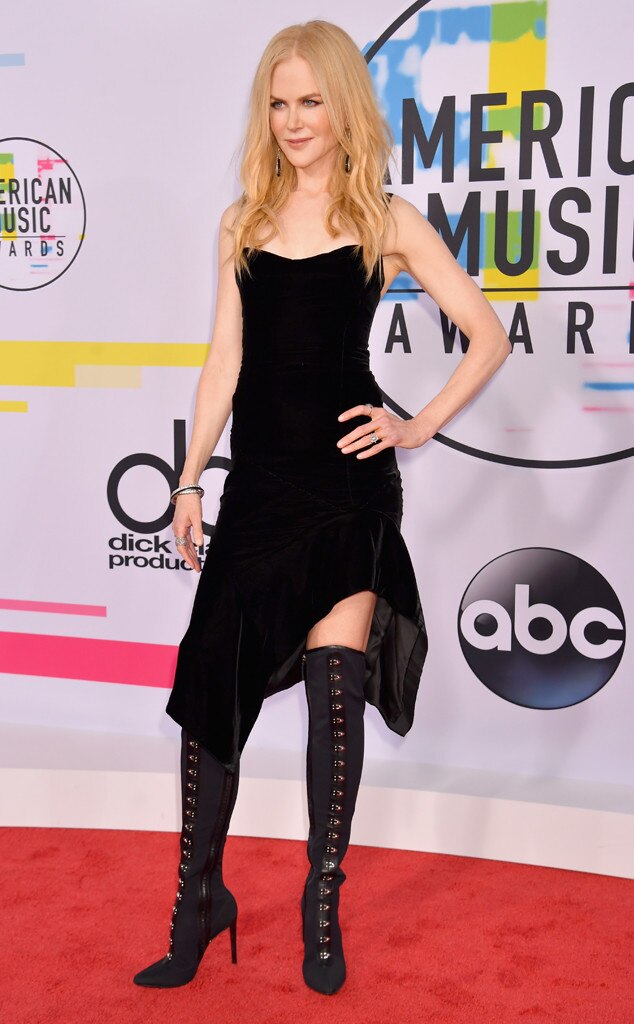 Jeff Kravitz/AMA2017/FilmMagic for dcp)
Slit-High-Boot Combo
So you have no time to go NYE dress shopping—you're not alone. Take a style cue from Nicole Kidman: Grab an LBD with a slit or an asymmetrical hem (which you probably already own) and pair it with thigh-high books. The sliver of exposed skin is sexy, intentional and you put in minimal effort—bonus!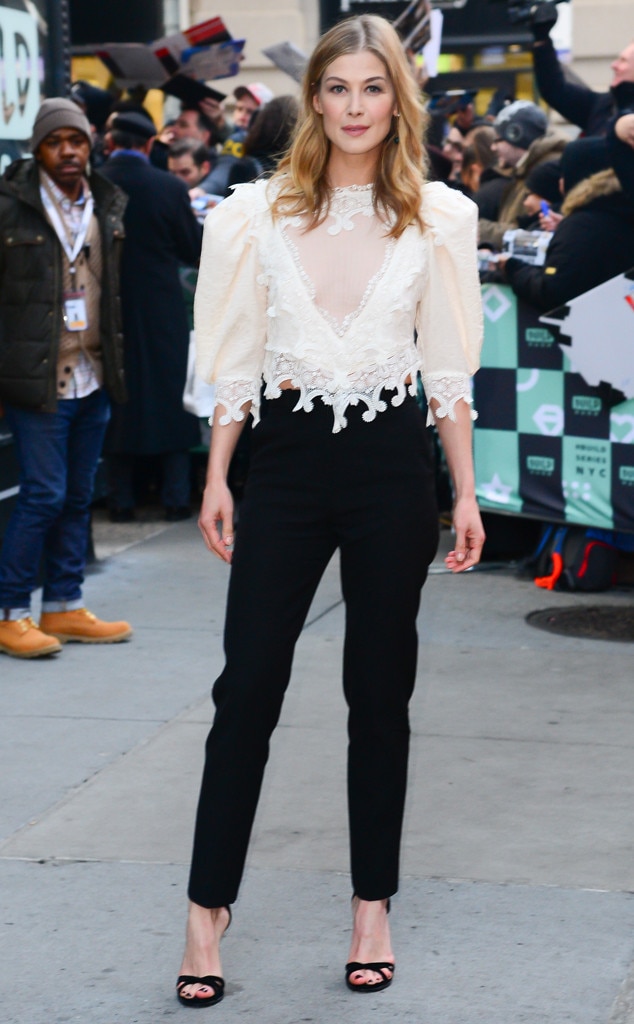 Michael Kovac/Getty Images for Billboard
Sheer Plunging Neckline
Are you more conservative in your style? Low sheer necklines, like on Rosamund Pike's billowy blouse, covers up while giving that touch of skin. It's both sophisticated and sexy. Go more casual with a pair of tailored trousers or dress this look up with a pencil skirt.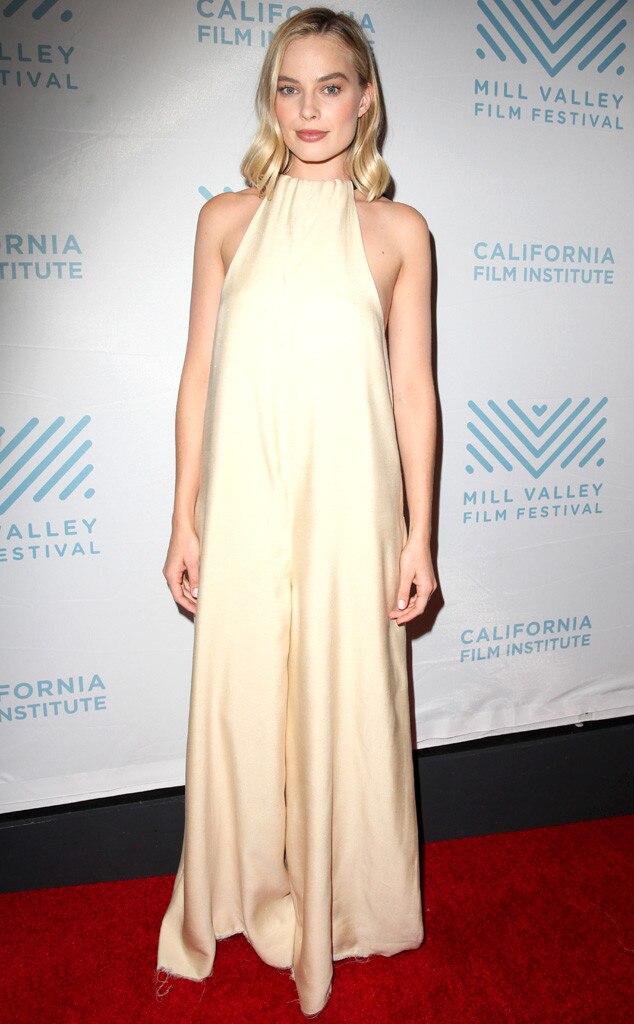 Dimitrios Kambouris/Getty Images
Loose Jumpsuit
You know what's really sexy? When you can wear a loose-fitting silhouette with confidence. Margot Robbie was absolutely stunning in this The Row jumpsuit—the silky material makes it look luxe and the light color is festive for the New Year. All you need to do is put on a bold lip and strut into the party like you own it.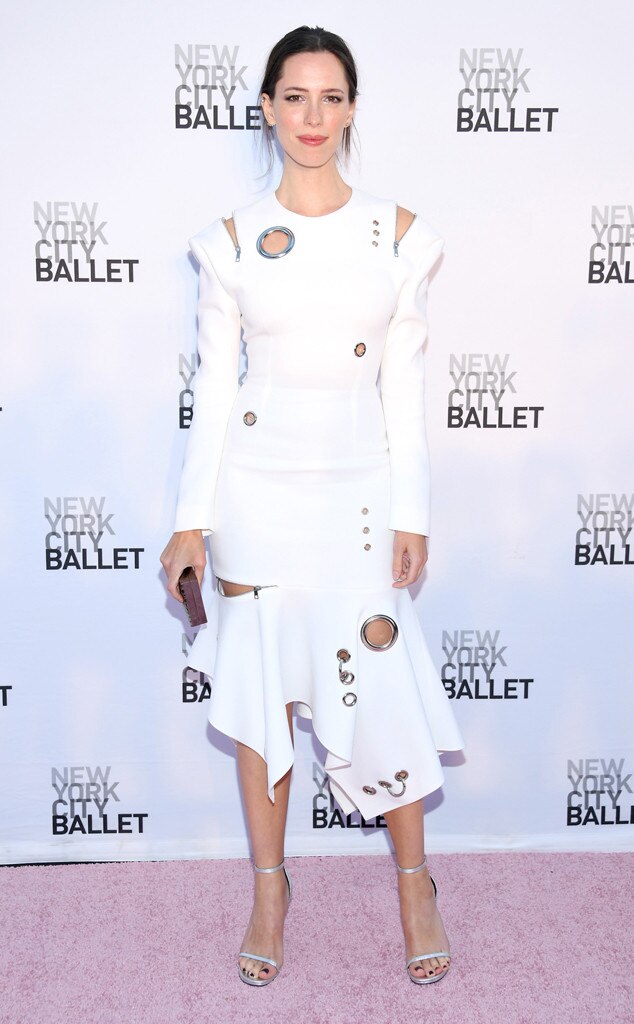 Dimitrios Kambouris/Getty Images
Grommets
When sequins are overdone, grommets can be the next best thing…or better. Like a cutout, the absence of fabric and exposed skin automatically makes this look sexy. However, the rimmed metal detail adds just enough bling. Rebecca Hall's white frock is seemingly deconstructed and put-together at the same time.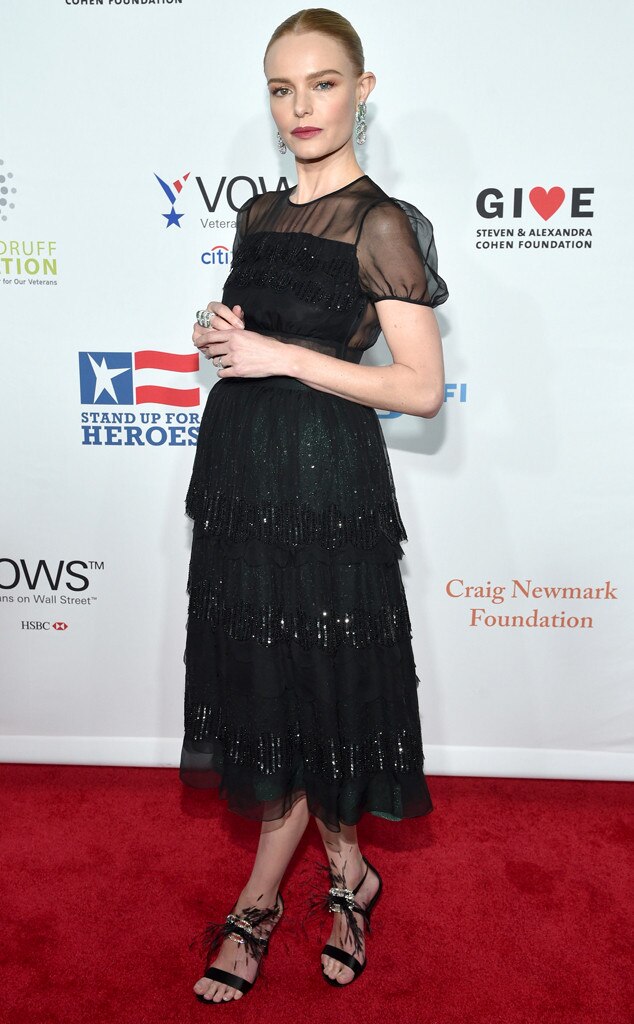 Bryan Bedder/Getty Images for Bob Woodruff Foundation
Statement Shoes
Kate Bosworth has mastered the art of celebratory fashion—she's wearing sheer fabric, a little embellishment…but what truly makes this outfit a standout are her feather-accented sandals. Whatever your NYE ensemble, step it up with a pair of shoes that will have people checking you out from head to toe…twice.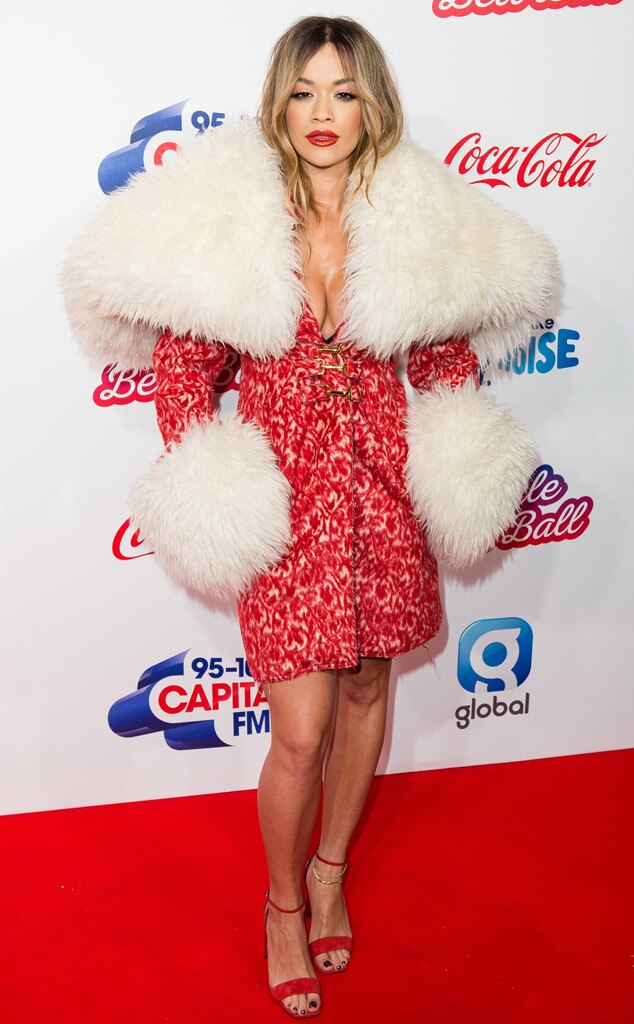 Jeff Spicer/Getty Images
Faux Fur
Fur always makes a statement. Of course, when you exaggerate the proportions, like the shoulders and cuffs of Rita Ora's holiday-perfect coat, you'll garner all the more looks.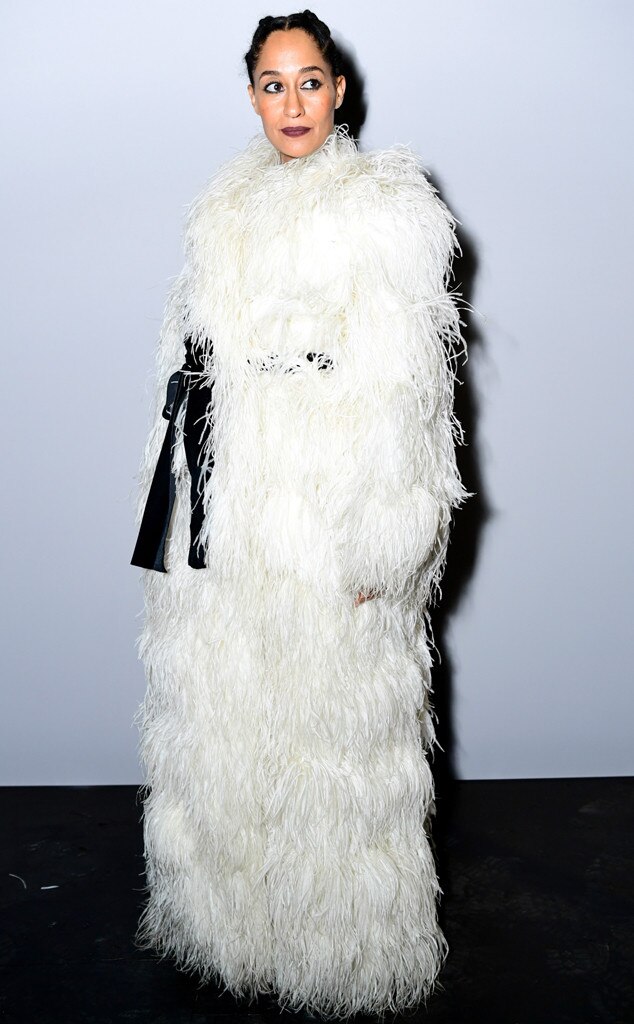 Emma McIntyre/AMA2017/Getty Images for dcp
Feathers and Fringe
Walk into a holiday party like Tracee Ellis Ross, and you've have already won. You'll probably be the most covered up person at this shindig, but you're sexy in your own right. Everyone will be wondering what you're wearing underneath, after all. If a full feather coat is too extra (and warm) to wear all event long, opt for a feather skirt or dress—the volume makes the same dramatic impact.