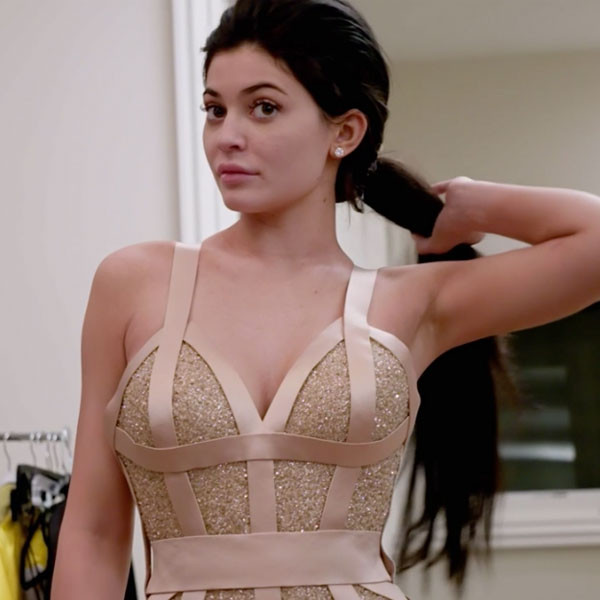 Kylie Jenner's 2017 Met Gala dress could have looked very different!
In this preview from Sunday's Life of Kylie, the 20-year old goes to a fitting before the big event to try on two different Versace gowns with her style team. 
"This is a really cool dress. It's a mermaid cage dress," the Versace rep explains as Kylie models a sizzling, skin-baring first dress. "It took about 350 hours of labor just to make this dress. It's a little bit more on theme for the Met. It's inspired by Comme des Garcons mix of structure and technique, but it still has a very Versace feel because it's very sexy."
Kylie then calls up Tokyo Stylez to get his opinion. "That's cute," Tokyo says via FaceTime. "It's super sexy."
"Yeah, it is really sexy," Kylie's assistant Victoria echoes.
Now on to dress No. 2! "This one has about 7,000 crystals on it," the rep says. "We added the fringe crystals for some drama because it's the Met Gala."
As we all know, Kylie ended up hitting the Met Gala red carpet in dress number two. But we could totally see her killing it in either option!
Which dress do you like best?
Watch a brand new episode of Life of Kylie Sunday at 9 p.m., only on E!