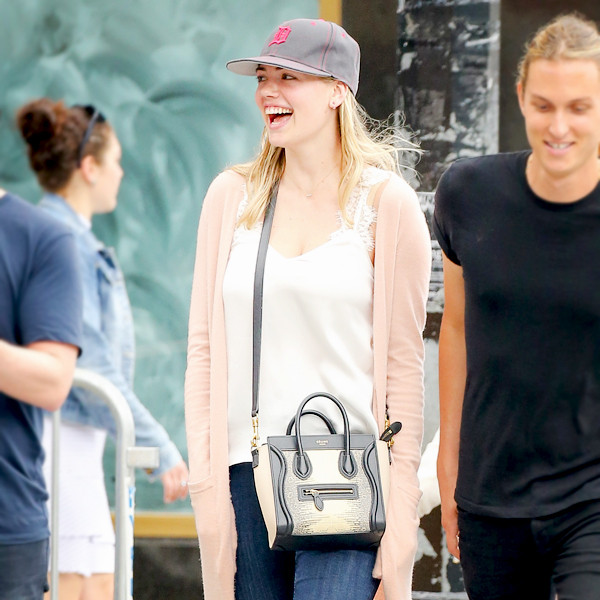 White sneakers out, silver sneakers in.
Kate Upton's once-$ 115 Nikes are now $ 87…and they're solid chrome. (Not really, but they are metallic.)
If your current wardrobe's missing something special, a shoe like that is sure to spice things up. No matter the outfit (whether it's a tee and jeans, a hoodie and mini skirt or even a denim jumpsuit) they'll keep things interesting while still giving you that athleisure feel.
So what are you waiting for? Throw some silver into your footwear collection!
If you're too late and Kate's exact Nikes are sold out, check out the below equally as discounted (if not more) sneakers that'll be sure to give you the same vibe. And for less.
Looks like its time to step up your sneaker game.