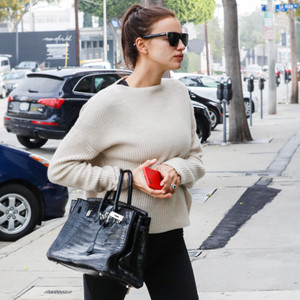 These are exactly what your weekend wardrobe's missing.
Irina Shayk's killer Nike Roshe Two Flyknit sneakers are on sale—have you seen a cooler pair of kicks? (Probably not.)
Whether you need them to act as the finishing touches to any and all athleisure outfits or you're just looking for a cool pair of shoes to offer you support during your hectic workweek days, these are perfect. But in the odd chance they sell out, you're going to need other options, right?
Keep scrolling for more amazing discounts.
It's the easiest way to elevate your most casual looks.