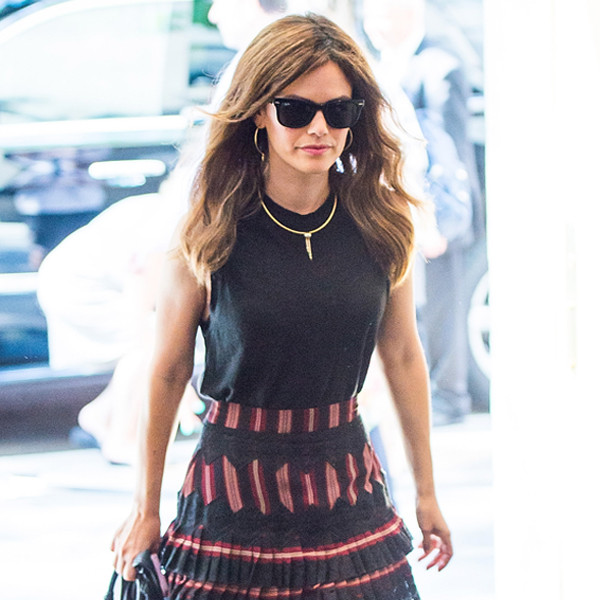 It's been a while since you've seen a skirt like this.
Rachel Bilson hit the streets of New York in a high-low hemline. That's right. The OC actor is bringing back the early Y2K fashion statement everyone owned, but then immediately forgot about.
Noteworthy differences? Instead of having a curved hem like your beloved bottom of the past, Rachel's skirt displays a really cool step hem (similar to the popular denim cut loved by the likes ofKendall Jenner) making the piece feel and look current. 
Before you decide whether or not you're daring enough to bring back this skirt style, check out the options your favorite designers and retailers of today have to offer.
Then make your decision (and tell us in the comments below)!
Thoughts on bringing this trend back?
Comments, concerns? Leave them below.