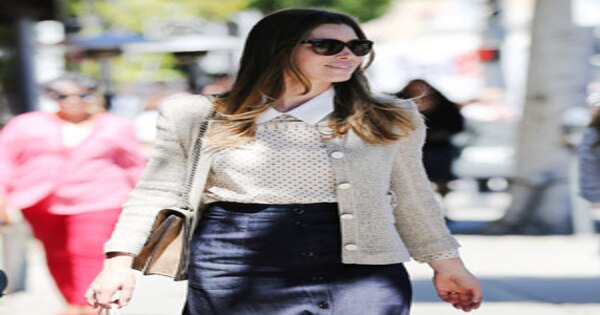 Here's proof you can afford celeb-worthy clothing.
Every true style star knows the trick to having a great wardrobe is mixing high-end and low-end pieces. It's about being selective and pairing those items with more elevated buys—nailing that perfect balance is key.
So why don't you take a page out of Jessica Biel's style book and try something like her $ 47 skirt on for size. All you have to do is pair it with a cute blouse and heels (and you probably already have the equipment in your closet).
While you're at it, why not click here to peruse the other wallet-friendly finds your favorite celebs have been wearing? Enjoy.