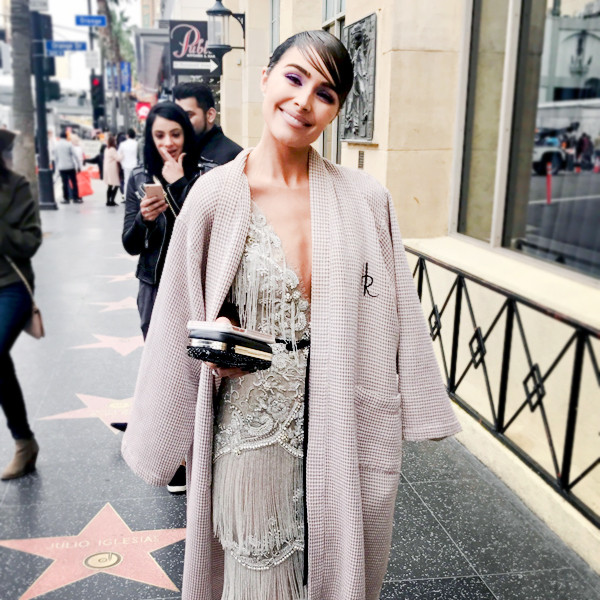 Like every celeb in attendance at the 2017 Oscars, Olivia Culpo had a big night last night.
First off, there was the getting-ready portion, which isn't as simple as throwing on a dress and walking out the door. We all know it takes a village to get a celeb ready for the red carpet—especially the Oscars red carpet. On deck for the day were Olivia's A-list glam squad, which included wardrobe stylist Anita Patrickson, hairstylist Justine Marjan, makeup artist Sir John and manicurist Debbie Leavitt. Needless to say, it was full house and a full day of prep.
To see what Olivia was up to before the debut of her Marchesa gown, her day-of diary is below!
All hands on deck for Oscars prep!
My favorite snack during glam!
Very carefully stepping into this dress. Making sure to mind all of this gorgeous and intricate beading. 
Justine used the same ribbon on my dress to wrap around my ponytail. 
Final touches! Anita absolutely perfected this bow. 
Red-carpet ready, but I couldn't leave without my robe. It was freezing tonight!
Don't worry, she ditched the robe before hitting the red carpet!
For complete Oscars coverage, tune in to E! News at 7 p.m. and Fashion Police at 8 p.m. on Monday, Feb. 27.