Entertainment
Published on March 9th, 2017 | by
0
Of Course, Cara Delevingne Makes This Fashion Mix-Up Work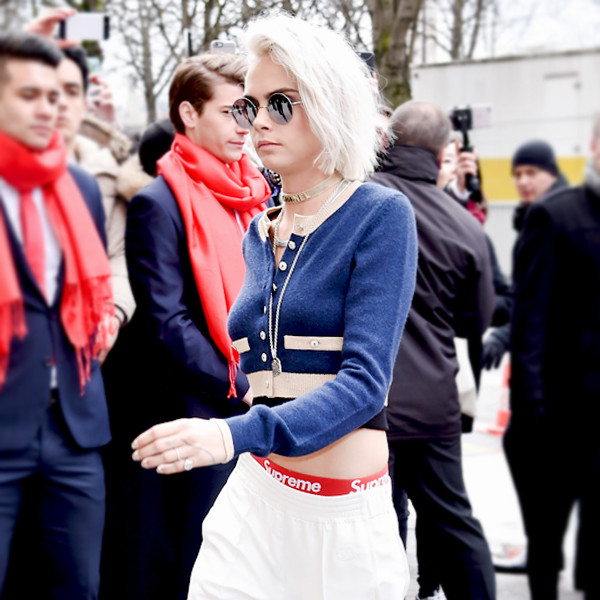 Cara Delevingne extended her carefree nature to the front row at Paris Fashion Week.   
The model-turned-actress is no stranger to pulling off difficult runway looks. But when you can manage to look good in an unusual mixture of couture and streetwear, that's even more impressive! Cara teamed a cropped Chanel cardigan with baggy tracksuit pants, which was worn low enough to show the waistband of her Supreme x Louis Vuitton boxers.
On those days you just don't feel like dressing up, this look may just be the answer you're looking for. By throwing on an elegant cardigan or sweater over your relaxed bottoms, you can easily transform your outfit from casual loungewear to sport-luxe.
Here's a trick: Opt for a fitted cardigan. A tight top can accentuate your waistline and create the illusion of a narrow upper body in contrast to the loose-fitting pants.
You can pair your haute-athleisure ensemble with some strappy heels for an effortlessly stylish result. As baggy pants are quite wide, a little heel action can really add some extra length to your legs.
What do you think of this unique combination? Tell us in the comments below! 
E! Online (US) – Fashion Police