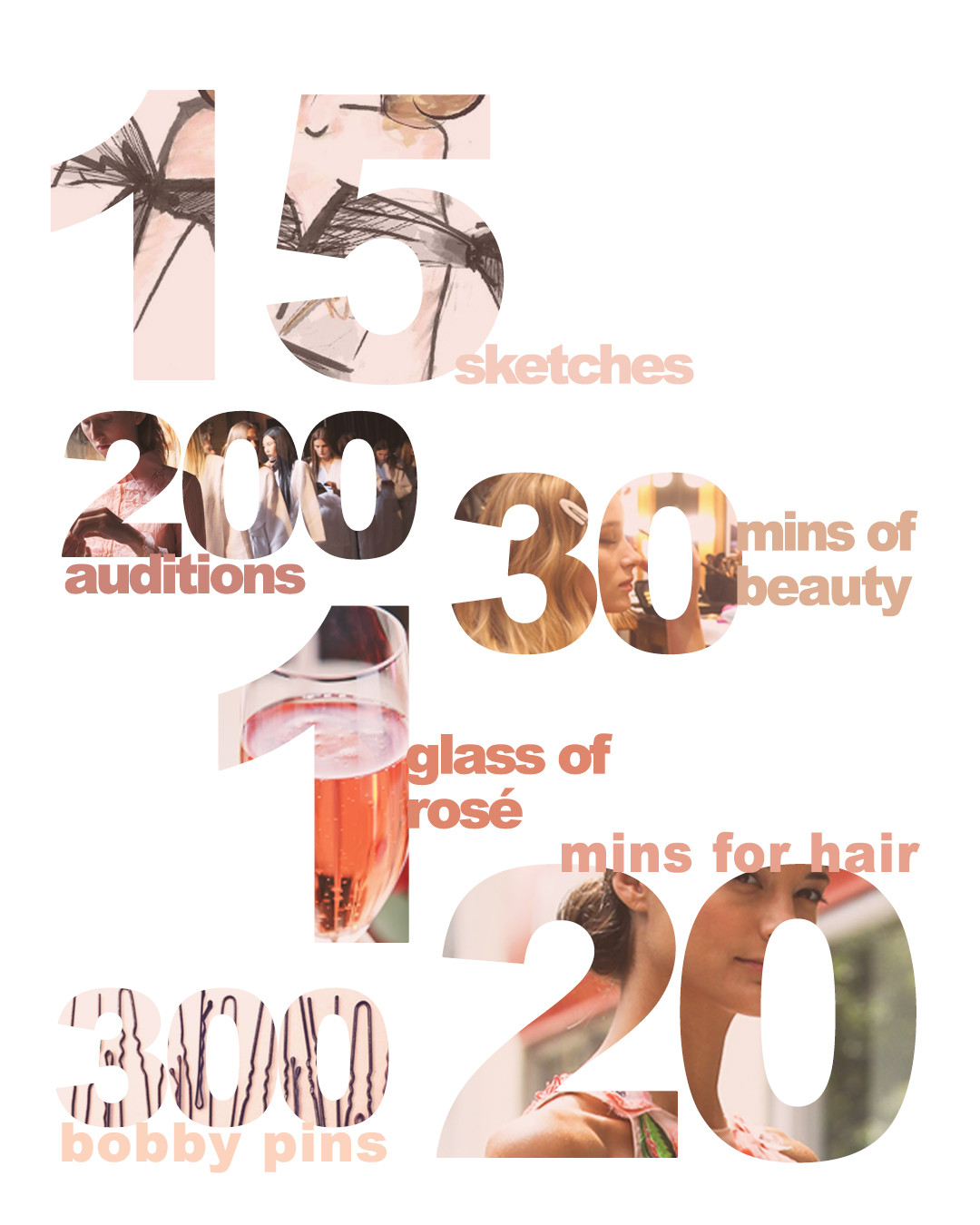 How do you quantify the work that goes into a NYFW show?
Putting on a reputable event can cost anywhere from $ 200,000 to seven digits—in 2011, Marc Jacobs set a new record, spending at least a million (or $ 1,750 per second), according to The New York Times. But what does that mean in terms of creative and physical output? There are thousands of details that make a show great, from the sketches, to the models, to hair and makeup. Each component in itself is made of bits and bolts, from tools to the experts needed. A fashion show is one complicated moving machine.
"It is really so hard to quantify [the sweat and tears that go into a show]. There are detailed beaded dresses and skirts that can take up to a month to do," said Stacey Bendet, Creative Director of Alice + Olivia. "Our installations are so detailed we begin working on the renderings for the sets months in advance. Each show is truly a passion project!"
Still, we're going to try…just so you can get an idea what really goes into fashion week.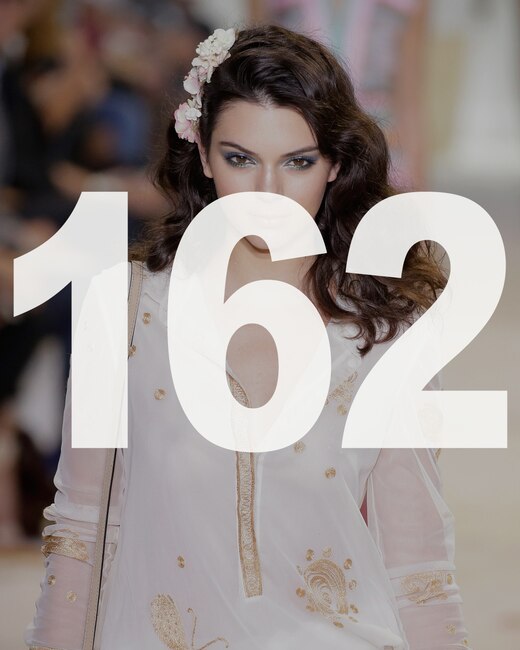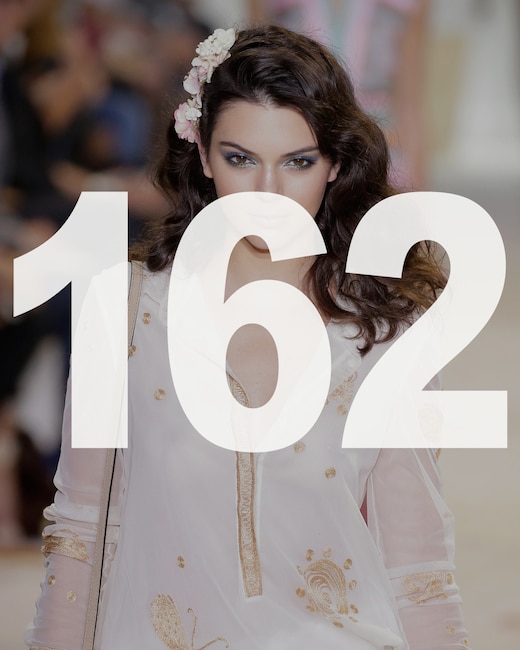 JP Yim/Getty Images
Total Shows
From Feb. 5 to 14, there are 162 runway shows, presentations and private appointments scheduled on the CFDA's Fashion Calendar (at time of publish). Of these, 107 are dedicated to womenswear, 34 for menswear, 17 are co-ed and 4 are identified as unisex or non-binary shows.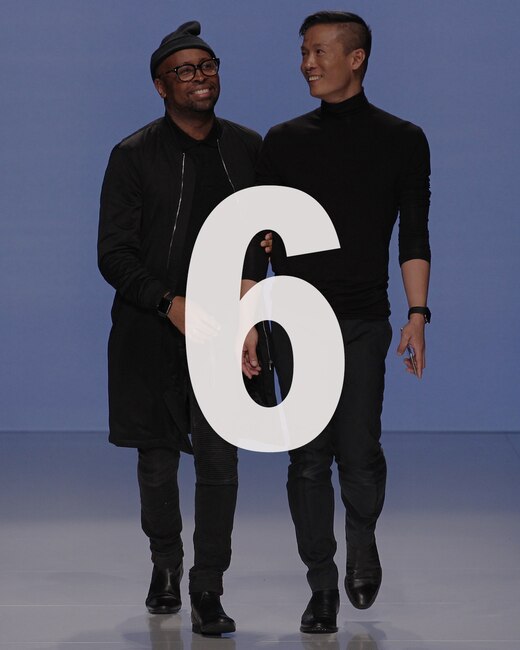 Edward James/FilmMagic
Months of Prep
This number can range per designer, but it can take up to half a year. "With two collections per year, six months of work—tears and anxiety and triumph and temporary defeat—culminate in a presentation. That's roughly 180 days and about 4,320 hours," explained Kirk Pickersgill, one-half of the duo behind Greta Constantine. "The scary part of the creative process is that you never know where the next idea will come from or when."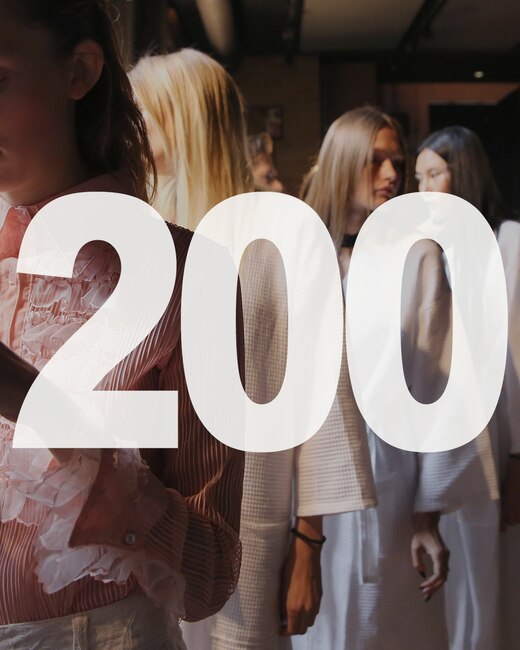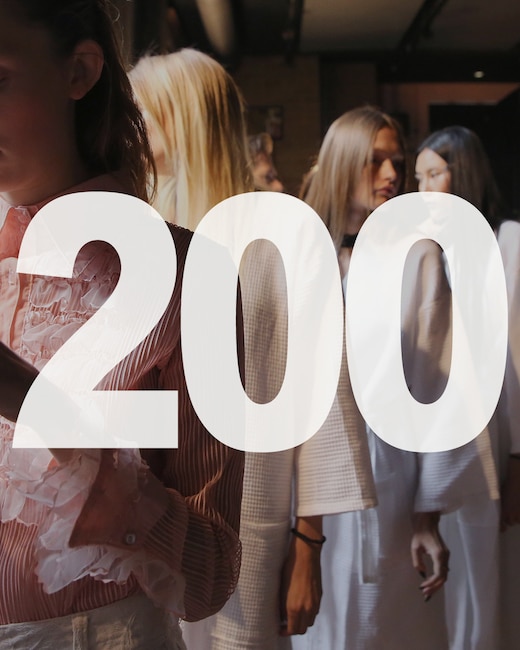 Mireya Acierto/Getty Images
Models at Castings
The number of models that arrive to casting calls depend per brand. Both Alice + Olivia creative director Stacey Bennet and Michelle Smith, co-founder and creative director of Milly, shared they can see up to 200 models. At the end, 20-40 models may get booked.
Through some designers cut out the process entirely. "Casting calls are difficult, as models upon models upon models arrive—as if part of some Dystopian film franchise—and the ones that you find perfect for the collection end up being booked for conflicting shows or shoots," explained Kirk. And so for this, we decided to work with a stable of Canadian models that we have an existing relationship with."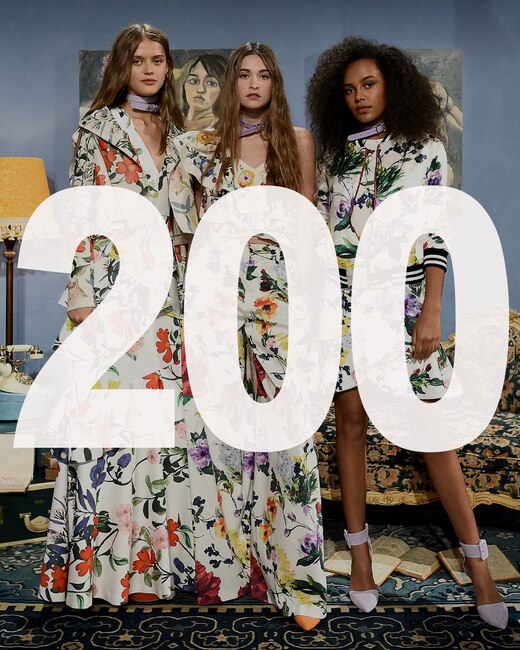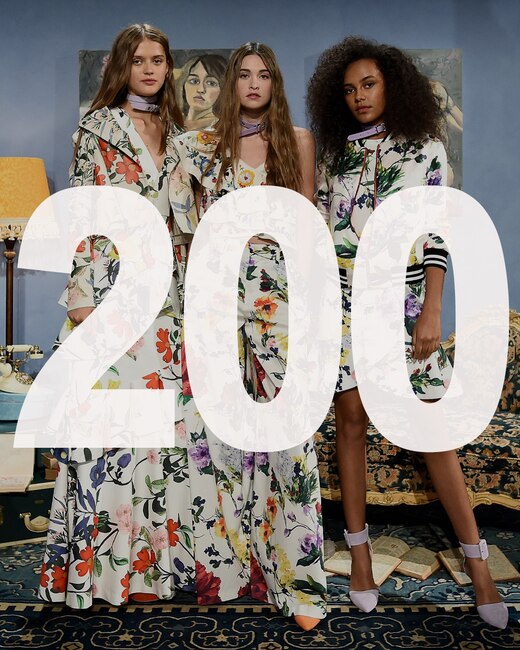 Ilya S. Savenok/Getty Images
Sketches
This, again, depends on the brand. Milly begins with more than two hundred: "I sketch hundreds of styles over a month or two and pick my favorites to actually create!" according to Michelle. While designer Alice McCall will create sketches toward the end of the process. "We sketch a few of the hero looks in the lead-up to the show," she said. On the flip side, the number of drawn-out inspirations can be countless. "The sketches are actually created for our three collections of fall (we have a collection that ships to our stores every month). Each collection has around 75 styles in it," Stacey explained. "We style the show from the clothes in each of those deliveries! It is hard to say how many sketches are done. We sketch all of the time!"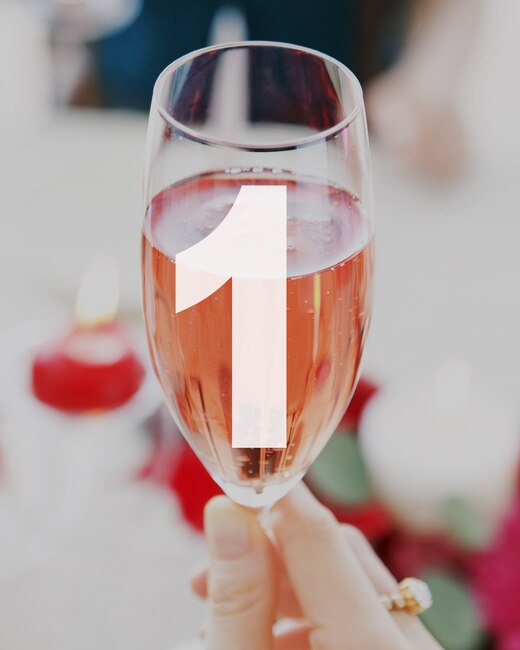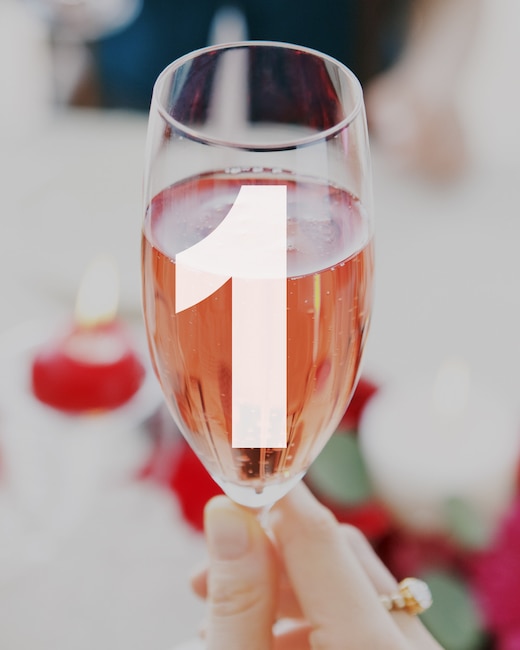 Getty Images
Post-Show Drink(s)
Now this is a conservative number when it comes to post-show celebrations. "There is always a rose champagne or margarita for me after the show ends!" Stacey told E! News. "I love a celebratory glass of champagne post-show," Michelle added. "Billecart Salmon Brut Rose champagne is a fave." Of course, there are the after-parties, where numbers can get a bit skewed. So, in total? "As many as our team can handle!" noted Alice.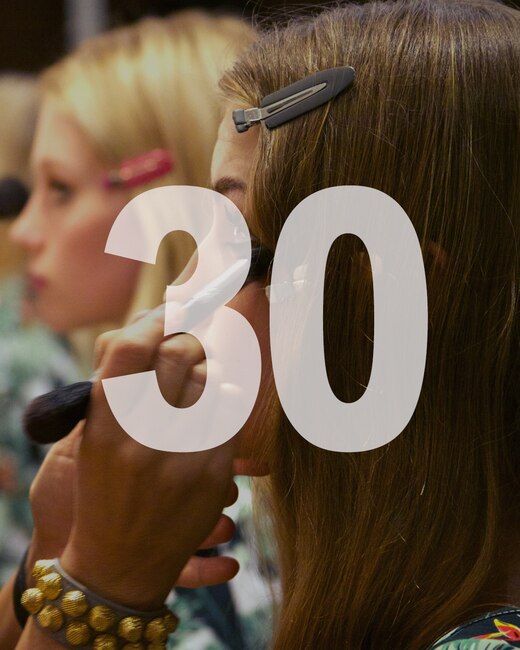 Minutes for Makeup
And that's in an ideal situation! "Thirty minutes for makeup is comfortable, but it can get quite busy backstage," explained Sarah Lucero, Global Executive Director of Creative Artistry for Stila. "Sometimes models arrive from other shows and have only five minutes in hair/makeup/nails." Luckily, there is typically one makeup artist for every two models, so if there are 40 models in a show, there are 20 makeup artists backstage to get them prepped. The variation of looks, however, depend on the show. "It could be one; it could be many! Last season we did a show that had a similar look design, but different shades on models, and even a few had a totally different look," Sarah added.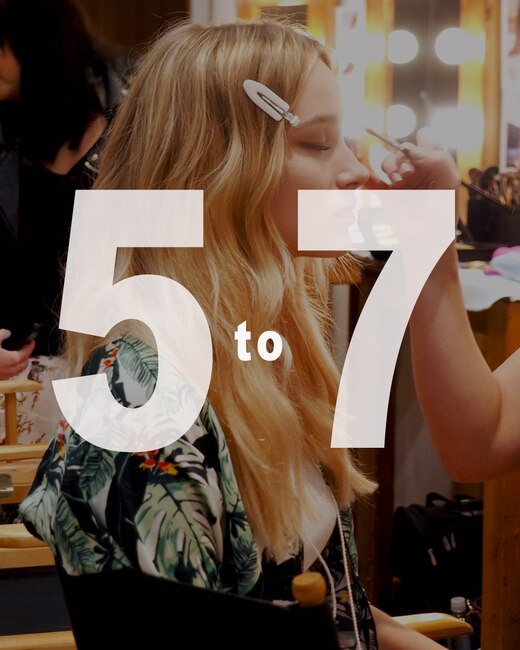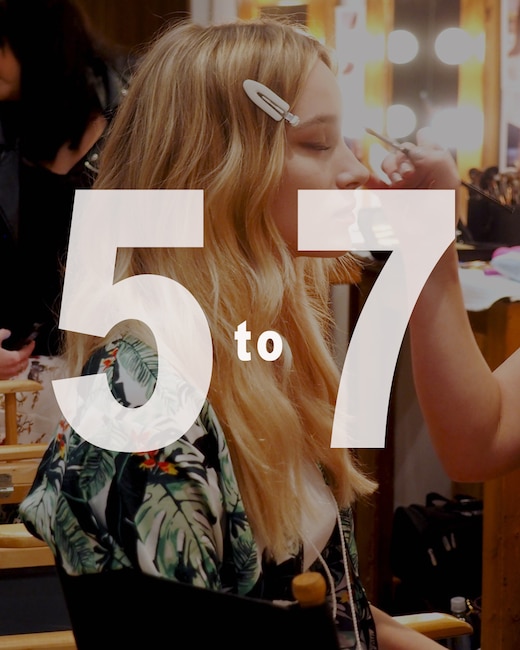 Makeup Products Per Look
Fashion week creates the perfect opportunity for beauty brands to showcase their latest and greatest launches. One look can feature five to seven products. Of course, that doesn't count tools. "It's always good to have doubles of brushes, especially the ones that are used the most. This saves time when jumping from model to model. Be prepared and be ready to move fast in any location. I usually have a few bits and bobs in every pocket, like spare cotton buds for cleaning up quick mascara madness!" explained Sarah, who will helm the makeup looks for Adam Lippes and Tibi this season.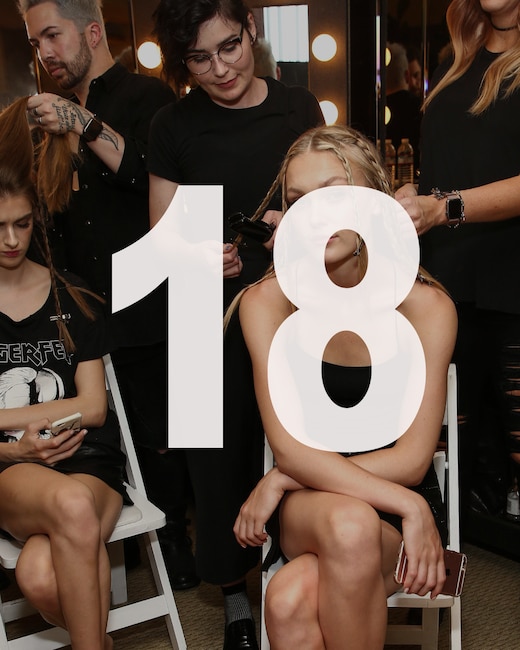 John Salangsang/WWD/REX/Shutterstock
Hairstylists
In larger venues, the space can be split up for makeup, changing and hair. "Depends on the number of models, but it can be anywhere from eight to 18 hairstylists [backstage]," said John Paul Mitchell Systems Creative Director Lucie Doughty. The brand has been responsible for the tresses at Rachel Zoe, Lela Rose and more!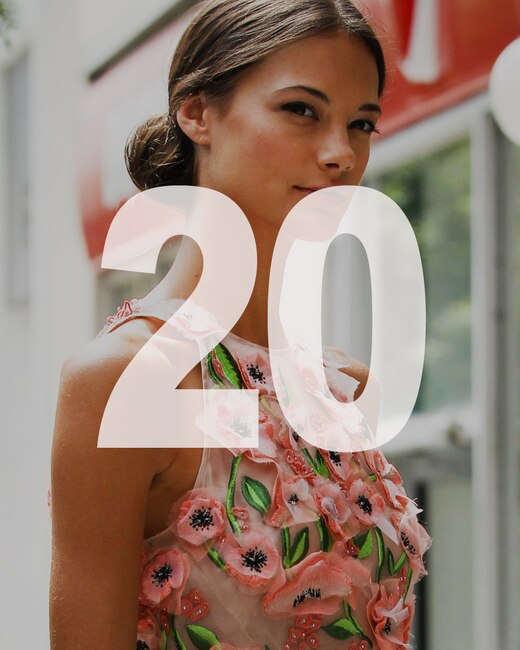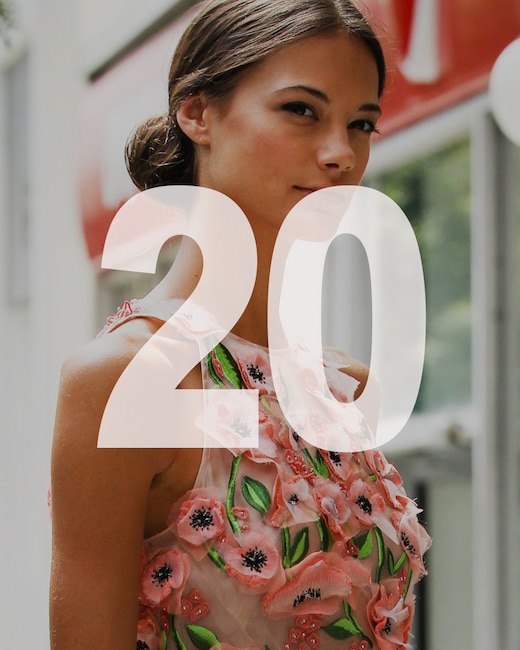 Thomas Concordia/Getty Images
Minutes for Hair
"Varies depending on the complexity of the style, how many stylists and how much hair you're working with," explained Lucie. "But, typically, we're under a tight time restriction so about 20 minutes per hair look I would say is about average."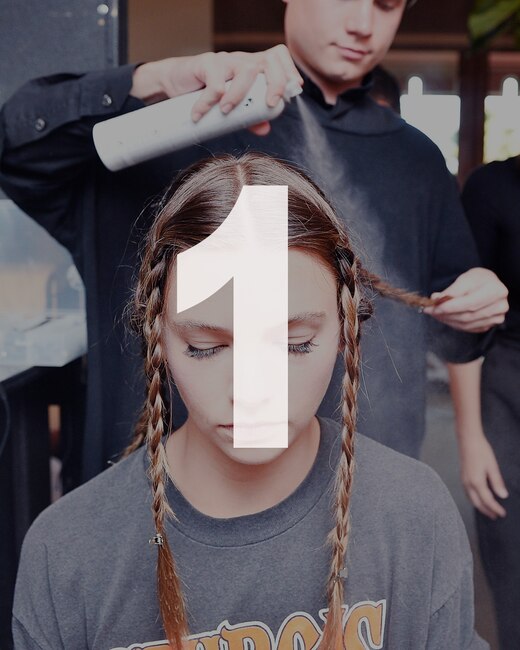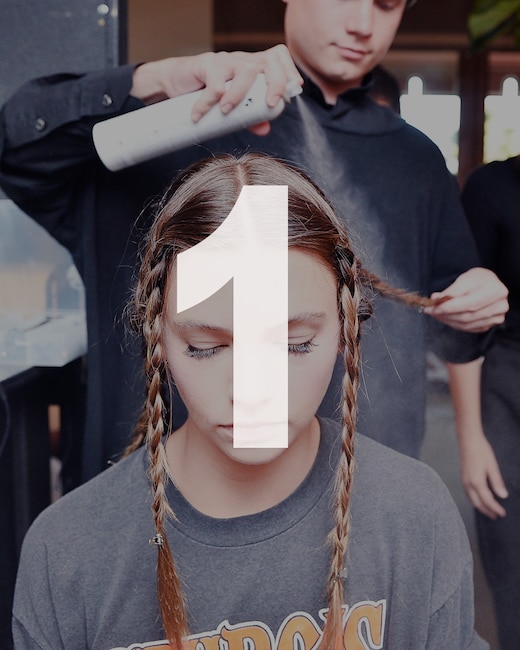 Stefanie Keenan/Getty Images
Hairspray Can Per 2 Models
Hairspray is typically one of the hero products at every show. So how much gets used per show? "An average of one can of hairspray for ever two models," noted Lucie. If there an average of 40 models in a show, that's 20 cans. If there are 162 shows this season, that's about 3,240 bottles of hairspray! Hairspray is just one of about six styling products used in a show, not including a blow-dryer and at least iron, which are typically always used.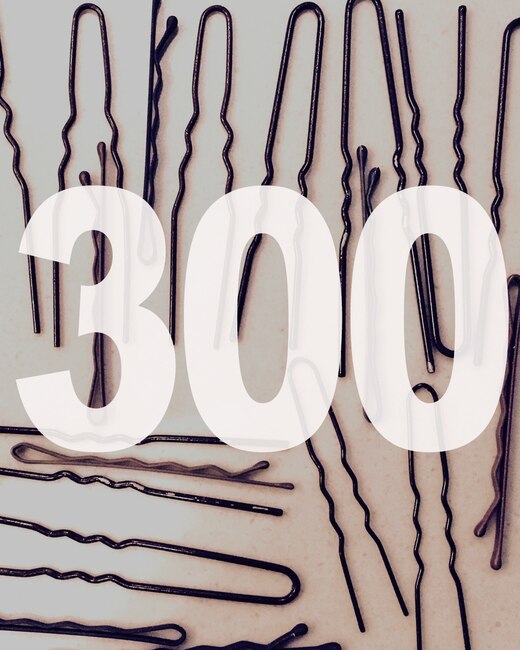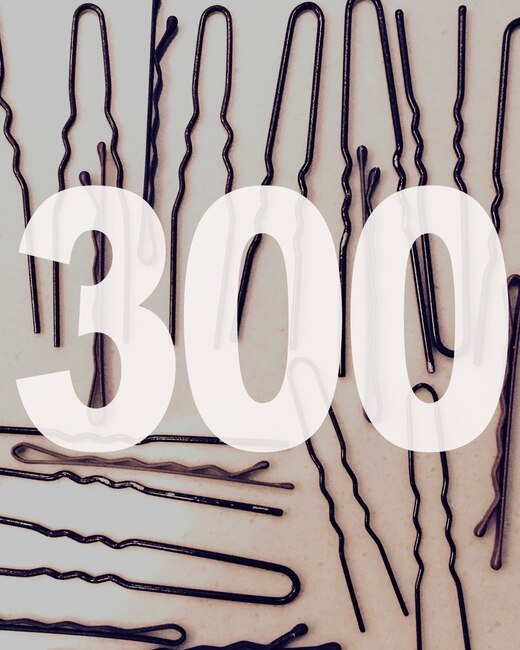 Getty Images
Bobby Pins
"When we create updos, we could use a total of 300 bobby pins for updos StraightPinLA (about 20 pins per model)," shared the John Paul Mitchell Systems pro. "Will use on average around five types of brushes or combs for any given look."
Stay tuned all week for more updates, celebrity looks and how-tos from NYFW!