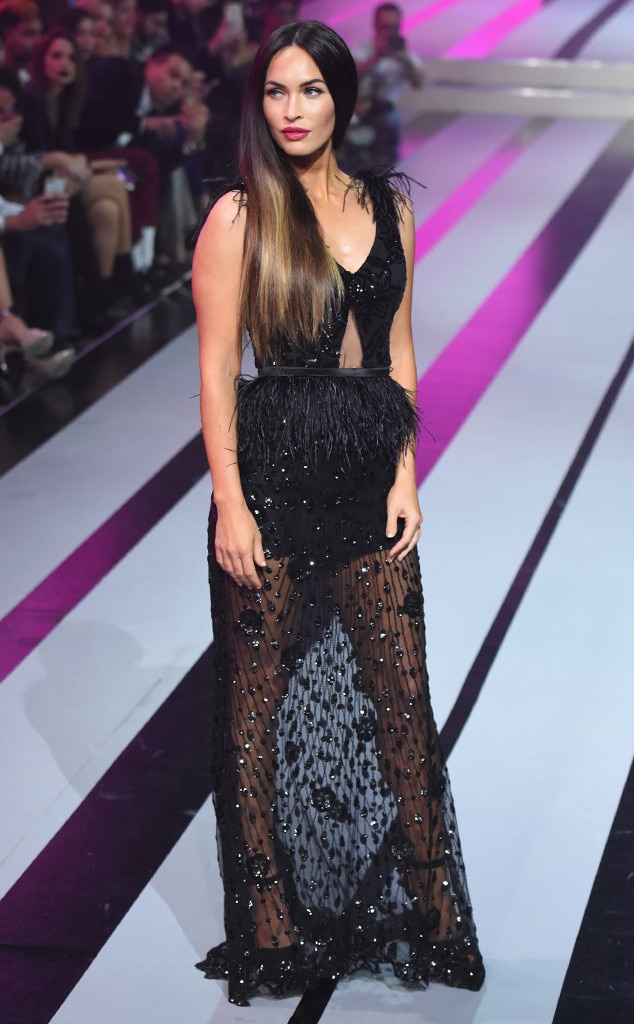 Carlos Tischler/NurPhoto via Getty Images
Muy caliente!
While models walked the runways of New York Fashion Week, Megan Fox recently strutted her stuff in a sexy black, beaded and fringed cut-out gown on the catwalk runway at the Liverpool Insurgentes department store's Fashion Fest autumn/winter 2017 fashion show at the Frontón México in Mexico City, marking a rare public appearance. She also showcased other outfits, such as a white, frilly long-sleeved shirt, paired with black cropped pants with white frilly edges.
She had earlier in the week attended a store tour at Liverpool Polanco in the city, marking her first official celebrity event since May 2016—two months before she gave birth to her and husband Brian Austin Green's third child and son together, Journey River Green.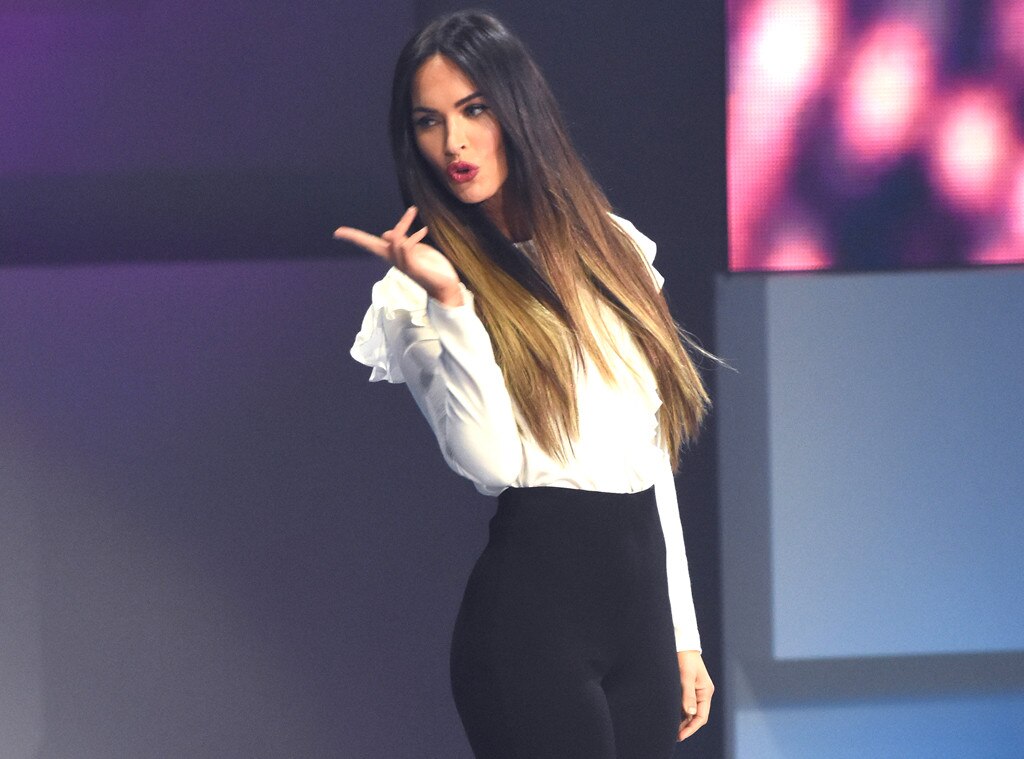 Carlos Tischler/NurPhoto via Getty Images
In September 2016, more than a month after their baby was born, Megan was photographed in public, heading to a hair salon in Beverly Hills. She has seen been spotted out and about more times.
While Megan has kept out of the spotlight over the past year, she has occasionally been active on social media and has shared photos of her and Brian's three boys. They are also parents to Noah, 4, and Bodhi, 3.
This past August, she declared her husband to be her "Man Crush Monday" and wrote on Instagram, "Thank you for donating your DNA to the shared dream of birthing our own colony of teen heart throbs. #mcm #colonymission"
Brian, who has an older son from a previous relationship, recently said he would like a fifth child, a girl.
"I'm worried that if I try I'll just get another boy," he said Hollywood Pipeline's Facebook Live. "Not just because I love my boys, but I'll [probably] have another boy, and I don't know if I'm ready for five. That's a lot."