Don't let Ivanka Trump's appearance fool you—it can be stressful to help run a country.
You wouldn't know it, though, as Donald Trump's daughter always looks primped, proper and put-together. What's her style secret? A glam squad with presumably pretty impressive security access.
"I think that Ivanka has a handle on her own personal style, but now with her added responsibilities as the official assistant to the president, I think she is just kind of lacking the time with what she would like to do and pick out her own clothes, so she needed to kind of find someone who got her personal style," celebrity stylist Melissa Garcia told E! News.
Enter: New York-based Australian stylist Cat Williams (not to be confused with Katt Williams, the comedian). The first daughter's most recent fashion adviser is responsible for sourcing Ivanka's wardrobe. And the stylistic shift from fashion business exec to public figure has not gone unnoticed.
"I think that Catt Williams is the perfect person…she gets Ivanka's style and she also pushes her a little bit out of her comfort zone," Melissa added.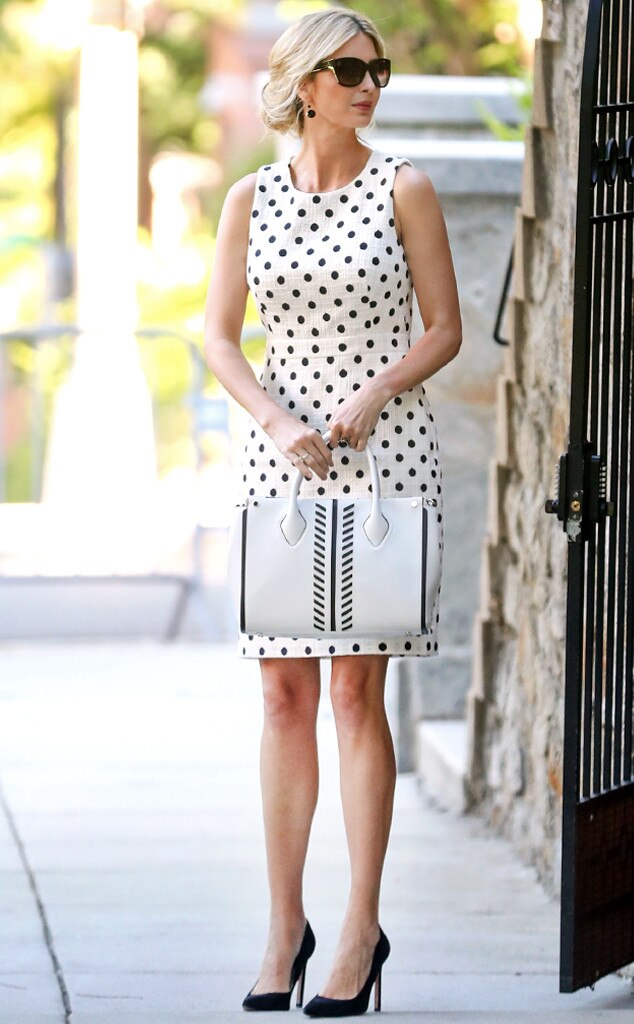 SOL TUCKER/INSTARimages.com
Williams used to work under Hollywood stylist Micaela Erlanger (whose clients include Lupita Nyong'o, Meryl Streep and Naomie Harris) until she reportedly impressed Ivanka at the 2016 Met Gala. Now on the first daughter's payroll, the stylist is keeping mum (her Instagram account is private), but the monochrome bold ensembles, print dresses with a peplum hem and structural gowns seen on Ivanka are doing all the talking we need.
"[Ivanka's] on a really big platform right now, so every move that she makes is definitely judged and criticized," said Melissa.
That doesn't mean Ivanka's wardrobe is not without its surprises. "When she is meeting with world leaders and heads of states, she is always covered," noted Melissa. When out and about, she can also wear an affordable $ 35 dress. She won extra points for wearing the Victoria Beckham for Target collection—it's both fashionable and relatable.
"Everybody's talking about what she's wearing so people are looking to her—and listen, the truth is, she's not the worst fashion icon to have," added Melissa. "I mean she definitely makes conservative, good choices."