Kendall Jenner is playing fashion photographer again.
The 21-year-old Keeping Up With the Kardashians star and model had photographed fellow model Kaia Gerber, the 15-year-old daughter of supermodel Cindy Crawford and Rande Gerber, last year for bi-annual British magazine LOVE's Autumn/Winter 2016 issue. She recently teamed up with the outlet again to photograph Kaia for what was described as an "epic" 72-page LOVE cover shoot for its subsequent spring/summer 2017 "The Fan" issue.
Kaia and several other people are featured by themselves on different covers for the issue. Her photo shows her looking over her bare shoulder while wearing a black coat.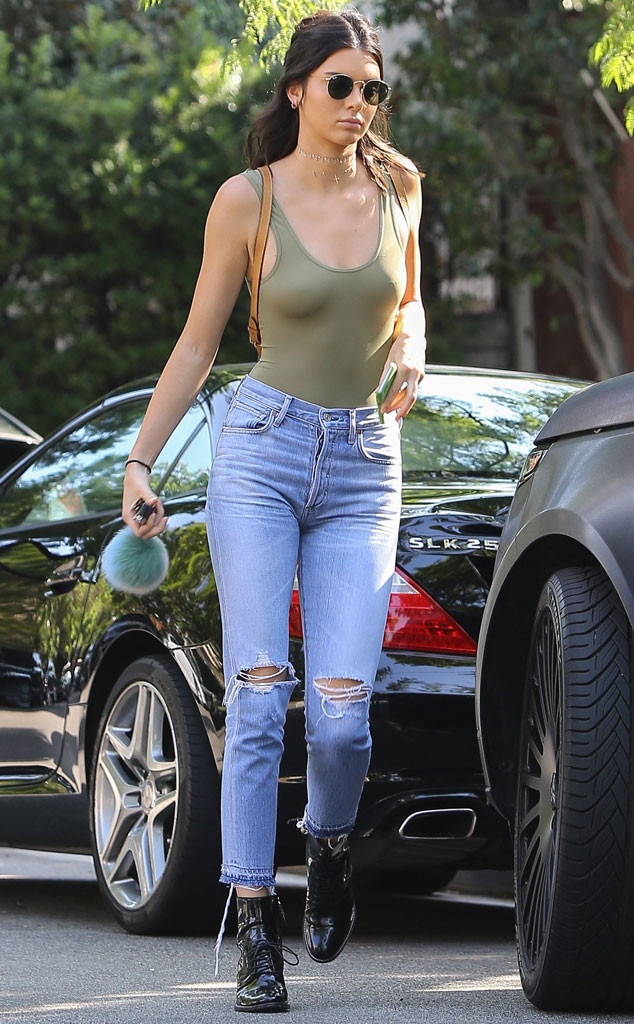 AKM-GSI
Kendall and the magazine's editor-in-chief, Katie Grand, had last year launched the #LoveMe17 project, in which they called on people on social media to apply to grace the cover of the issue, which is set for release on Feb. 6.
"This is not a model competition," LOVE had stated last October. "The aim is to find someone who represents something new, meaningful and specific to the current age. To discover a face that represents the times; a personality that in previous decades might have shone through, but which cannot make it through popular culture in its current state, gridlocked by corporate interests."
"When Kendall and I started the #loveme17 project we couldn't have imagined how many brilliant people- known and unknown would contact us, 110,000 applicants later, 150 videos and 25 candidates, here is the stunning @kaiagerber previewing @Burberry," Grand wrote on Instagram Friday. "She likes French, and would like to go in to go in to criminal physiology but somehow I think the modelling may take over …."
Kaia is also a fan of her photographer.
She "loves Kendall Jenner," her mother told E! News in 2015.
The LOVE photo spread also features about 20 more people, including an Olympic champion, a male ballet dancer, a transgender model Hari Nef, a "Goth schoolgirl from Cleckheaton, Yorkshire," a "sprightly videographer from upstate New York who had previously been living in her car" and an "English expat student from Barcelona," the U.K. newspaper The Telegraph reported Friday.
"They all killed it," Kendall told the outlet. "Some famous faces wandered in and out of the two desert days, which at times felt like a super-glamorous school trip."
"I have multiple folders in my computer and in my phone of all the photos that I've taken throughout my life, of my friends, of everything I've done," she said. "I've always genuinely enjoyed [photography]. And I still do things that I'd rather keep personal. I think it's more about showing my eye.'"
Kendall has herself appeared on the cover of LOVE. She appeared topless on its fall/winter 2014 issue.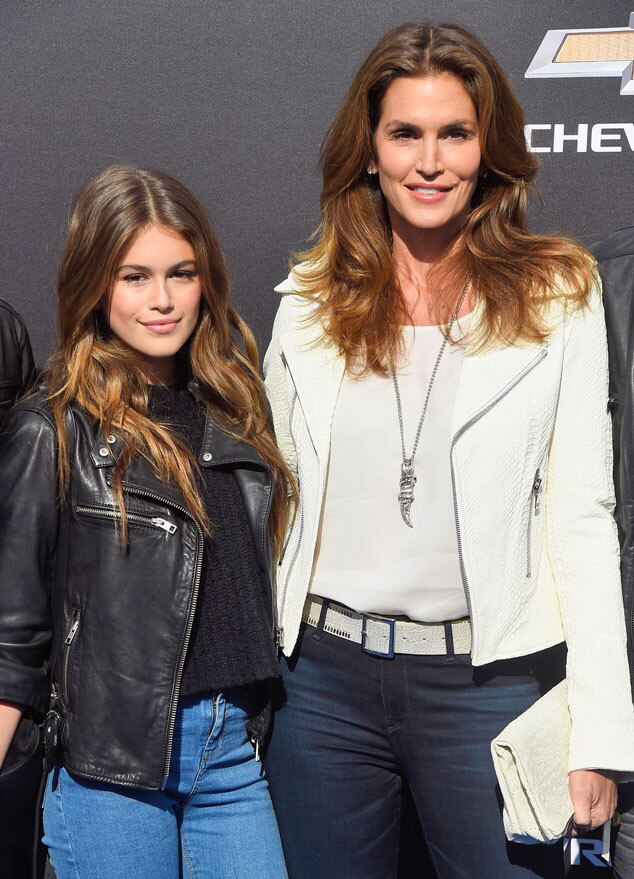 Frazer Harrison/Getty Images