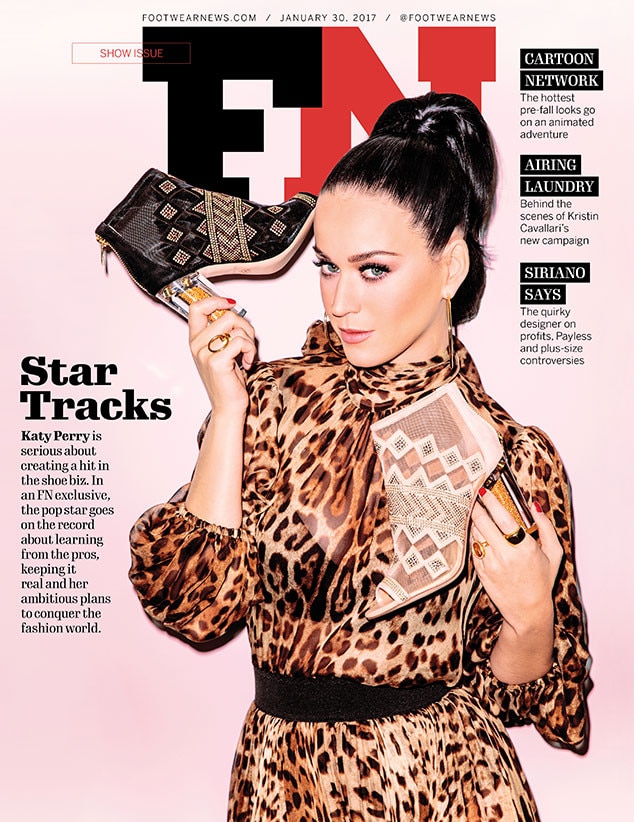 Footwear News
Katy Perry has put her heart and sole into this new project. 
Along with being a celebrated songstress, the 13-time Grammy nominee has also evolved into a fashionista all her own over the course of more than a decade in the spotlight. Now, after four years of research and development, the 32-year-old CoverGirl spokeswoman is gearing up to launch an eponymous shoe line, complete with touches of the pop star from heel to toe. 
"You are what you wear, right?" she told Footwear News. "It's one of those things where I really love the line and I'm excited by it. It's not like you'll never see me in a pair of Adidas slides ever again. And you'll [probably still] see me on the streets wearing Uggs."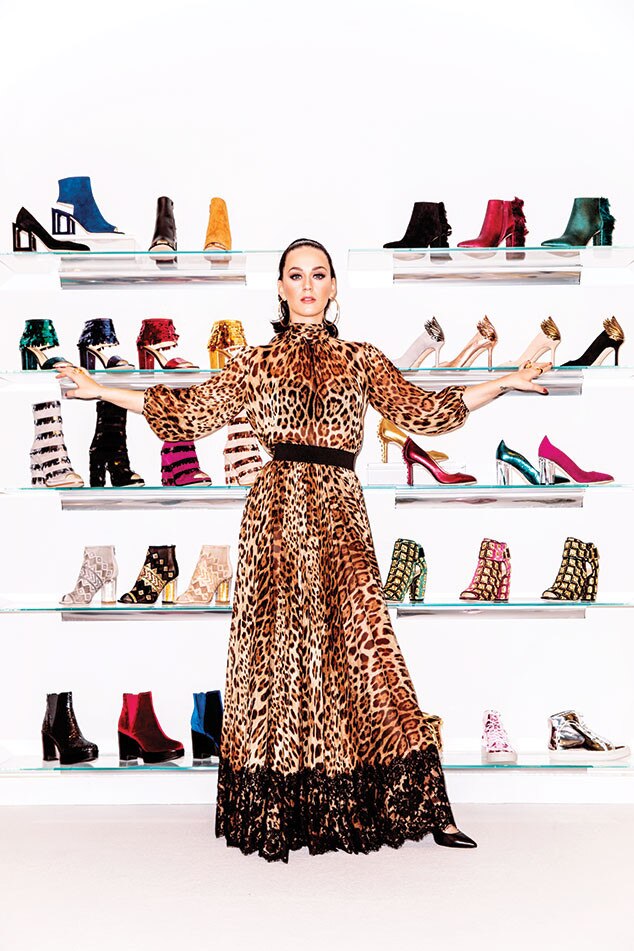 Rony Alwin
While she won't be ditching her comfort, Perry will be bringing her quirky sense of style to her millions of fans all over the world by way of playful and colorful pairs of pumps, sneakers, boots and sandals, including ones with cigar-shaped heels inspired by her visit to Cuba and elements of currency infused throughout the collection. However, she promises buyers won't have to part with too much currency to add the shoes to their closet. 
"Not everybody is rich, and not everybody is excessive," she told the magazine. "And everybody has more important things to spend their money on—whether it's their children, or their family or their health. At the end of the day, your personality shouldn't be so expensive to display."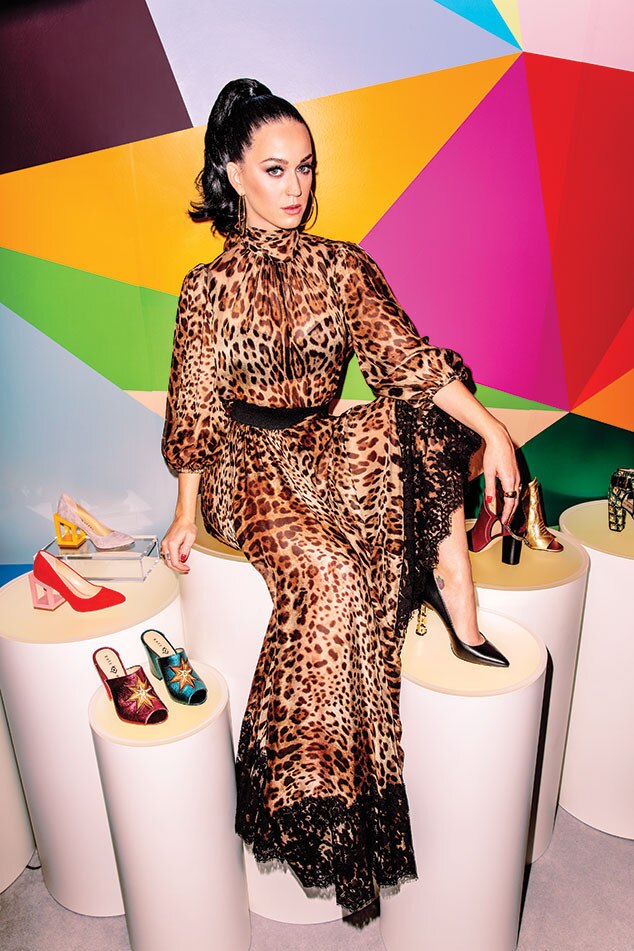 Rony Alwin
According to Footwear News, the collection's price point ranges from $ 59 to $ 299. To launch the line, the singer partnered with Global Brands Group, the branding company behind fellow fashion names like Sam Edelman, Vince Camuto and Michael Kors. The shoes will launch in the spring with Macy's, Lord & Taylor, Amazon and Zappos already signed on to sell the shoes. 
While it's virtually impossible to connect with all of her followers in person, Perry often uses her style—including her shoes—to show her fans who she is. 
"Here's the thing: When I'm working or promoting music, or onstage, I don't get the opportunity to have a one-on-one conversation or meet everybody individually," Perry told the magazine. "So the way I present myself can set the tone. It could be a conversation opener, just by my shoes or by the way I wear my nails — it could be [my form of] hello." 
As Perry looks forward to launching the line, she plans to say hello to more of the business end of fashion over time—not without plenty of practice, of course.