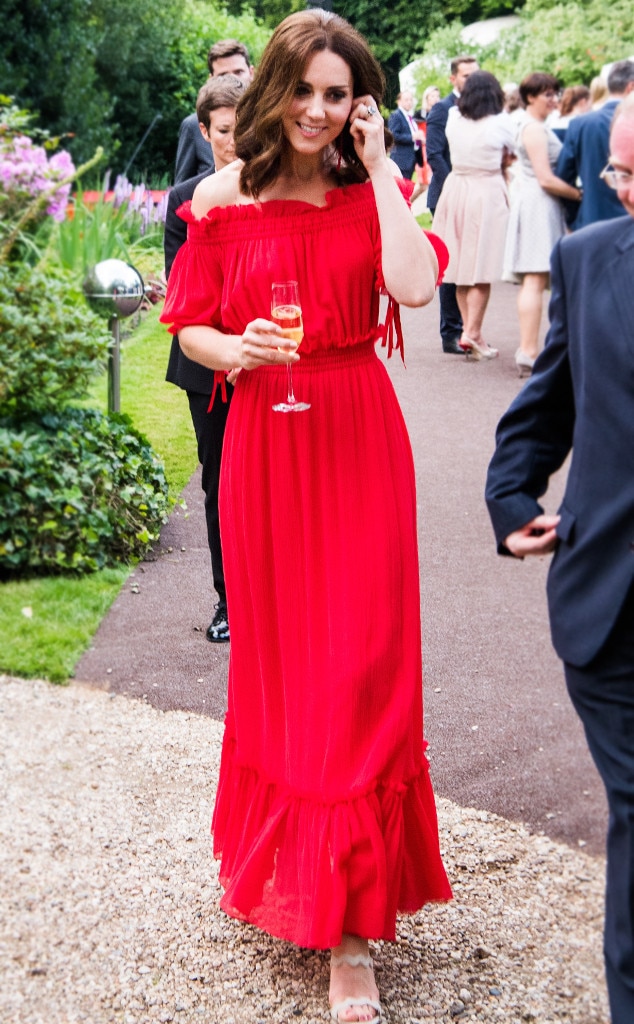 Matthias Nareyek – Pool/Getty Images
Kate, is that you?
Duchess of Cambridge, Kate Middleton, has been throwing us some serious style curveballs lately (first with the mini Gucci dress, then the short chop and now with a $ 3,175 carlet, off-the-shoulder Alexander McQueen show-stopper (now sold out) paired with open-toed (yes, open-toed—very rare) Prada sandals).
In her own right, Kate's become somewhat of a style icon for her signature A-line ways, high necklines and just overly-classic and timeless appearance, so seeing the Duchess in, really, anything other than a Catherine Walker coat is a little shocking. (Not to mention something shoulder-less, short-sleeved and waist-hugging.)
And while we can't speak to any sort of explanation for the fashion risks Kate's been making lately, we can commend her for the excellent, inspirational outfits she's been gracing us with.
Now, like we mentioned before, the red Alexander McQueen number Kate wore is already sold out, but don't let that stop you from at least attempting to pull off a similar look. Browse through the below options for dresses inspired by the style star's latest (and arguably the most unexpected) wardrobe choice.
Kate is on fire with these latest wardrobe choices.