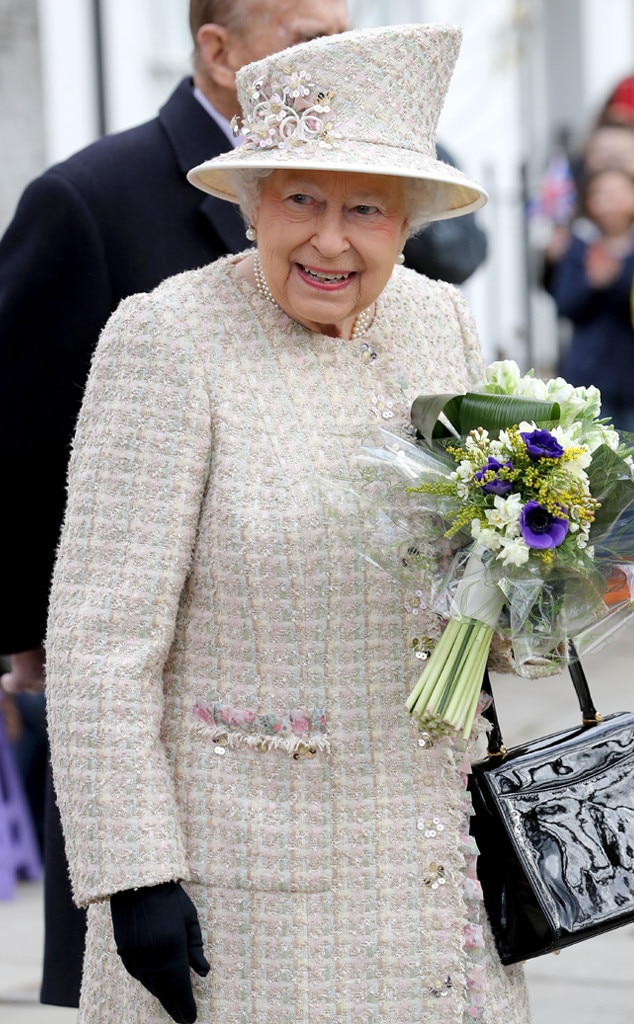 Chris Jackson – WPA Pool/Getty Images
Duchess of Cambridge Kate Middleton and Queen Elizabeth II were certainly surfing the same stylish brain waves Tuesday morning. 
As the royal women stepped out for separate events, they had the same idea when it came to their outfits for the day. The mother of two sported a blue tweed jacket over a matching dress, both designed by Rebecca Taylor. The fashionista paired the ensemble with coordinating suede pumps. The 90-year-old monarch also donned tweed, except in the form of a cream jacket and matching hat. 
As for the nature of the queen's outing, she and husband Prince Philip were paying a visit to England's historic Charterhouse, where there was an opening for a new museum, learning center and public square. During the trip, she met with members of the clergy and young students. 
Before heading home, the monarch was gifted a bouquet of flowers from a trio of children, though she wasn't the only royal to receive such a gift.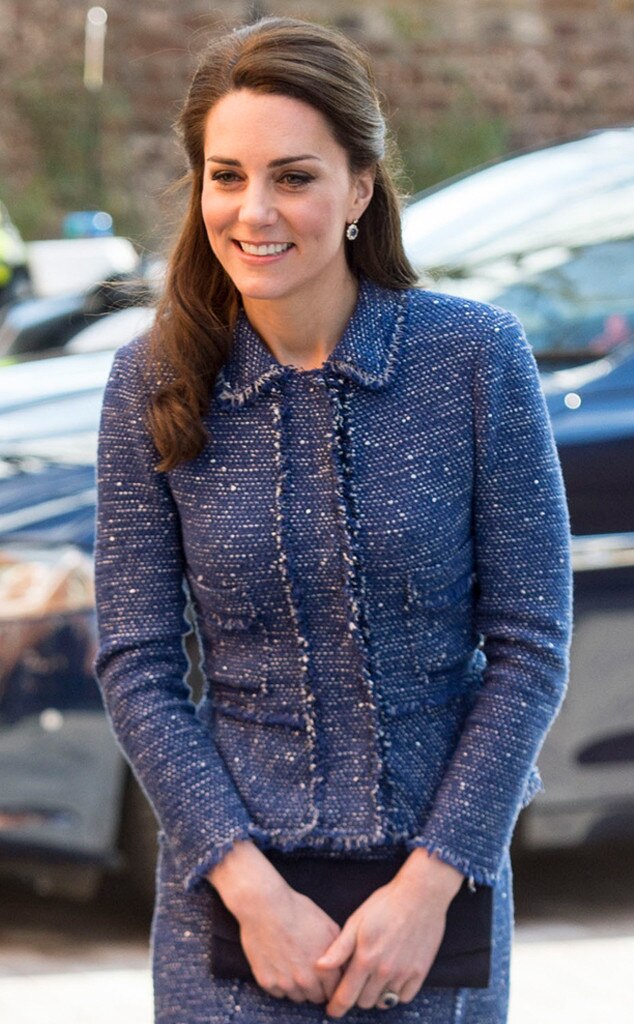 Mark Cuthbert/UK Press via Getty Images
A short drive away, Middleton was visiting a Ronald McDonald House in London to officially open a 59-bedroom facility supporting the nearby Evelina Hospital. Ronald McDonald House Charities typically provide places for families of ill children to stay while their loved ones are undergoing treatment.
Upon arrival, the Duchess of Cambridge was gifted with a bouquet of flowers from an 8-year-old girl whose brother is epileptic. The girl has been living with her parents at the new house while their son is treated for his illnesses in the hospital.
During her visit, the mother of two also met with a fellow mom and her infant son, who was born with half a heart. "For any family having a baby is a life-changing moment, but for you having to go through all that as well is extraordinary," she told the concerned parent.
The royal spent part of the trip doing arts and crafts and decorating pancakes with the children of the families using the accommodations and got to know the parents facing illness in their families.  
To officially open the new building, Middleton unveiled a plaque in front of the families and staff. While she smiled throughout the trip, the citizens she met were equally thrilled to be there. 
"Families staying at our House loved meeting HRH today," the Ronald McDonald UK chapter tweeted.