Entertainment
Published on March 17th, 2017 | by
0
Jennifer Lopez's Miami Wardrobe Staples Are Just $42 Each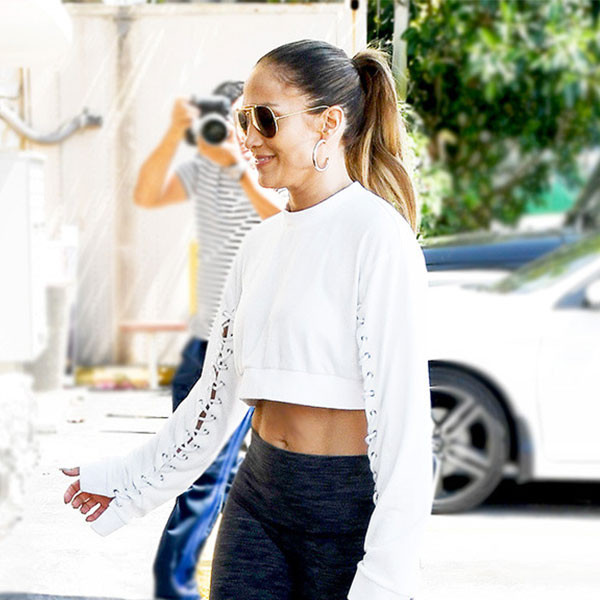 J-Lo, back at it again with the sexy outfits.  
What comes to mind when you think of Jennifer Lopez? Glam. At this point, we know the "On The Floor" singer is not one to shy away from a flashy outfit, whether she's on stage or on the streets of Miami. But she's showing us it's totally possible to look good without having to spend major money. A win-win situation. We love it.  
Even during a daytime workout, she managed to maintain her scorching appeal (by flaunting toned abs) while humbly sporting a $ 42 Naked Wardrobe cropped sweatshirt paired with dark yoga pants, Dita Talon aviators and fresh neon sneakers.
And what's hotter than a dinner date with your new beau, Alex Rodriguez? A ribbed mini dress with a daring slit and metal embellishments, also just $ 42. The singer exuded that glowing, fresh-romance vibe when she wore the curve-hugging piece with jeweled triple-strap sandals for date night out in Miami.
Looks like you may no longer need the celebrity budget to look like your favorite celebs!
To get you started, we've picked out some J-Lo-inspired cropped sweatshirts just for you.
E! Online (US) – Fashion Police