What's it really like to collaborate with one of the most talented artists in the world?
Janet Jackson's wardrobe stylist Robért Behar is answering that question in the exclusive interview with E! News below! The stylist has been working with Jackson for over a decade and now he's revealing how the collaboration process works with the superstar.
Jackson has recently resumed her State of the World Tour and we're getting the inside scoop on how the wardrobe process for the tour came to be and so much more!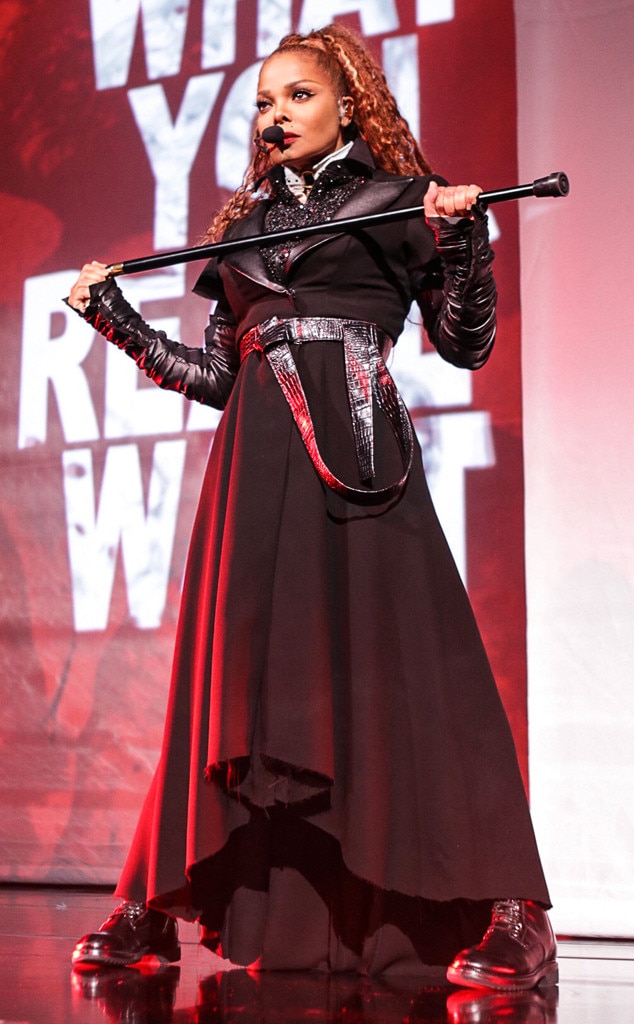 Farrenton Grigsby
E! News: What's it like working with Janet?
RB: I've worked with Janet for 10-12 years now and it's like family. Janet is a very, very, very, generous and incredibly kind human being and also very precise with her creations. Whether it's her tour or show she knows exactly what she wants, which makes a big difference and makes things a lot easier for me. She's also so precise and has an incredible eye for fashion. We are a quarter of an inch to an eighth of an inch away from everything that is done.
E! News: When did you two start discussing the theme and vision?
RB: In January we started discussing it and we met in London a couple of times in February and had some conversations about it back and forth. Three weeks prior to the show starting we go full-force.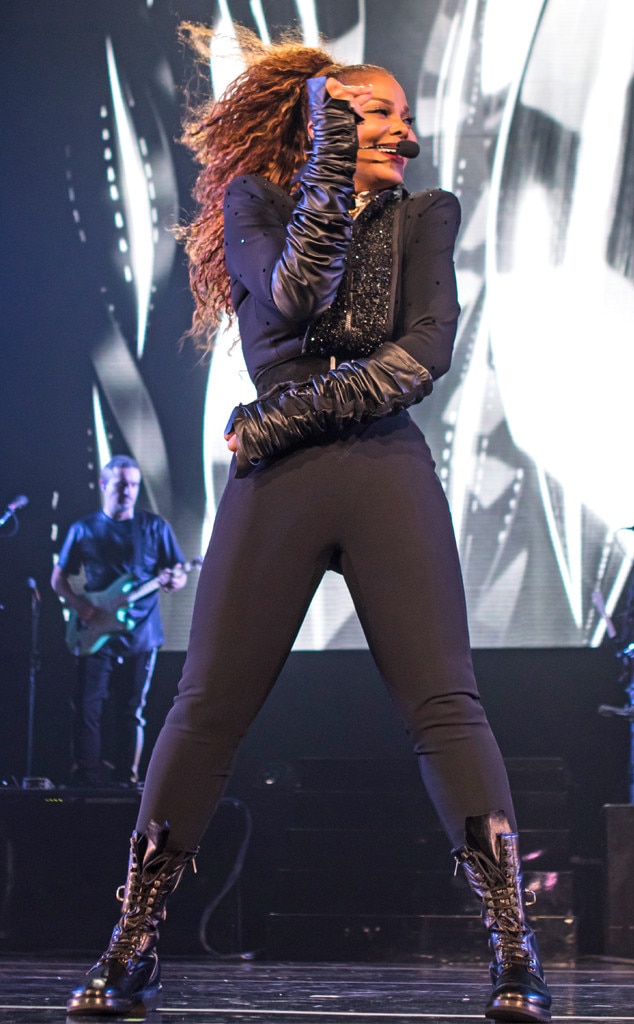 Farrenton Grigsby
E! News: How much does Janet weigh in on the costumes? How involved is she in the process?
RB: She's 120 percent involved in it, from the dancers to the band to everybody. She's involved in every little aspect of everything. With the clothes, it's the same. When we do fittings, we first do all the fittings with the dancers and full fittings with hair and makeup and wardrobe, then we'll tweak and be like let's change the length of the hair on the dancers for example, and she's involved in ALL of it. Every little part.
E! News: Tell us about the sketching process.
RB: I'll lay down the costumes on sketches to what we have discussed and I always keep in mind of adjustments needed for stage. She dances for two hours so it's a workout and she needs to be able to move properly in her wardrobe so we keep that in mind. Once the sketches are done and we start working on the clothes and adjusting them. That's a free-hand kind of thing where she is like "OK let's take this part out."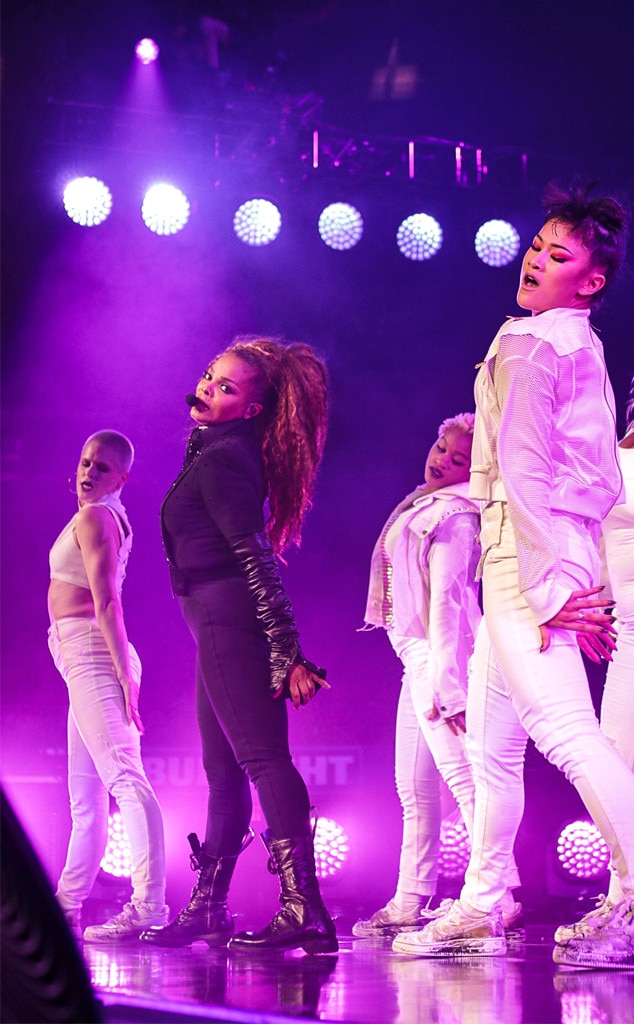 Farrenton Grigsby
E! News: Have you had to make a lot of adjustments on her wardrobe along the way?
RB: Yes, what we do is we make a series of costumes going a size down because we know that the tour is an extensive workout so she's going to get even smaller than she is now so we make one inch smaller sizes as we go along.
E! News: Do you have a favorite look on her?
RB: I'm very proud of this tour and truly love every single look that we have on her. I love how great she looks in her Fear of God stuff, we did a collaboration with the clothing brand Fear of God this tour. She looks 14 years old in her jean jacket and plaid. That's a really good look, I love that one on her. Listen, she looks amazing so I wanted to make sure that everyone could see that she looks amazing. Her body is so on point, she looks insane. Remember, she just had a baby and she looks insane!