These it-girls are ones to watch…on Model Squad, specifically!
As was previously teased, E! is giving fashion fans a close up look at the competitive modeling world by following the careers of Daniela Braga, Olivia Culpo, Hannah Ferguson, Ping Hue, Nadine Leopold, Caroline Lowe, Ashley Moore, Shanina Shaik and Devon Windsor in a new docu-series.
While all of these ladies have made a splash in the fashion industry, it takes quite a bit of hustle to maintain an ever-evolving career. You've likely seen these women strut on a catwalk or grace a red carpet, but in case you haven't, there's still plenty of time to get to know them ahead of Model Squad's September 4 premiere.
Scroll through the gallery below to get all of their details and to take a look at their glamorous headshots!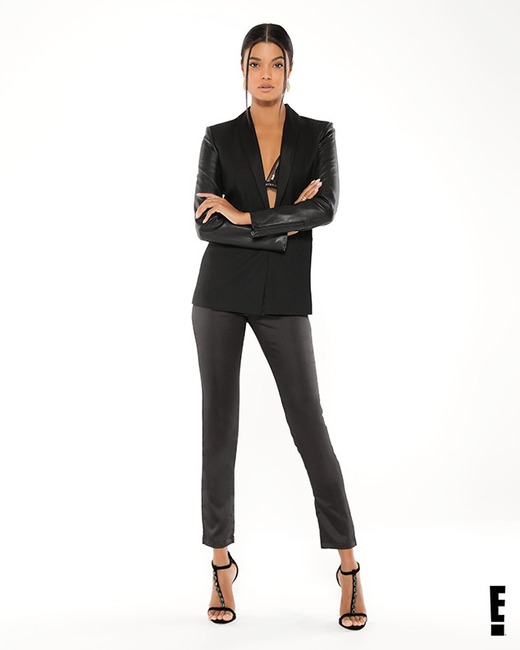 E!
Daniela Braga
Name: Daniela Braga
Height: 5'11"
Agency: NEXT Model Management
Where You've Seen Her: Daniela has graced the covers of ELLE Brazil and Harper's Bazaar Brazil. She also was selected by Riccardo Tisci as a face of Givenchy, where she was an exclusive for 2 years.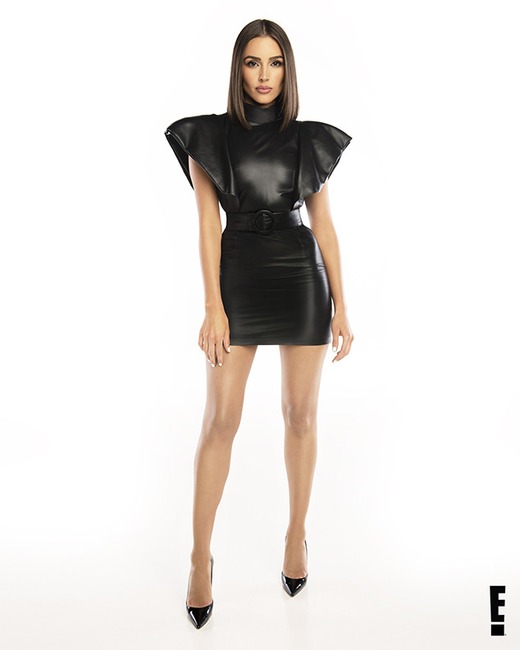 E!
Olivia Culpo
Name: Olivia Culpo
Height: 5'7″
Where You've Seen Her: Olivia is probably best known for nabbing the Miss Universe title in 2012. Following her pageant success, Olivia broke into the modeling scene with gigs for Timex and Nine West. Culpo even launched her own capsule collection with Marled and Revolve. In addition to nabbing the July-August Marie Claire Mexico cover, Olivia has been named a 2018 Sports Illustrated Rookie.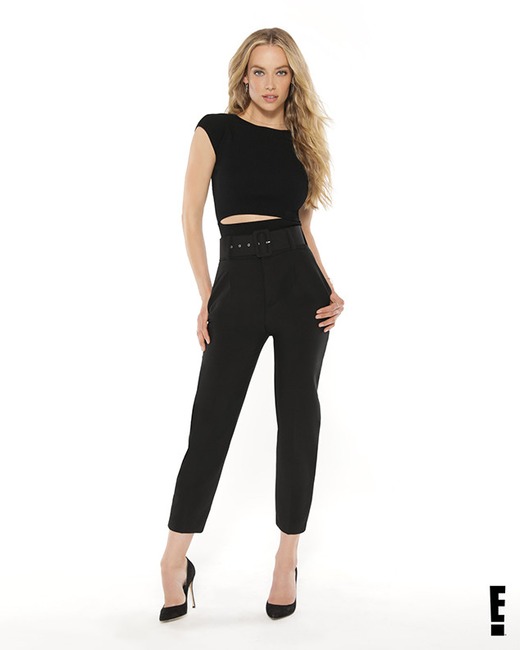 E!
Hannah Ferguson
Name: Hannah Ferguson
Height: 5'9.5″
Agency: IMG Models
Where You've Seen Her: Hannah received her big break thanks to the 2014 Sports Illustrated Swimsuit Issue. She's gone on to appear in editorials for Harper's Bazaar and LOVE Magazine.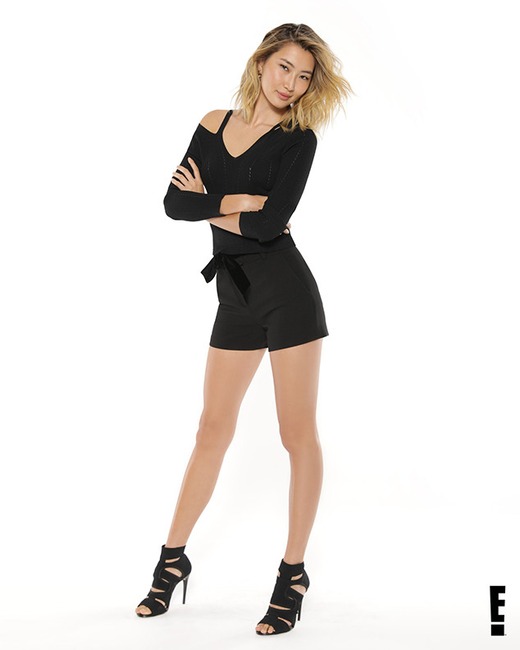 E!
Ping Hue
Name: Ping Hue
Height: 5′ 11″
Agency: IMG Models
Where You've Seen Her: Ping's first big break came thanks to an editorial feature in Vogue China alongside Liu Wen and several other notable Asian supermodels. She went on to have portfolio spreads in Teen Vogue, Elle, Marie Claire, etc. You've likely seen her walk in fashion shows too, as she's hit the catwalk for Polo Ralph Lauren, Marchesa, Vivienne Tam and many others.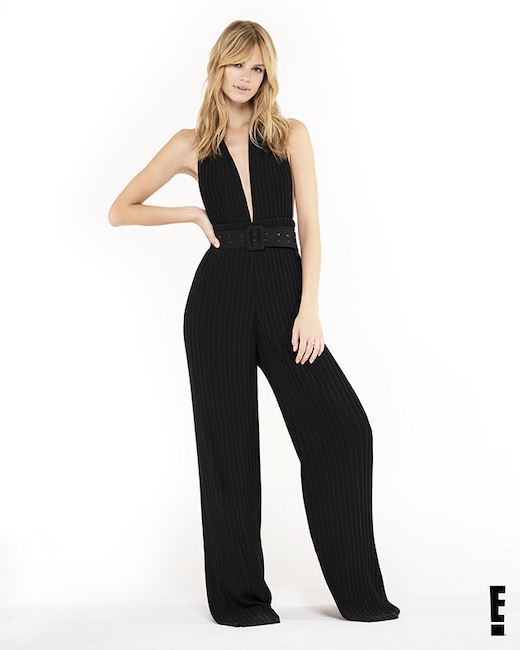 E!
Nadine Leopold
Name: Nadine Leopold
Height: 5'10"
Agency: IMG Models
Where You've Seen Her: Nadine has popped up on several covers for international editions of Glamour, as well as Harper's Bazaar Serbia. She's also nabbed editorial spreads for Marie Claire UK, Self and Elle Bulgaria. And let's not forget about Nadine's high profile appearance in the 2017 Victoria Secret's Fashion Show!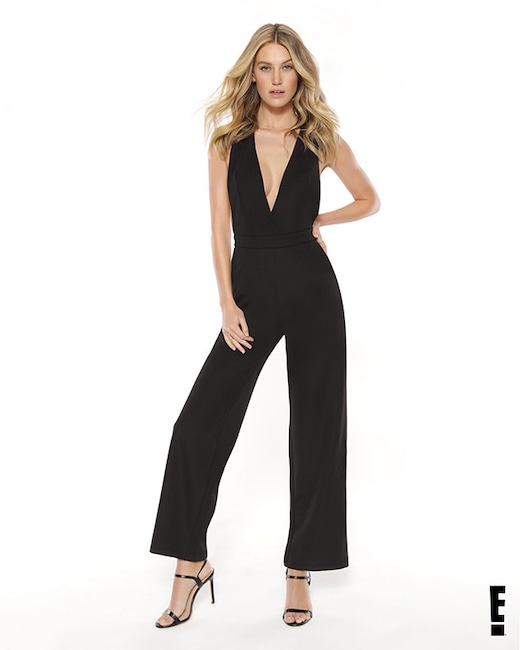 E!
Caroline Lowe
Name: Caroline Lowe
Height: 5'10.5″
Agency: IMG Models
Where You've Seen Her: Caroline cemented her All-American girl label with campaigns for Tommy Hilfiger, American Eagle and Aeropostle. She's also appeared on the big screen thanks to roles in How to Be Single and War Dogs.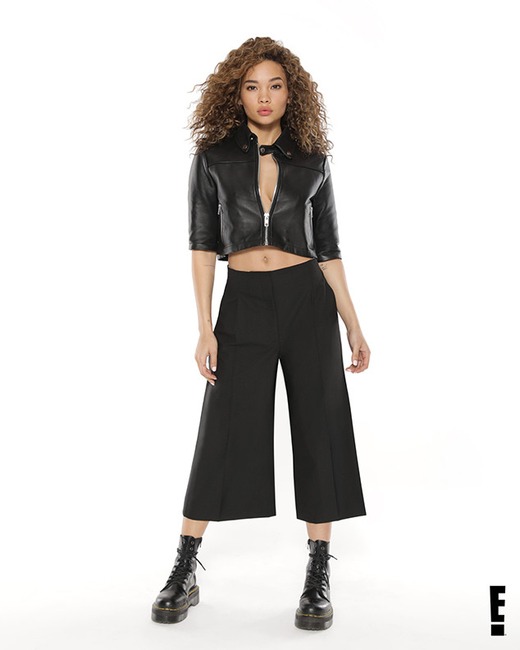 E!
Ashley Moore
Name: Ashley Moore
Height: 5'8″
Agency: NOUS Model Management
Where You've Seen Her: This up and comer has certainly made a splash on social media with her 761K+ followers on Instagram. She is also one of the faces of Sal Parasuco's fall '18 collection.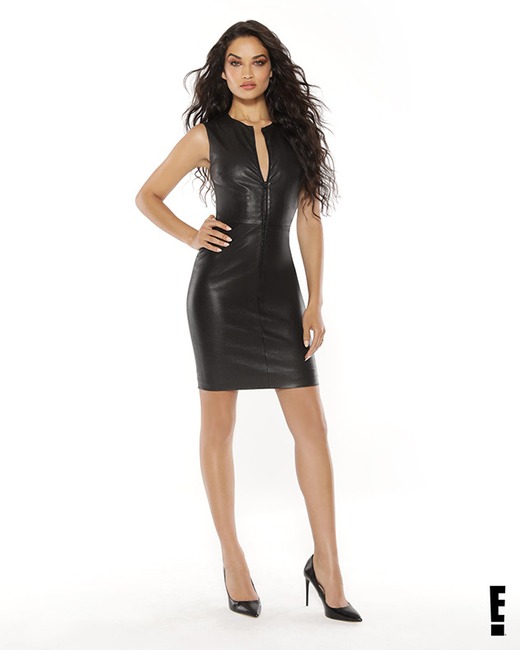 E!
Shanina Shaik
Name: Shanina Shaik
Height: 5'9″
Agency: IMG Models
Where You've Seen Her: Not only is Shanina a veteran of the televised Victoria's Secret Runway Show, but she's also walked for Chanel, Tom Ford and Stella McCartney. She's also appeared on many magazine covers, including Harper's Bazaar Singapore.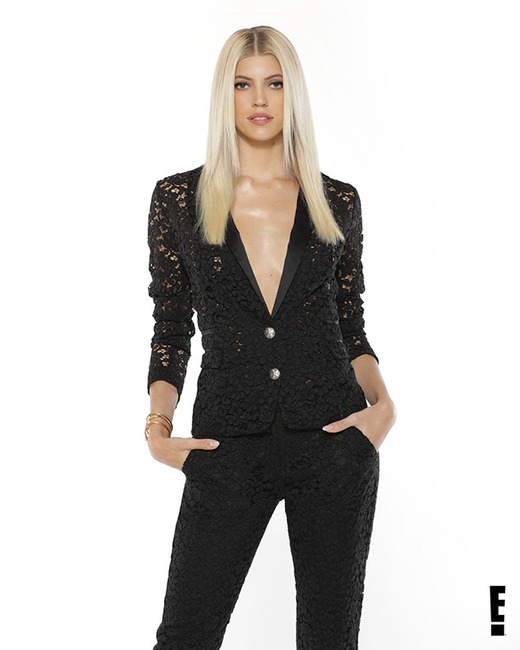 E!
Devon Windsor
Name: Devon Windsor
Height: 5'11"
Agency: IMG Models
Where You've Seen Her: In addition to being a staple for the Victoria's Secret annual fashion show, Devon has walked for several prominent designers, including Alexander McQueen, Chanel, Balmain, and others. The it-girl has also fronted campaigns for Jean Paul Gaultier, Max Mara Studio, etc. You may've caught Devon on the cover of Vogue Turkey, Vogue Thailand and Maxim.
Watch the premiere of Model Squad Tuesday, Sept. 4 at 8 p.m., only on E!