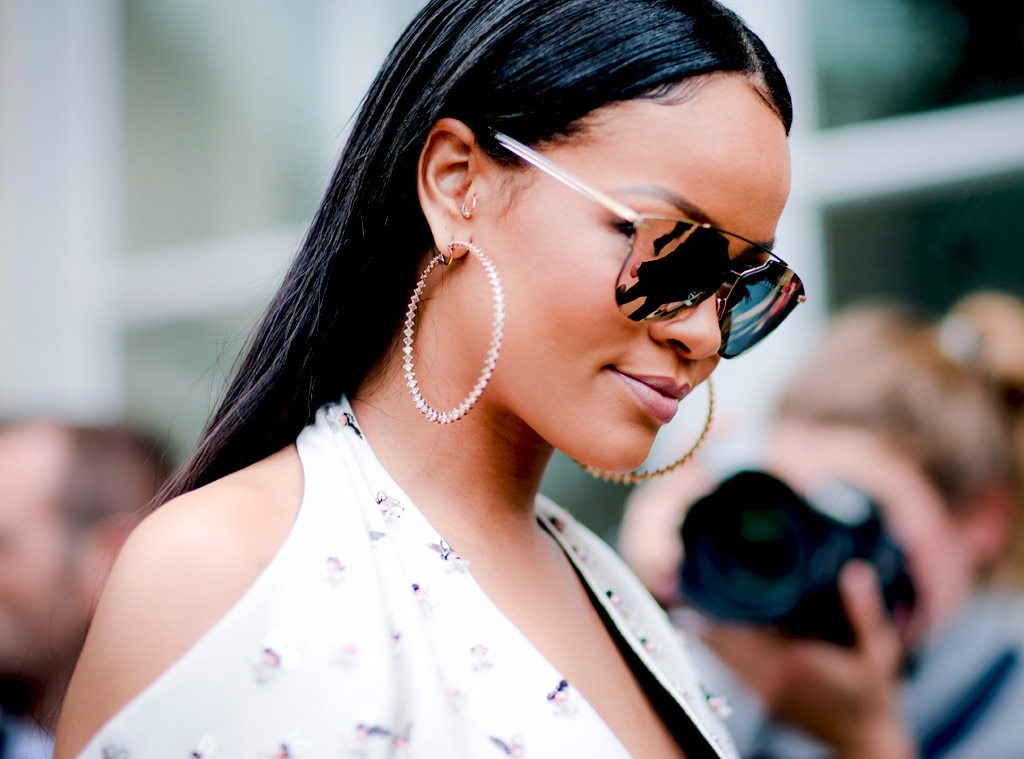 Edward Berthelot/GC Images
How many times have you slid your glasses into your purse without a case?
Whether you do this often or they accidentally fall out of your hands, scratches are inevitable. That's heartbreaking if you've invested in designer sunnies or finally found a pair that look really good on you, like Rihanna clearly has. Keeping your favorite sunglasses scratch-free is a must, yet seems impossible.
The solution to this pesky problem has been under your nose the entire time! The micro-abrasive properties of toothpaste help to buff out shallow scratches from sunglasses, improving their appearance. Keep in mind that the severity of the scratch will determine the effectiveness of this hack, but no matter how deep, toothpaste will help, even if it won't rid them entirely. 
Ready to get rid of those scratches? Follow the steps below!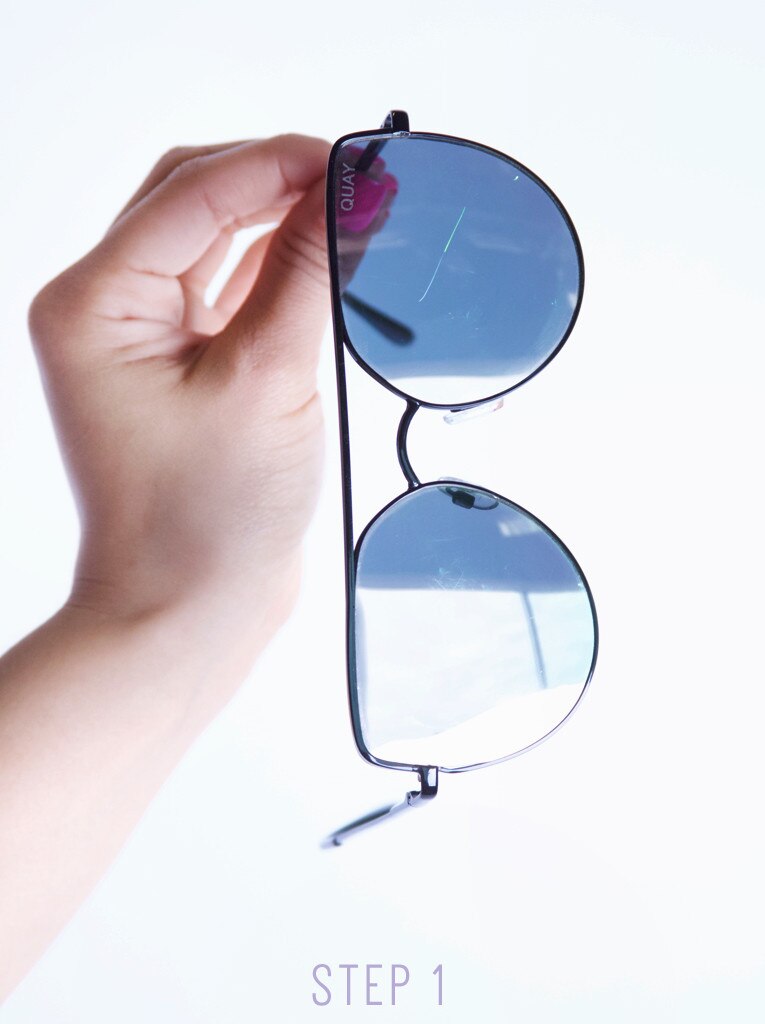 Step 1: Hold your glasses into the light, so you can visibly see the damage.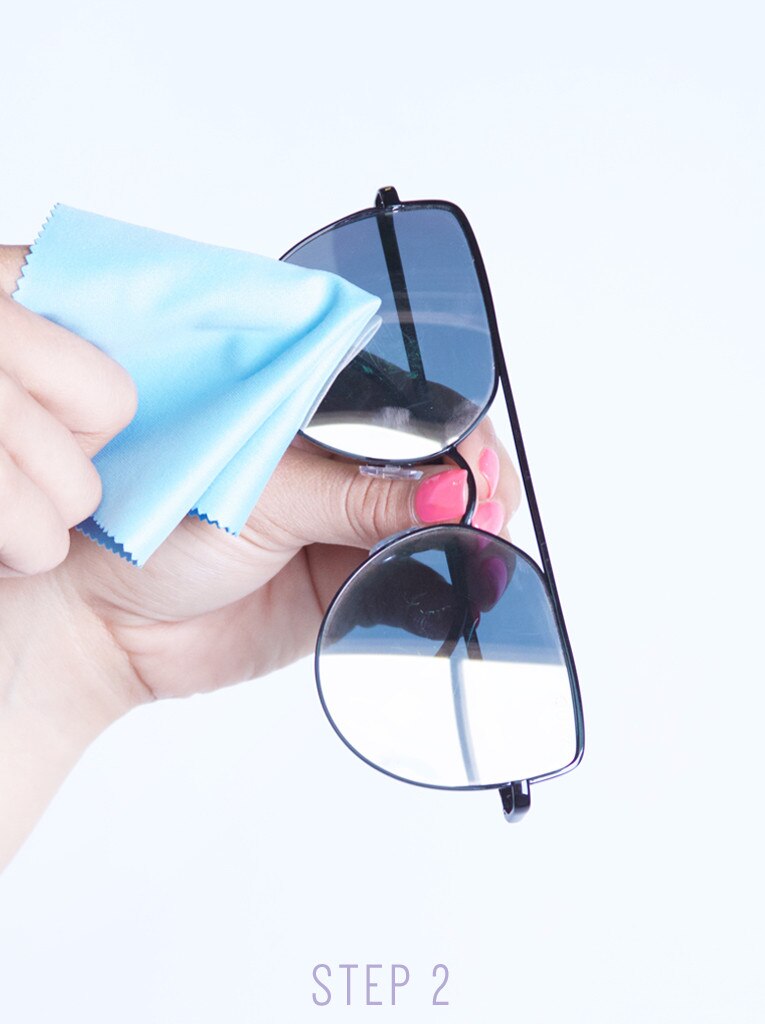 Step 2: Using a microfiber cloth, clean your sunglasses to get rid of any dust or dirt that may be on the surface.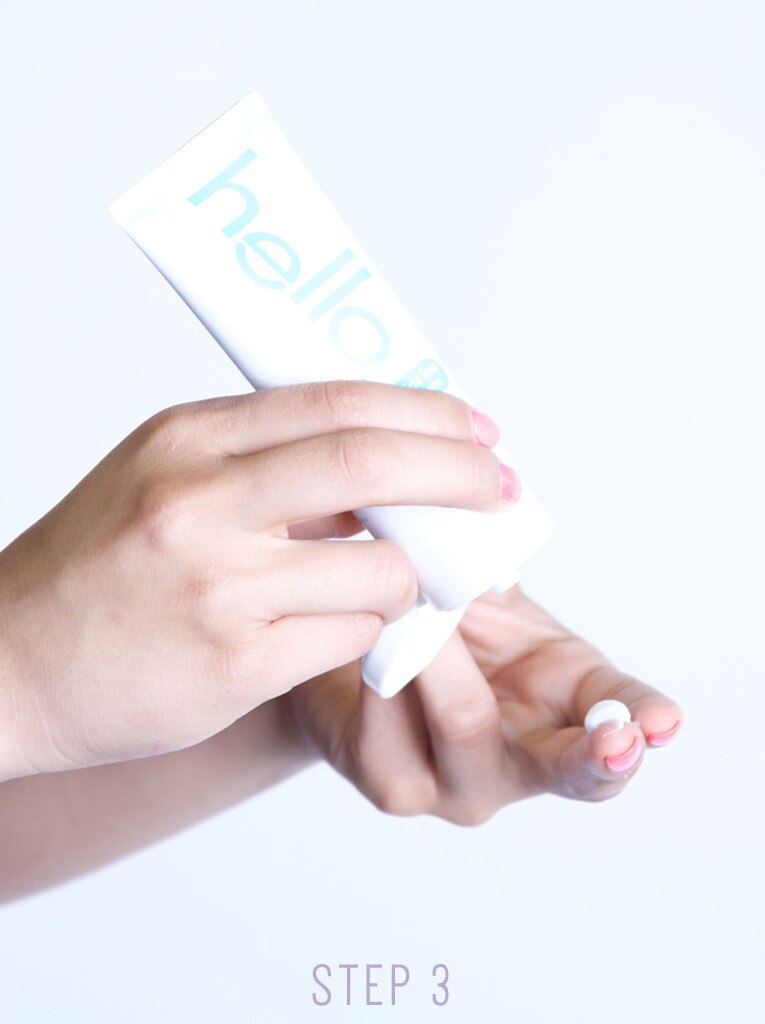 Step 3: Squeeze a small amount of non-gel, non-whitening, non-abrasive (translation: no visible particles) toothpaste onto the tip of your finger.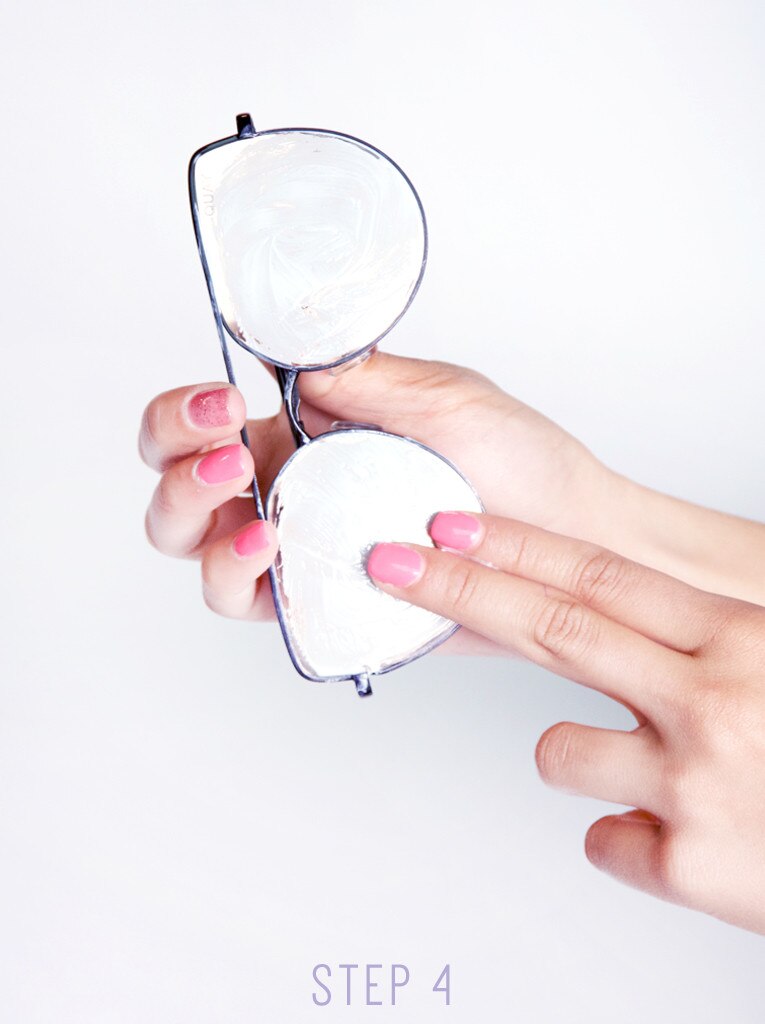 Step 4: Distribute the toothpaste evenly on the lens, moving your fingers in a circular motion for approx. five minutes.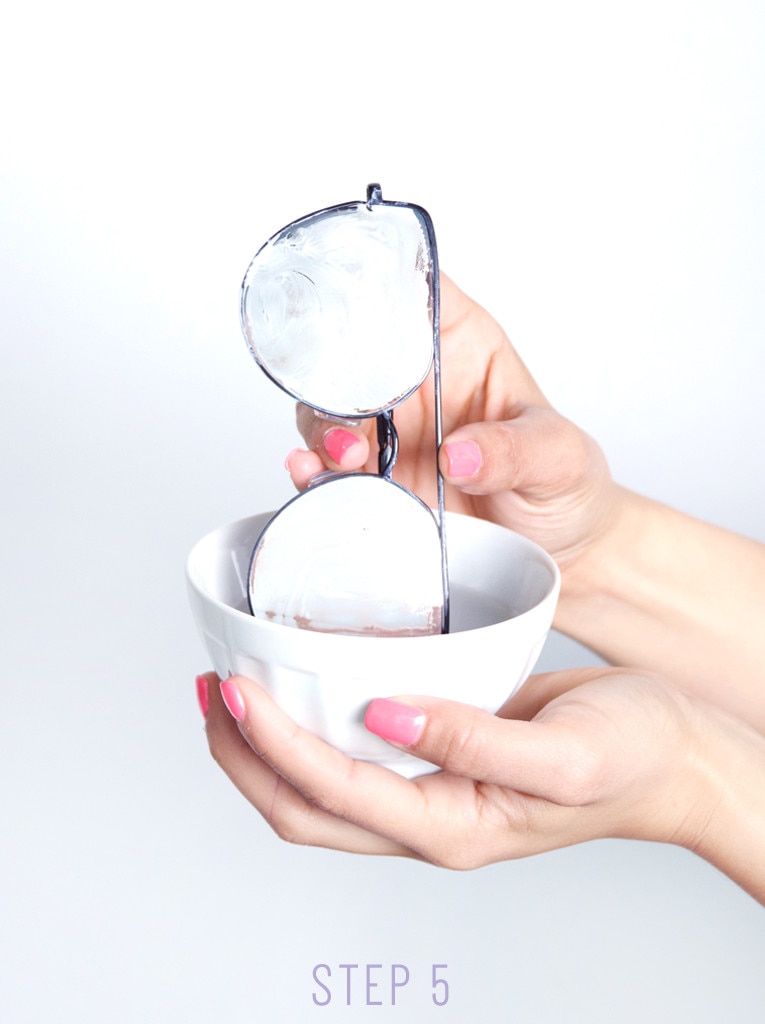 Step 5: Rinse the glasses in lukewarm water, making sure you rid any access toothpaste from the rim and the lens.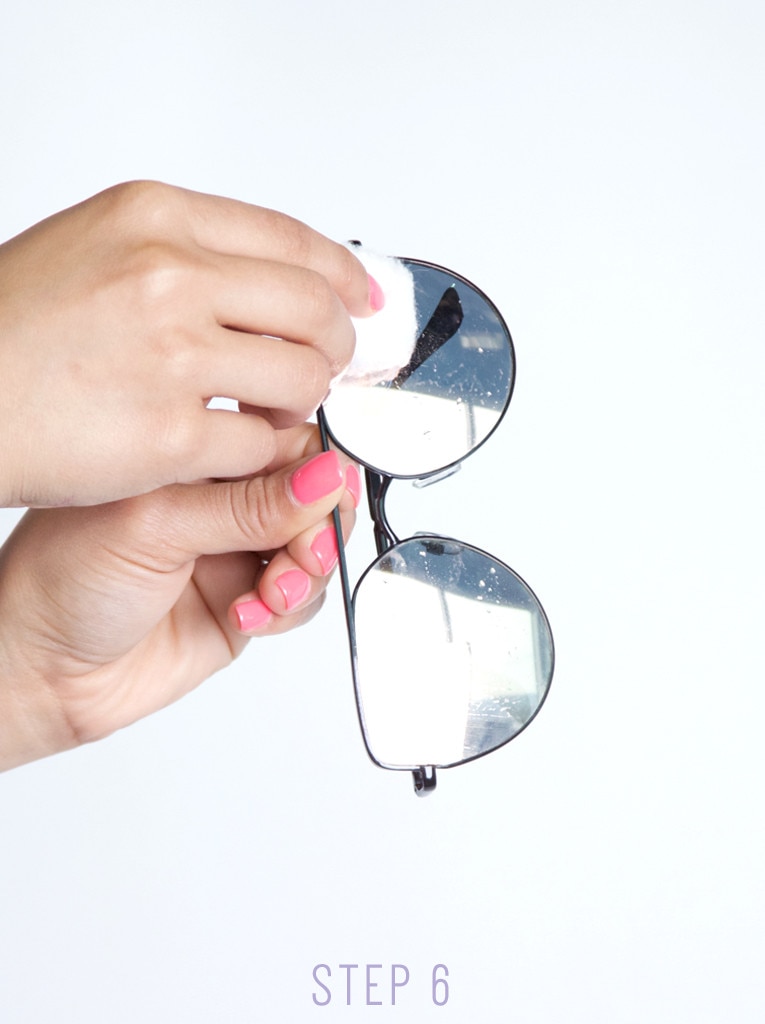 Step 6: Dry by dabbing a cotton ball along the lens and around the rim. Repeat steps 1-3 if the scratch has not improved. If there is a visible difference, repeat step 1 for added shine!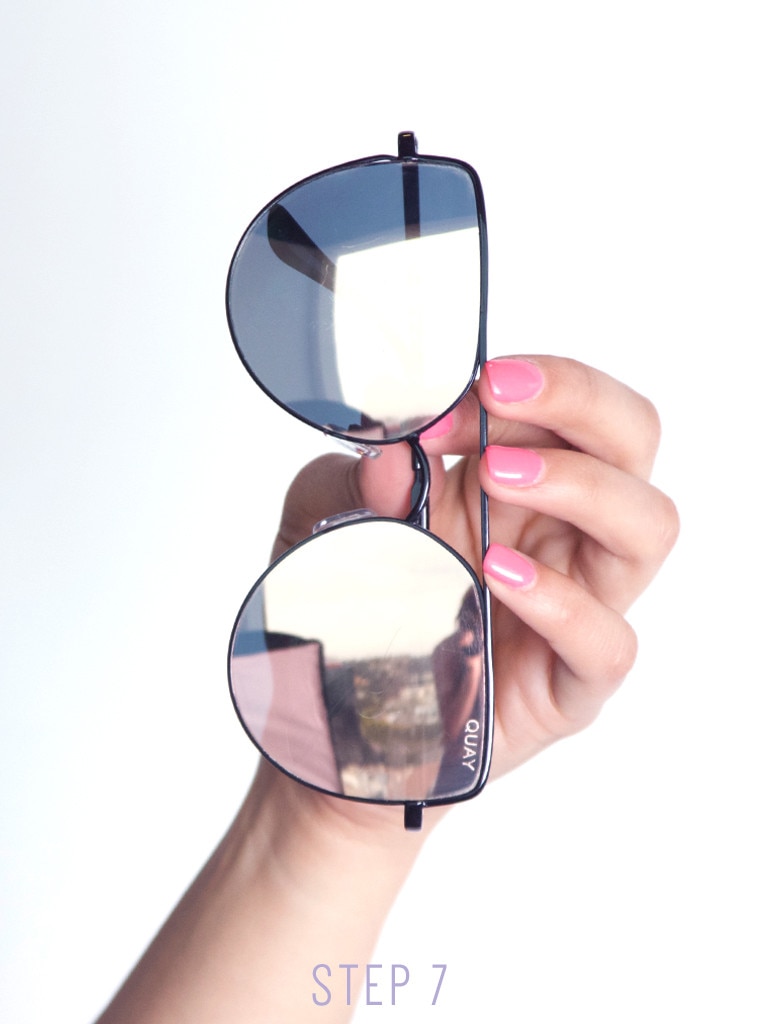 Unless you live in a land of marshmallows, this hack is going to go a long way.