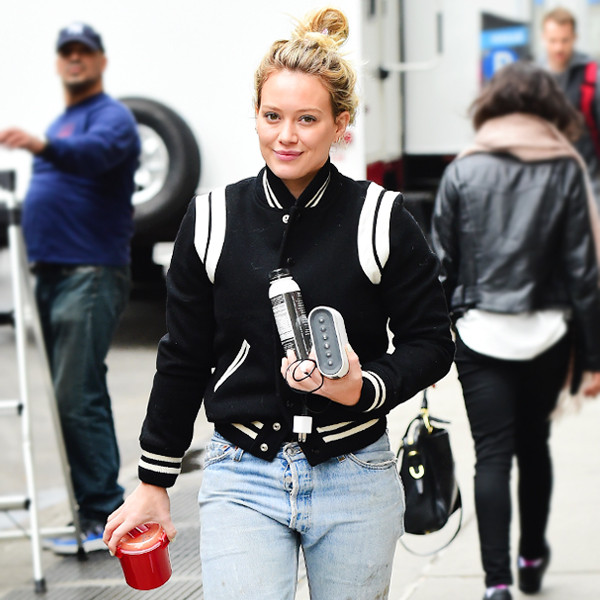 School's almost in session (for some of you).
But for those of us not returning to the hallways of our high schools, we have Hilary Duff's back-to-school-inspired fashion to inspire us. Second up (because we already covered backpacks) are varsity jackets.
If you're like us, your closet already consists of plenty of leather and denim, but little variety. That's where this piece of nostalgic outerwear comes in! Wear it like the star and throw it over any typical outfit—instantly, you're dealing with a whole new, youthful look (and you put in very little effort to make that happen). We like to call that best case scenario, people.
So clear out some hanging space then head to your wallet because the first step is making sure you've got the room and the second is adding one of the below to cart.
Varsity jackets for Student Body President? 
Okay, bad joke, but you get the point. (The look's a winner.)