Winter styling can be tricky.
A coat or jacket can completely overhaul an outfit as well as swallow up the wearer. So, how does Hailey Baldwin do it? With help from wardrobe stylist Maeve Reilly, who also works with Bebe Rexha, La La Anthony and shoe brand Teva.
Hailey's fashion game has been going strong for the past few years, but her finesse of outwear in relation to minis and denim (often seen on her new hit show Drop the Mic) deserves attention.
"We had a lot of fun with her style. I think it was a mix of Hailey feeling herself but also bringing her street style to the show as well," Maeve told E! News. "There's a couple of episodes you'll see her in just some cool jeans. We actually found a lot denim with embellishment and crystals on them. We also did sexy mini dresses and jumpsuits, so we kind of mixed it up and kept it different for every episode."
For those who aren't co-hosting rap battles on TV, Maeve shared winter styling tricks that you can use all season long.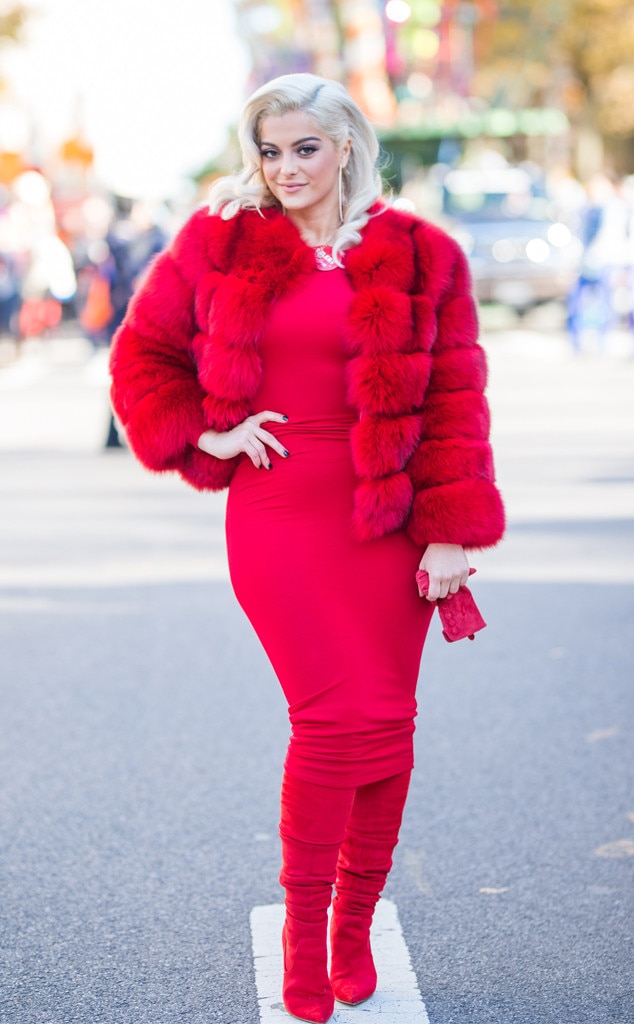 Mark Sagliocco/WireImage
Oversize Coats
When it comes to winter essentials, the stylist is having a serious affair with bulky coats. "I love shearling. I love leather. I love a good bomber," said Maeve Reilly. "In the winter, [I look for] something with more of a lining." Admittedly, the stylist doesn't like a peacoat but does prefer a textured topper, as evidenced by the Tzarina by Ollia fur seen on client Bebe Rexha.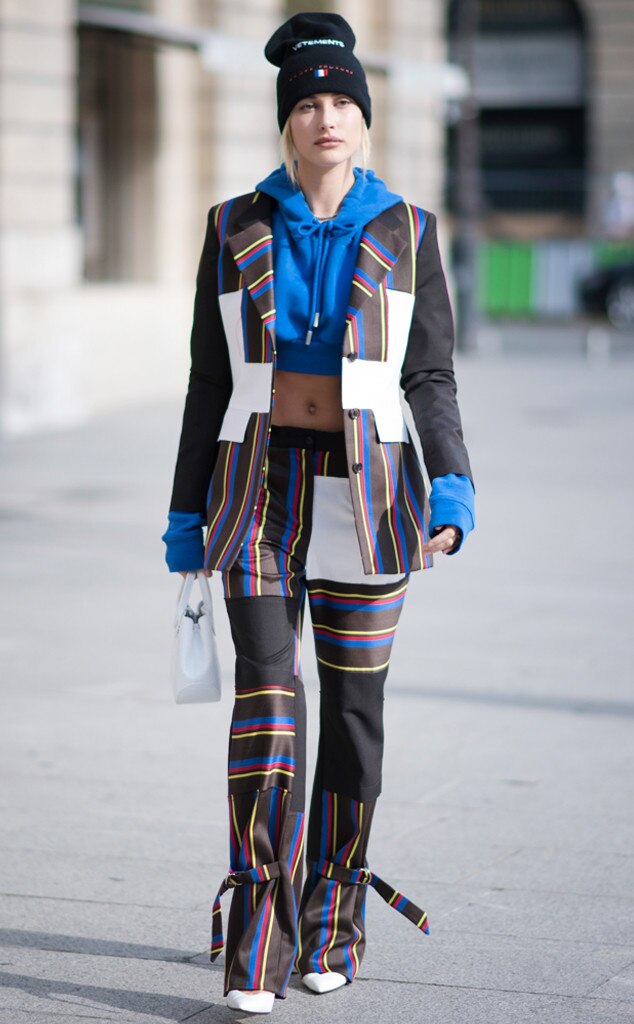 Timur Emek/Getty Images
Proportion Power
While oversize jackets keep you warm, they can overwhelm the body as well. How does the stylist keep the bulk from eating up her frame and clients. "I'm wearing a bulky jacket with a crop top and some high-waisted Levi's," Maeve explained. Keeping some pieces small and others larger in proportions helps will overall balance. Additionally, exposing a sliver of skin will help anchor the look.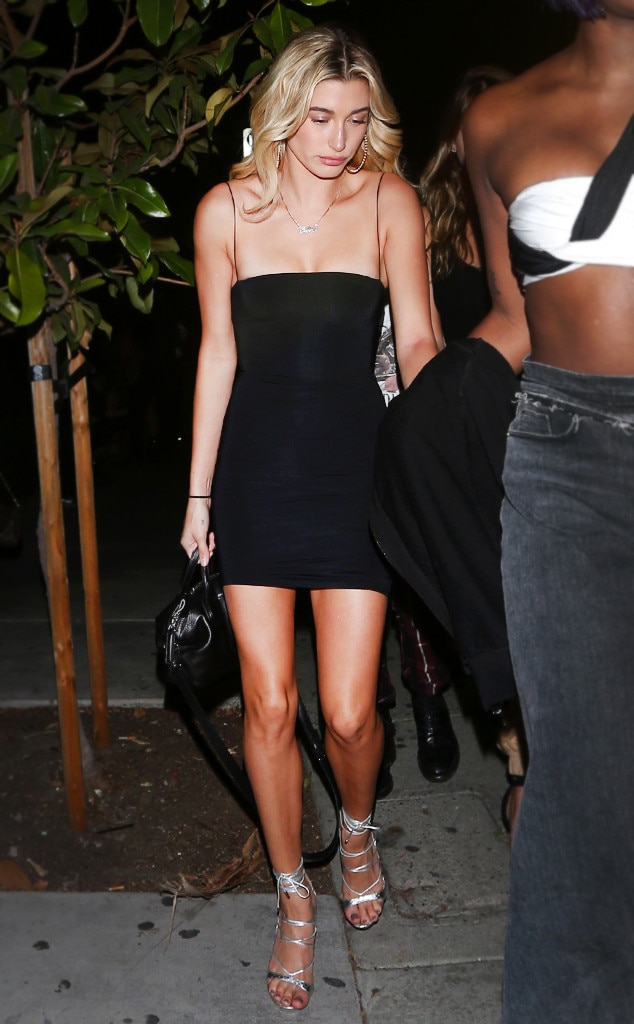 Splash News
Mix Highs and Lows
You don't have to break the bank to cop Hailey's style either. "It doesn't matter where [a piece] comes from," Maeve insisted. "She's worn a $ 58 dress on a big red carpet before and she's worn couture that I couldn't even put a price tag on. I love that about her and she's willing to take those risks. Every girl her age can't afford a couture dress, so we love to embrace the highs and the lows."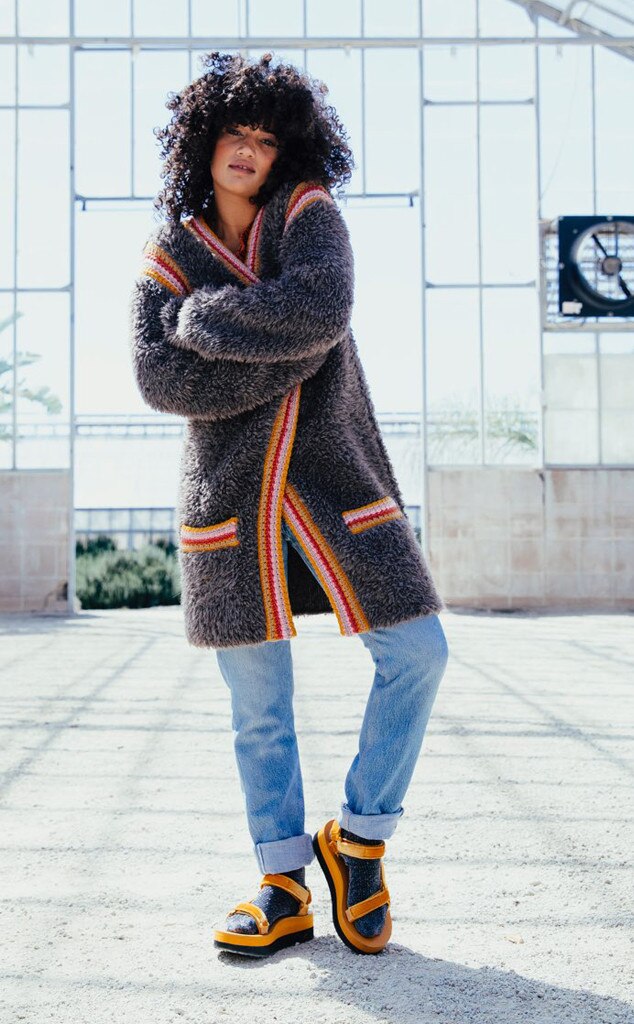 TEVA
Play With Textures
So, how does the stylist make something seemingly simple or summer-appropriate into a winter staple? Layer different fabrics together, on your cardigans and coats…and even on your footwear. "I love what Teva is doing with the different textures," said the pro. "If you're on the West Coast, you can get away with the sock and the [Flatform Universal Velvet] sandal."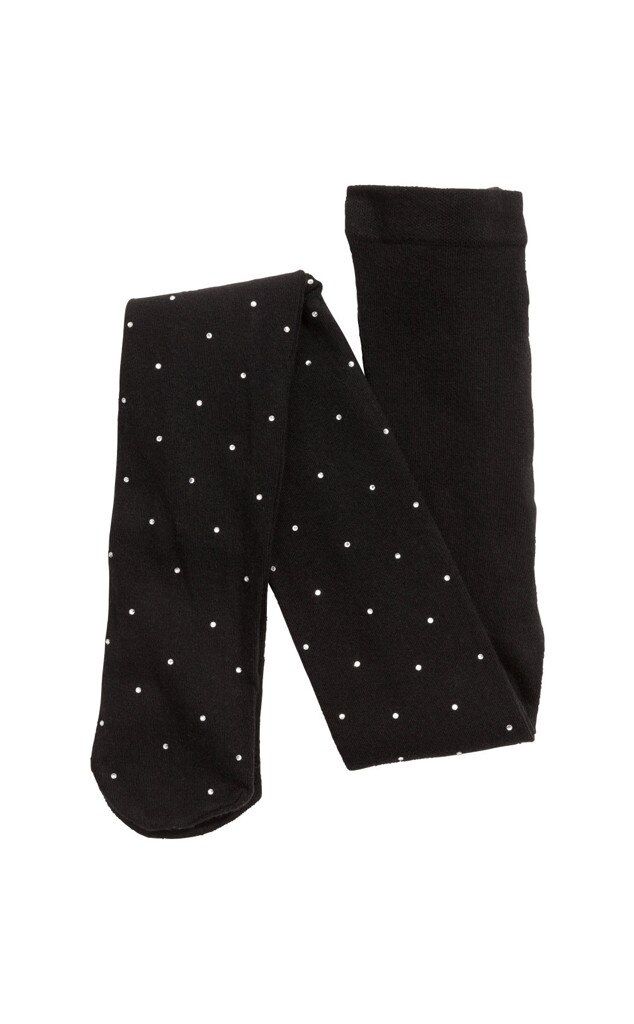 Sock Power
When in doubt, a pair of fancy socks can make all the difference. "I'm really obsessed with embellished socks right now. We just found some at H&M with crystals on them, so I think people are catching on to it. Kendall [Jenner] wearing a sock at Cannes film festival with a heel was super cool."
Rhinestone Tights, $ 12.99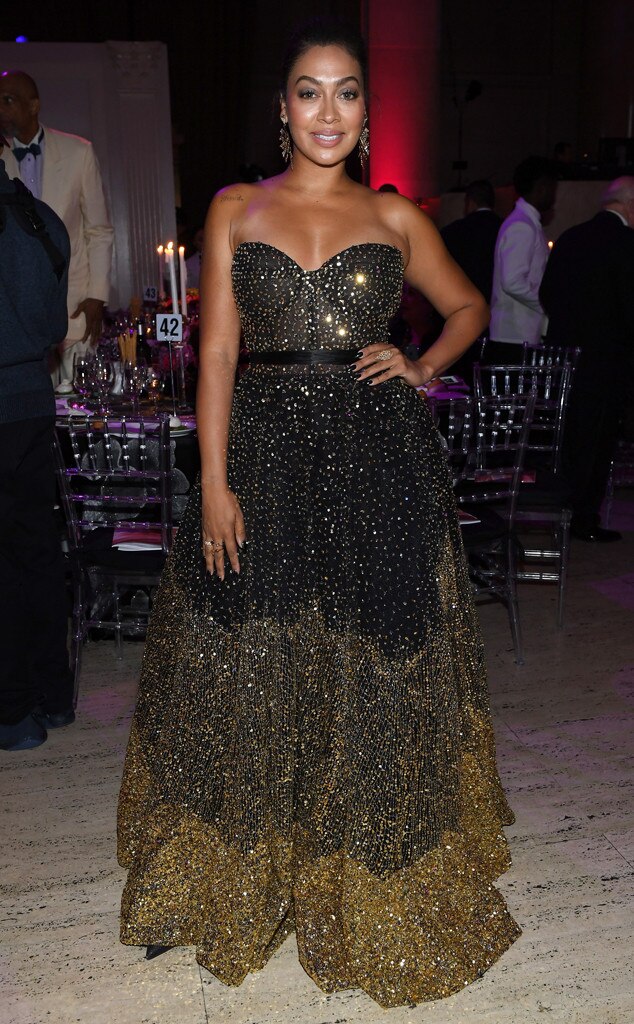 Dimitrios Kambouris/Getty Images
Take a Risk
"There's nothing wrong about sticking to what you know looks good on you," explained the pro, when asked about styling for different body types. For client La La Anthony, the stylist typically dresses the actress in body-hugging silhouettes because a) it flatters her body and b) Lala feels most confident in them. However, don't be afraid to take a chance now and then. The stylist recently put Lala in an A-line ball gown, and the results were stunning.