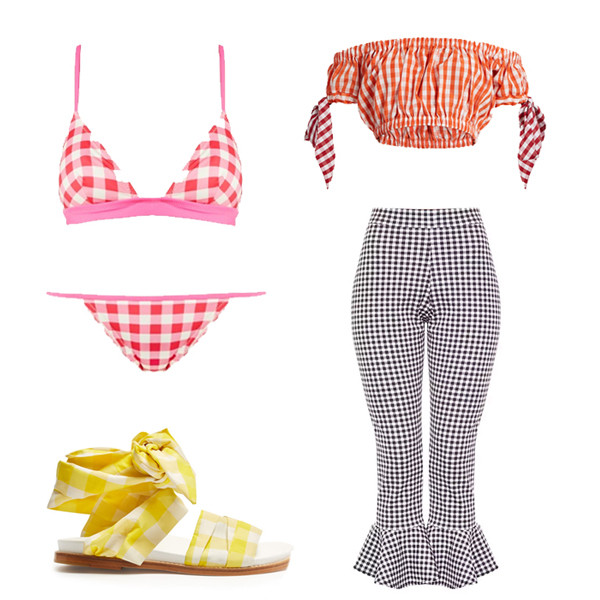 Summer is in full swing and the only thing you're in need of is a new casual statement piece that makes you look more together than you feel (#goals).
What you really need, though, is not just any wardrobe addition, but one that screams summertime. You can go the denim route, or wear as many floral prints as your little heart desires, but if you really want to give your look a classy twist, go for a gingham print. 
But don't think you're restricted to Sunday's best attire when it comes to the traditional pattern. Gingham is literally everywhere these days. From maxi dresses to lace-up sandals to bikinis—the sweet pattern is practically the unofficial trend of the season.
So however you want to sport it, there's a gingham look out there for everyone.
You'll be wearing it all season-long.