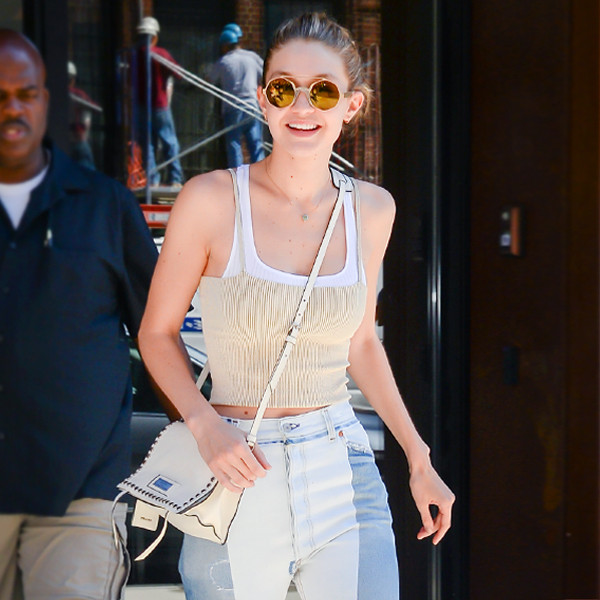 1. Keep It Fitted
This might be the most important of all the "rules"—especially when it comes to the tank underneath. Two loose-fitting tops, one over the other is a completely different look altogether. One that comes across as sloppy and disheveled. It won't have the same effect. Keep everything tight and fitted, so there's definition and the statement isn't easily overlooked.
2. Give the People Versatility
Notice how Gigi played around with strap thickness and tank style. The white underneath top is a racerback with moderately thick straps while the one over top is a square cut with super thin straps. Attention to details like these are imperative if you want to pull this look off.
Make new statements this summer.