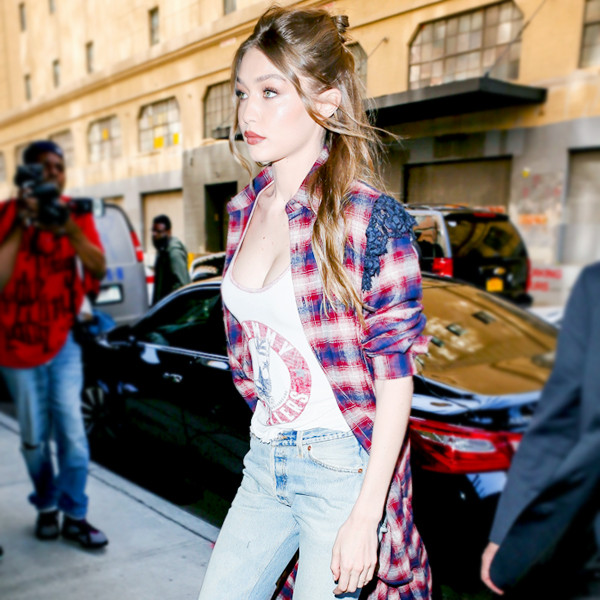 Gigi Hadid's jorts are making "fetch" happen.
Remember in Mean Girls when Gretchen Wieners is incessantly trying to make something of a word no one else wants to use? Well, Gigi's basically doing the same thing with this denim trend (that was once deemed "ugly"). 
In her Tommy Hilfiger tank, long plaid shirt and $ 120 Tony Bianco boots, she's making Bermuda-style jean shorts happen—along with the help of another famous face. If the cut looks familiar, it's probably because you saw Khloe Kardashiansporting them on her Instagram account. She actually designed a pair for her new denim line Good American (seen here onKourtney Kardashian)—dare we deem this the short to wear this spring/summer?
If you're willing and/or wanting to give them a shot, a casual look is your best option. Stick to classic T-shirts or tanks with sneakers, and then if you're wanting to dress it up a bit throw on a cute pair of heels and a simple shirt or blouse.
Check out the low, mid and high-cost options below!
IG yourself in a pair and tag @stylecollective! Can't wait to see how you've styled them.