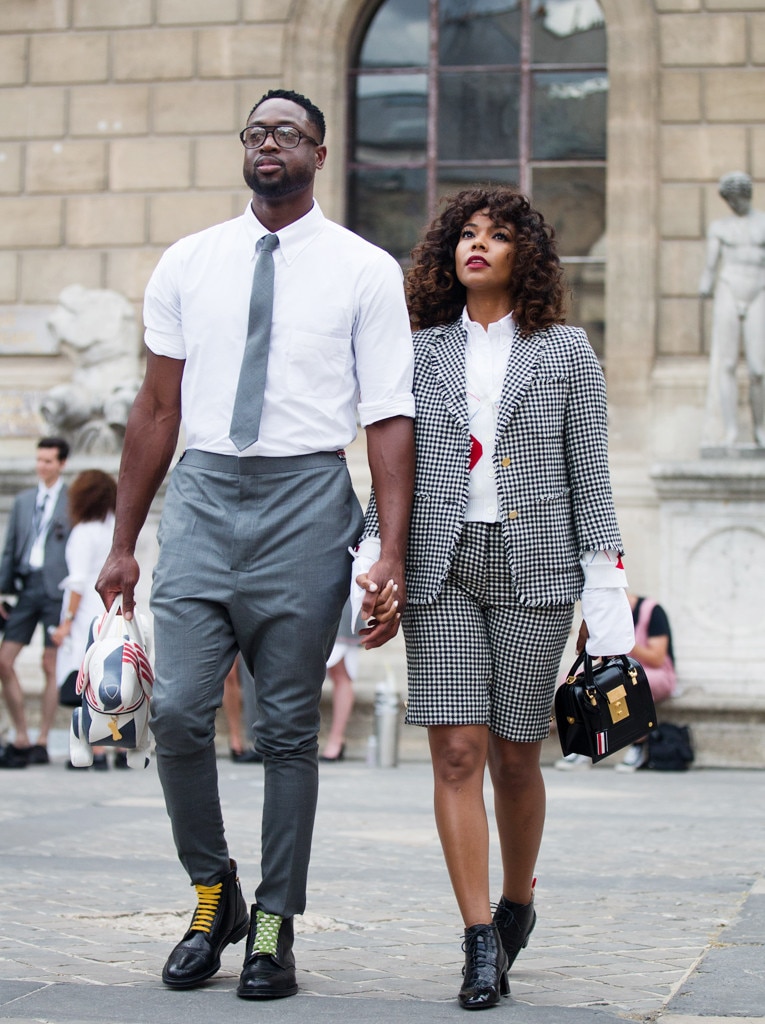 Melodie Jeng/Getty Images
Look up #couplegoals in the dictionary and you'll find a picture of these two.
Gabrielle Union and hubs/Chicago Bulls guard Dwyane Wade stepped out for Men's Fashion Week in Paris, and, truly, the world went crazy. For many reasons, but mostly because they looked absolutely incredible.
With the help of Gabrielle's stylist, Thomas Christos, and Dwyane's stylist, Calyann Barnett, the pair crushed the street style game and there are six key lessons each and every one of us can learn from their sartorial wardrobes. 
In coordinated Valentino, Rick Owens, Off-White and Balmain ensembles the #WadeWorldTour (their favorite hashtag) doesn't look like it's stopping any time soon. 
So keep scrolling for their fashion tips (and don't forget to take notes).