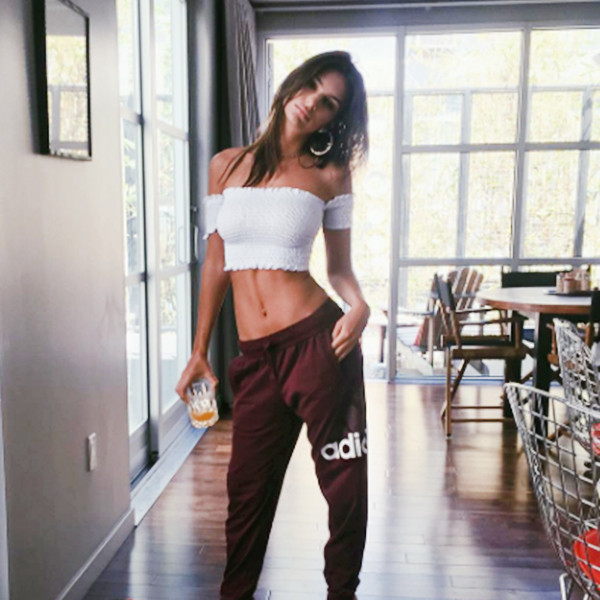 Big news: Emily Ratajkowski 'grammed herself in something other than a swimsuit. Bigger news: The top she's wearing is $ 17—and still in stock.
That's right, folks! EmRata's adorable, smocked, off-the-shoulder A'GACI crop top is only $ 16.90 and still available to buy…so, really, what are you waiting for?
Though summer is almost over (who else is excited for all those swimsuit sales?), it's never too late to rock a shirt like this. While it's still hot, an easy outfit choice would be sandals and jean shorts, but when that fall weather hits—and it will—don't be afraid to pair the top with high-waisted pants or throw it over a solid-colored tee. Top off the look with ankle boots or thin-strapped heels and you've bought yourself some longevity with this particular piece.
Thinking that specific style isn't quite for you? Check out the below crop tops that'll have the same effect on your wardrobe.
They pretty much go with anything.
And can be worn any season.