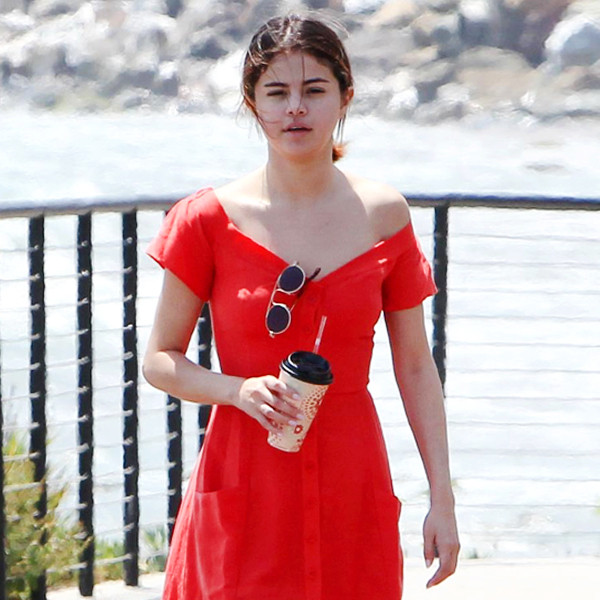 When it comes to chic shoes, flip-flops are most certainly at the bottom of that food chain. (Which is why Selena Gomez's decision to pair her red, off-the-shoulder Reformation dress with them was so, well, unexpected.)
But let's really consider them as a closet staple for a second. Right now, you probably save them for rare-ish occasions like walks on the beach, hanging poolside or wearing them around the house (you know, when no one's around). We wear them for convenience—they're not only insanely easy to slip on and off, they're also easy to clean therefore there's no stress about getting them dirty—so why wouldn't we consider wearing them more often?
Selena brings up a good point.
If you're intrigued to give the look a try (and wear the shoe out in public on a non-vacation day), be sure to keep yours minimal like the singer's. Look for thin straps, simple designs and if you're not wanting to draw any attention to them, the closer to your skin color, the better.
So, again, we ask you: Did Selena just make flip-flops chic? The answer is yes.
The best part? They're insanely affordable.