Entertainment
Published on May 8th, 2017 | by
0
Chrissy Metz Joins the Latex Dress Club at the 2017 MTV Movie & TV Awards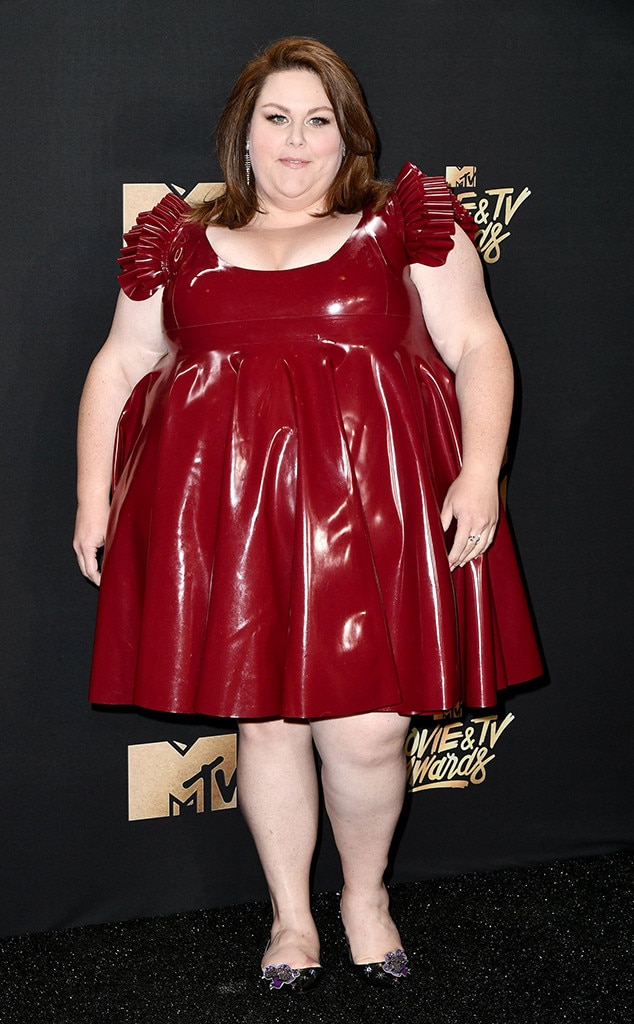 Rob Latour/REX/Shutterstock
Chrissy Metz has officially joined the latex club.
The This Is Us actress is the latest star to rock the rubbery looking material on the 2017 MTV Movie and TV Awards red carpet, proving you don't have to a superhero or wait 'til Halloween to wear plastic.
While we typically see PVC or latex-looking material with more body-hugging pieces, Chrissy wore a dark red, baby-doll dress with pleated cap sleeves and an A-line silhouette. She paired the unexpected frock with black flats and minimal jewelry.
Now, this look could've gone a few different ways: If a softer fabric was used, like satin or cotton, the dress could've looked too juvenile and dainty. Using an industrial material gives it an inherent edge. The darker hue, too, also matures the overall look.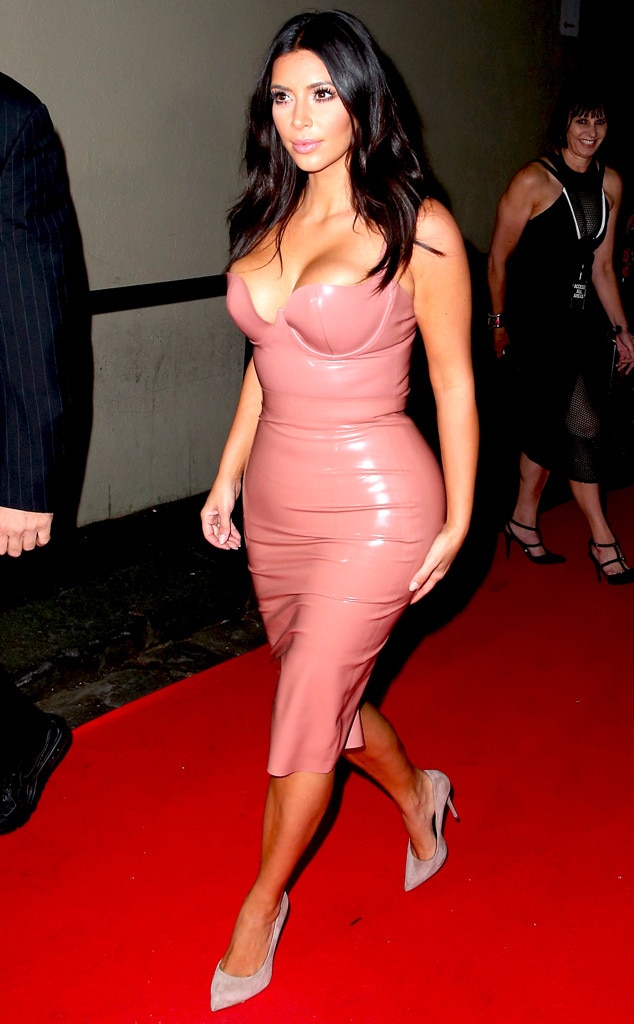 Scott Barbour/Getty Images
We've all seen the latex look before—on Kim Kardashian, Miley Cyrus, Nicki Minaj, the list goes on—and it's typically worn with a simple function, to enhance curves. But the macro and micro-pleats on Chrissy's dress give it a more high-fashion feel. The dimension and design details elevate and capture the eye's attention.
Finally, it's a bold choice. You go, Chrissy, for choosing something different. It's the MTV Movie and TV Awards, after all—you're suppose to wear something unexpected or even kind of crazy. Have doubts about wearing latex or PVC? The actress proves confidence (and perhaps a lot of baby powder) is key.
E! Online (US) – Fashion Police