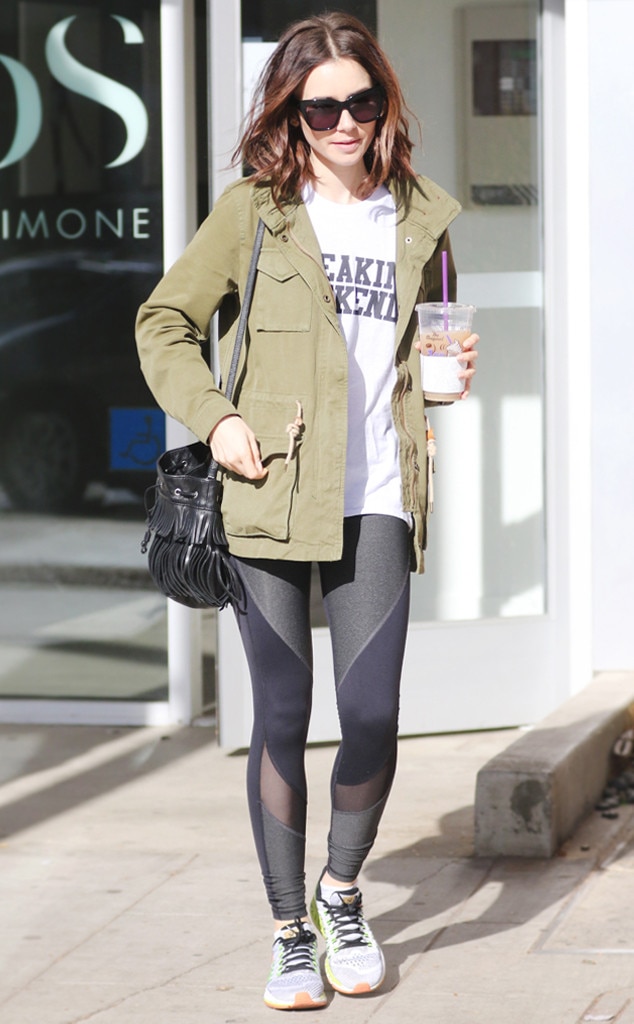 LA Photo Lab / Splash News
Black Friday shopping? You're far too comfortable sitting on the couch to brave that chaos. Cyber Monday?  Those sales aren't coming fast enough. Not to mention, you have too much to do to online shop come the workweek.
Luckily, you don't have wait to shop like a celebrity on a budget. We like our deals in real time, so we rounded up the best under-$ 100 clothing, accessories and footwear—tried, tested and photographed on our favorite stars.
What does Lily Collins wear to grab a quick coffee?
Surprisingly, not your break-the-bank, designer atheleisure we often see on Hollywood starlets. No, the Rules Don't Apply actress was recently spotted around LA wearing Express Color Block Mesh Inset EXP Core Legging (typically $ 69.90, now $ 34.95 for a limited time). See…celebs—they are just like us.
What about Gigi Hadid's black Ace Atelier x People Footwear slides? Yes, you two can be on it "together" with matching shoes for less than a Benjamin.