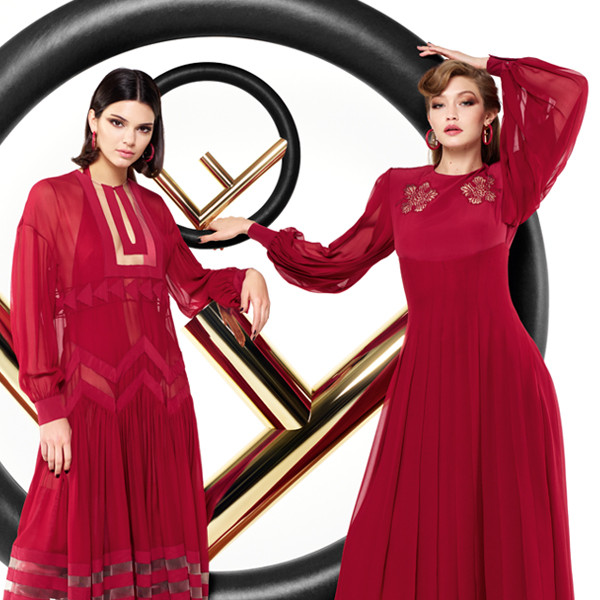 Best friends that slay together, stay together. (That's how the saying goes, right?)
Kendall Jenner and Gigi Hadid (the two halves that make up KenGi) have joined forces in the name of Fendi's fall/winter 2017-18 ad campaign—shot by the one, the only Karl Lagerfeld. 
"I took inspiration from the new logo of the Maison, that, for me, is like an "F en Folie," said Karl. "Because of its crazy and unexpected upside-down position. I chose to play with exaggerated-scale versions of this logo and with the main colors of the collection, a mix of certain blues, camel and obviously red."
The models are pictured in strong, confident poses with a juxtaposing, playful backdrop of Fendi's new, modern logo in varying sizes.
The last time (and first time) we saw the power BFFs share a campaign's spotlight was for the drop of H&M x Balmain—a coveted collection by the fast-fashion retailer, one which fellow supermodel Jourdan Dunn was also a part of.
So, clearly, they're not new at the whole working alongside each other thing, but these Karl-shot pics of the two aren't like anything you've seen before. Come the August 2017 issues of magazines worldwide, these spreads will consume many pages. But for now, you'll just have to get your sneak peek below!
BRB, making note to invest in all the maxi dresses this fall.