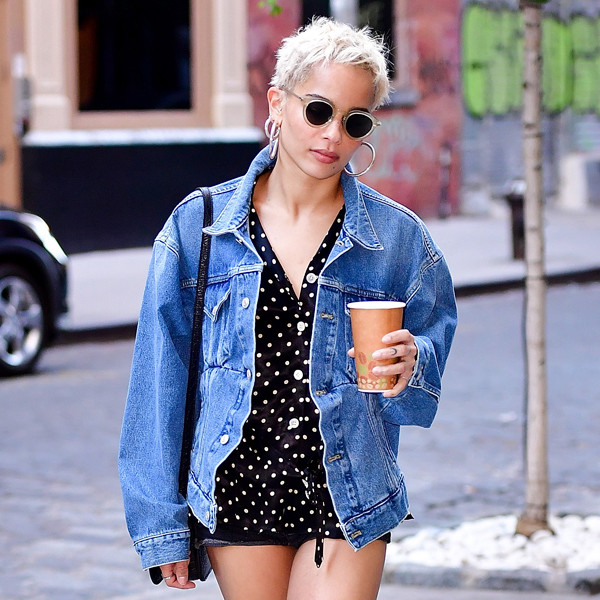 This week, style stars are serving up effortlessly cool looks.
Ultimate cool girl Zoë Kravitz is giving us major Friday vibes with her shades on and coffee in tow. We can't help but think this fun print and denim combo would make heading into the office that much easier—try it out next week (just maybe with longer bottoms).
And whileBella Hadid's streetwear includes a killer pair of black short-shorts, her sister Gigi Hadid put her own twist on the classic Daisy Duke look (spoiler alert: it involves detachable denim and an unexpected way to wear lace-up heels).
On top of all that? We also caught up with Kim Kardashian (donning the ultimate power suit), which should convince you missing out on this week's best looks is not an option.
So keep scrolling!
(Especially Zoey's all-velvet look. Swoon.)