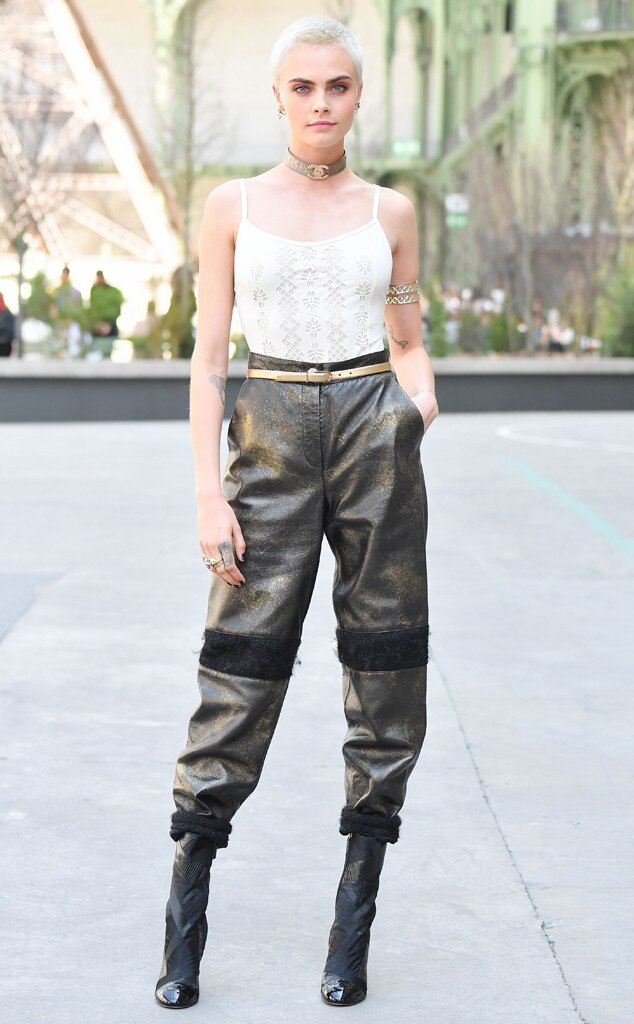 Stephane Cardinale – Corbis/Corbis via Getty Images)
Style stars are living their best life in Paris, and we're loving every second of it.
Shout-out to Cara Delevingne who's redefining cool-girl standards pretty much every time she steps out. In this all-Chanel outfit of a white tank, baggy leather cargos and pointed-toe sock boots, she's edgy, yet glamorous. To note: Check out the Spice Girls-esque armband the model's rocking—just another reason to love this look.
Then there's Karlie Kloss who shed her "safe" style to embrace a more sultry wardrobe (here's all the proof you need). You don't want to miss that mustard-yellow Dior gown she wore with clunky combat boots.
And just in case you're not already completely in love with Jennifer Lawrence, the actress served up some major Western vibes in Dior couture. (Did we mention the part where she wore knee-high sneakers?)
So keep scrolling for every epic style moment that happened this week!
Now, excuse us while we go buy ourselves a pair of calf-length Converse.
Thank for the style hint, J.Law!