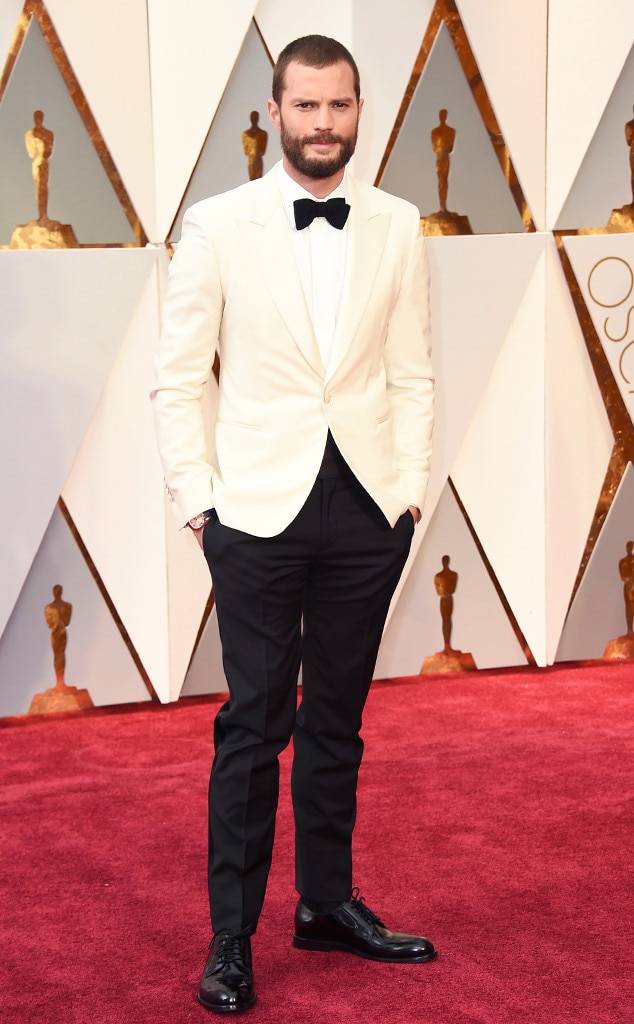 Jordan Strauss/Invision/AP
Now that you know who the best dressed women are, it's time to highlight the men. 
Hats off to these famous faces, who've managed to navigate the sartorial minefield (read: any awards season red carpet) with style to spare! We say that because, as a guy, it's always easy to go the route of your typical black three-piece tux. So when an actor wears something even remotely different, (like Jamie Dornan's two-toned suit) they should be commended.
And thus the purpose of this list was born.
For the full list of best dressed women, click here.
And if you're curious who made the worst dressed list, click here.
Watch The Oscars® Live at 7p.m. ET/4p.m. PT on ABC, and join the conversation at Oscar.com and #Oscars. For complete Oscars coverage, tune in to E! News at 7 p.m. and Fashion Police at 8 p.m. on Monday, Feb. 27.