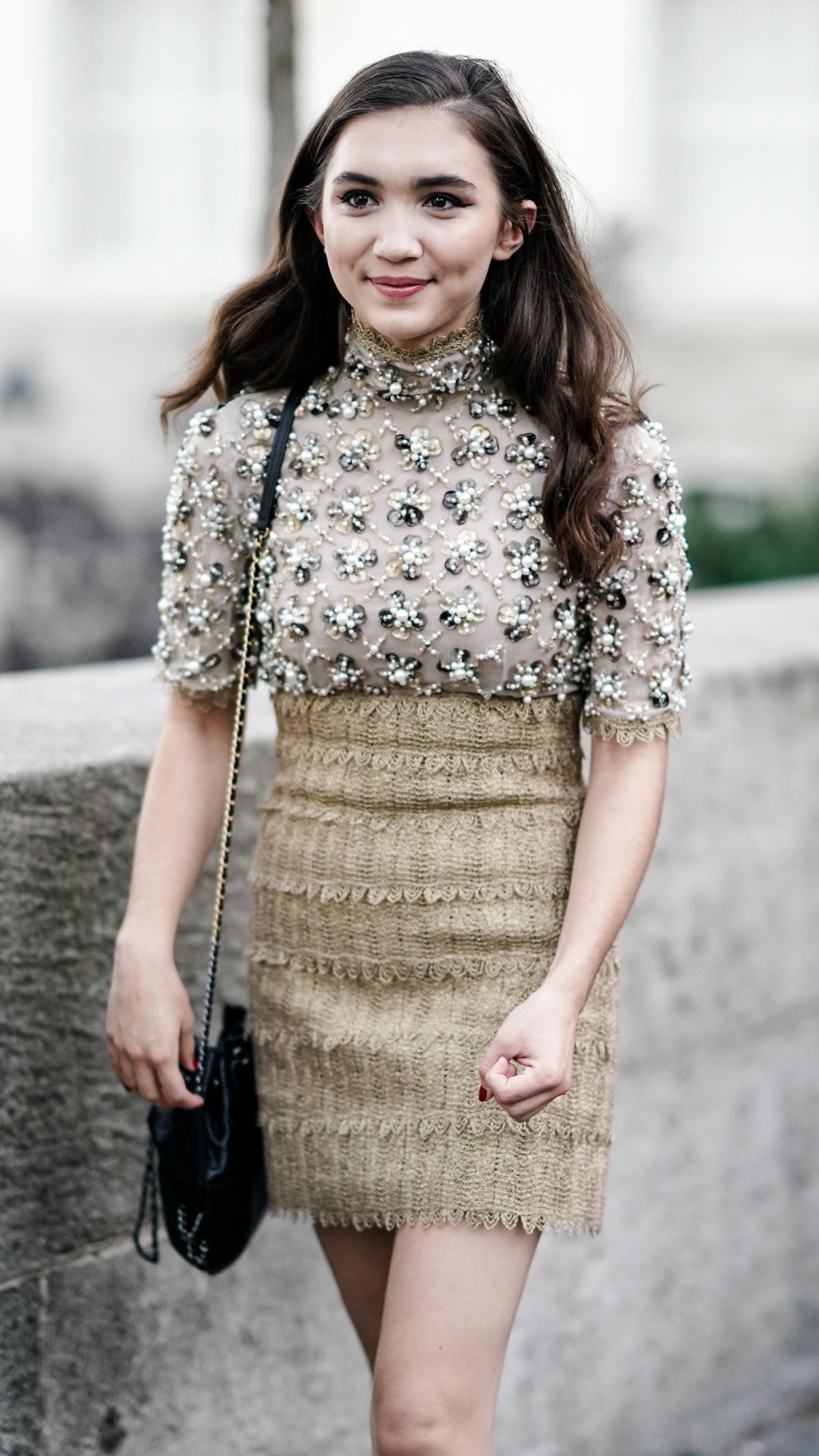 Edward Berthelot/Getty Images
Wise fashion choices are coming from young stars.
A celebrity pedigree breeds good fashion habits, especially when your parents or siblings are red carpet legends. Gen-Z celebs (post-millennials born from the mid '90s to early 2000s), like Kaia Gerber, have big shoes to fill on the carpet. Yet, despite the pressure that comes with being closely tied to style heavy hitters, their clothes are so distinctive that their style identities have become independent of their predecessors.
On the other hand, stars sitting on the fence between the millennial and Gen-Z age gap, like Zendaya (who won the Style Star Award at the 3rd Annual InStyle Awards) and Elle Fanning, are creating their own fashion reputation, based on a desire to standout.
Whether newcomer or incumbent, Gen-Z stars have taken over the fashion world with chic looks that are still age appropriate. Whether it's the catwalk or on social media, you can't help but tune in no matter what generation you belong to.
Keep scrolling to get acquainted with the leading ladies of Gen Z! They're sure to be It girls for many years to come.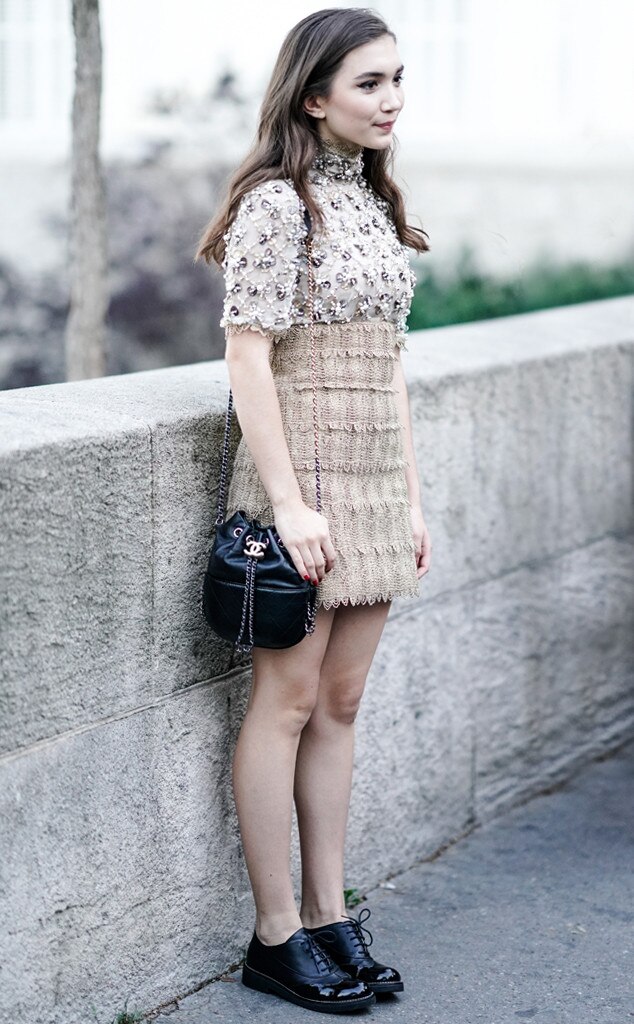 Edward Berthelot/Getty Images
Rowan Blanchard
The Girl Meets World star is only 16 years old, but her involvement in the fashion industry—attending fashion shows and designer dinners dressed in Chanel, Christopher Kane and Preen—is the stuff of a well-seasoned fashion icon. Her outfits, courtesy of stylist Chris Horan are worthy of a double, even a triple take. Expect fresh takes on tweed, rainbow eye shadow straight off the Chanel runway or edgy accessories like jet-black oxfords paired with a delicate, girly skirt. That forward-thinking attitude does not stop at her wardrobe—the actress is also an activist who speaks on sustainability and sexuality rights.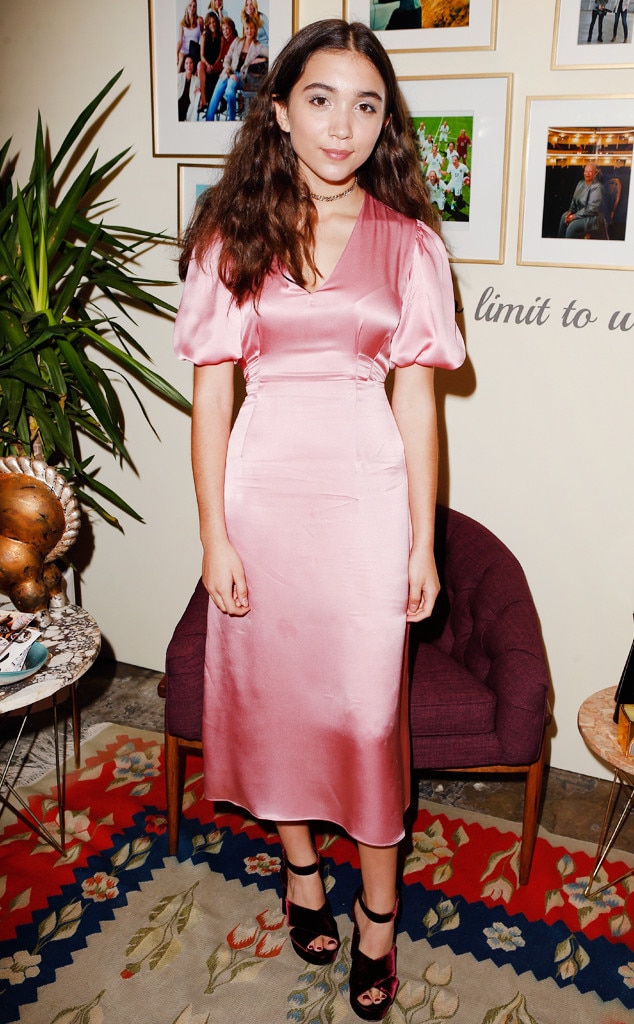 Jeff Vespa/Getty Images
Bohemian Beauty
Blanchard gave off a romantically bohemian vibe in a pink, ankle-length garment at the Glamour Women Of The Year event in 2016. She finished the look with burgundy velvet heels and a choker.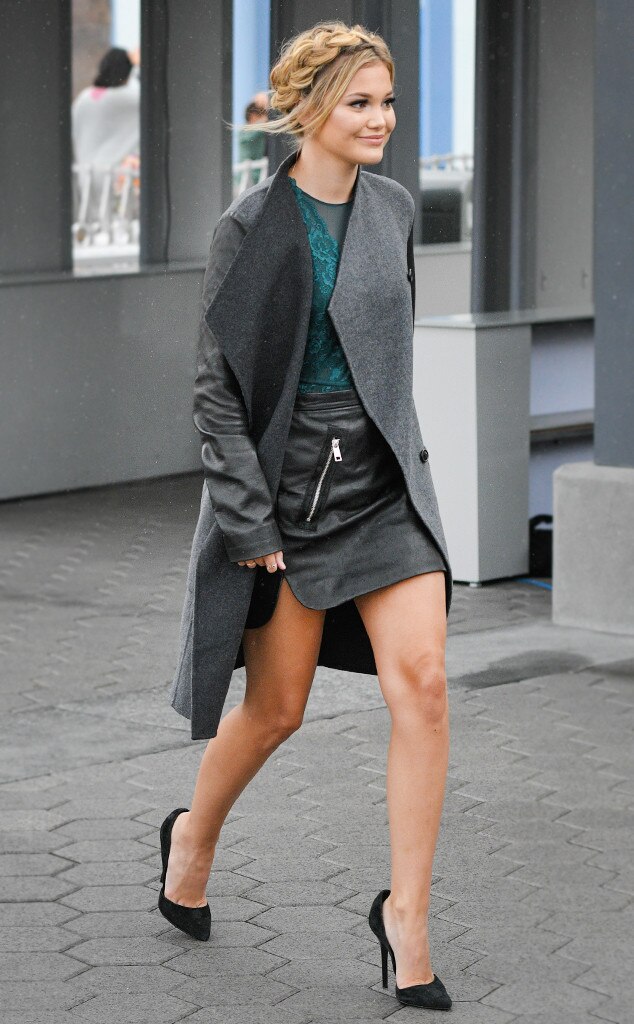 Noel Vasquez/Getty Images
Olivia Holt
The actress and singer has "Had us @ Hello" with everything she's worn on and off the red carpet. You can expect nothing but edgy-yet-wearable ensembles via her stylist Joseph Cassell, who has also dressed Taylor Swift. Her outfit portfolio includes leather or colorful A-line skirts polished with high buns and pointed pumps.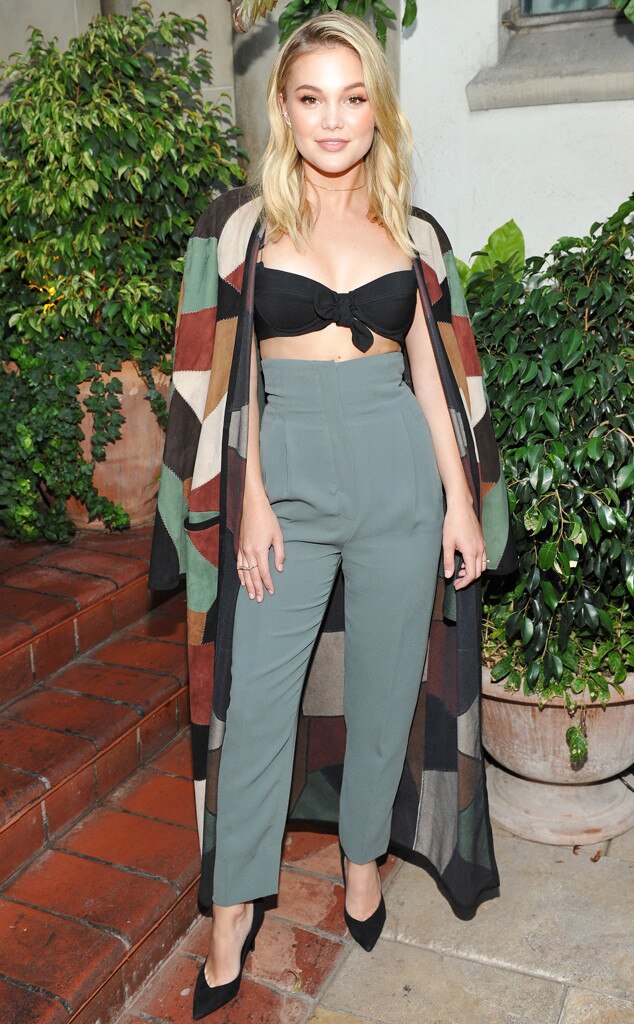 Donato Sardella/Getty Images
Business and Casual
Holt's Max Mara ensemble at the Chateau Marmont was business below the waist with greenish gray pants and pumps and party above with a bandeau top and fun suede shawl. Pro tip: Well-tailored trousers are not just for the workplace.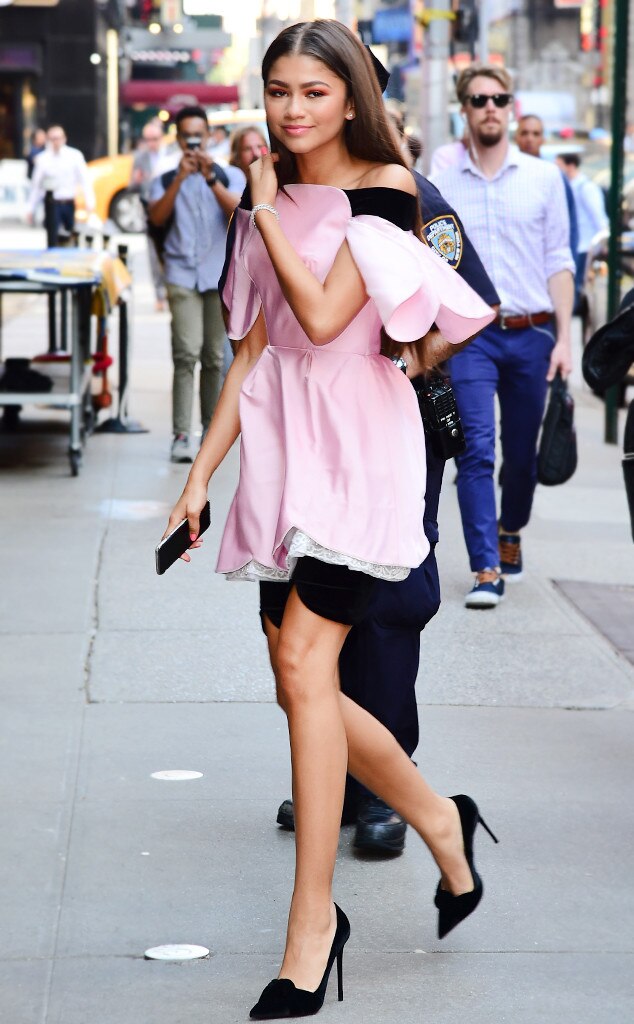 Raymond Hall/GC Images
Zendaya
It's no surprise that the Disney-turned-silver-screen star can modify traditional looks in ways that we'd never think of: like wearing a Dolce & Gabbana parrot ballgown with an afro and red lip, or sporting a sparkly pink suit with an ultra curly 'do. The actress also has her own clothing line, "Daya By Zendaya," so that the rest of the world can tap into that fountain of fashion youth that she clearly keeps drinking from and stylist Law Roach keeps on supplying.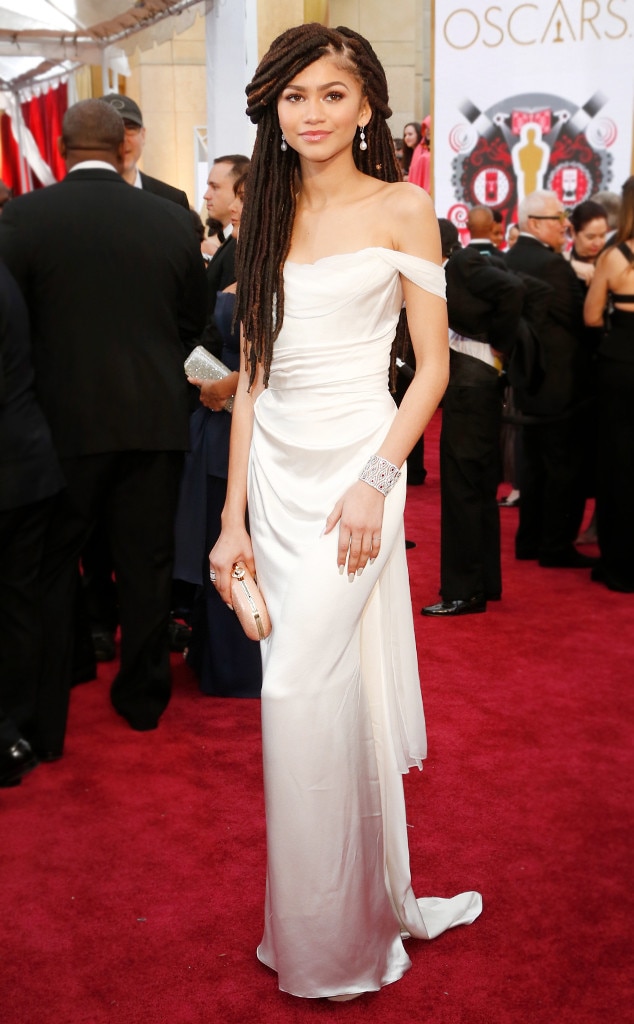 Jeff Vespa/WireImage
Old and New Hollywood
Zendaya wore this sultry, silk off-the-shoulder gown so well that your reference for this classic look may no longer be from the '30s. Wearing the sophisticated dress with dreads in a half up, half down style was an unexpected-but-fresh move.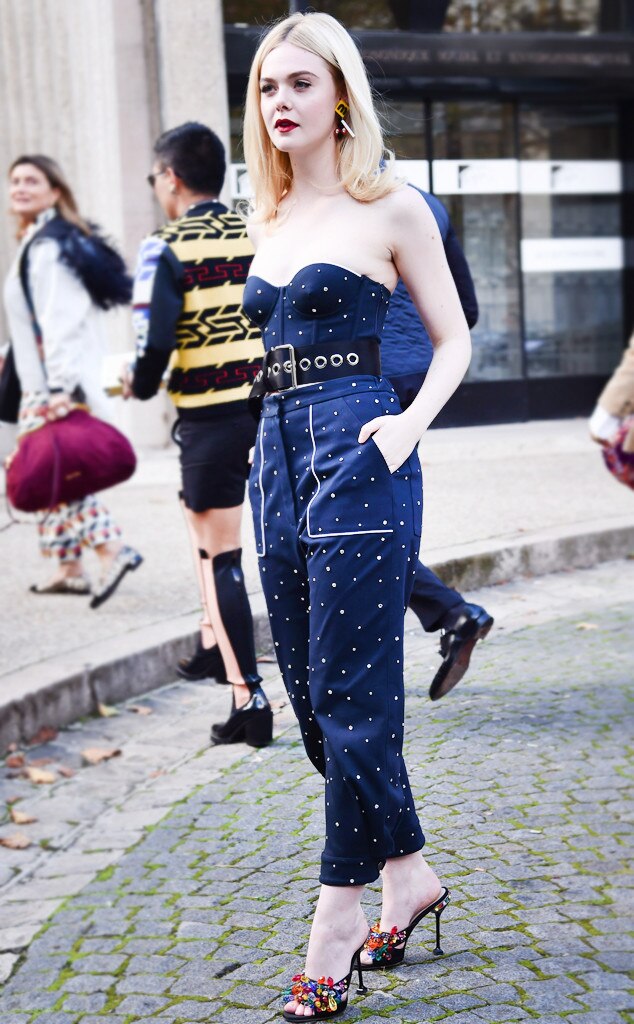 Jacopo Raule/GC Images
Elle Fanning
Are you at all "beguiled" by Fanning making this list? Nicole Kidman and Kirsten Dunst's co-star's entire wardrobe is a couture catalog—from well-tailored, studded jumpsuits with funky rainbow heels to floral-encrusted ball gowns that we thought were only things of storybooks. We can thank her stylist, Samantha McMillen, for the wardrobe eye candy.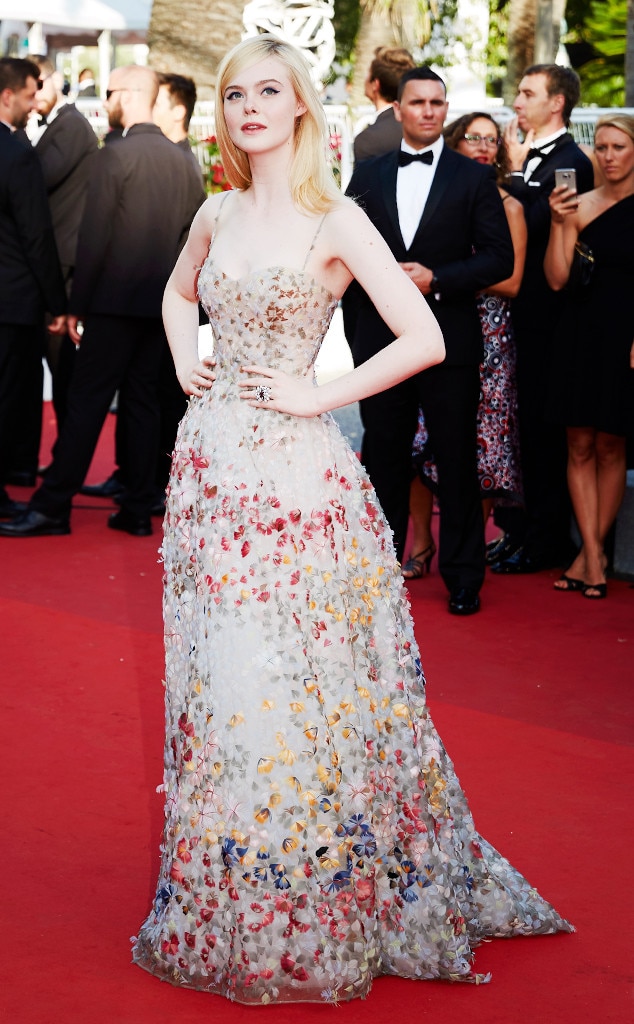 Kristina Nikishina/Epsilon/Getty Images
A Fanning Fairytale
The Maleficent starlet looked like a dream in this flower-adorned gown befitting of a princess.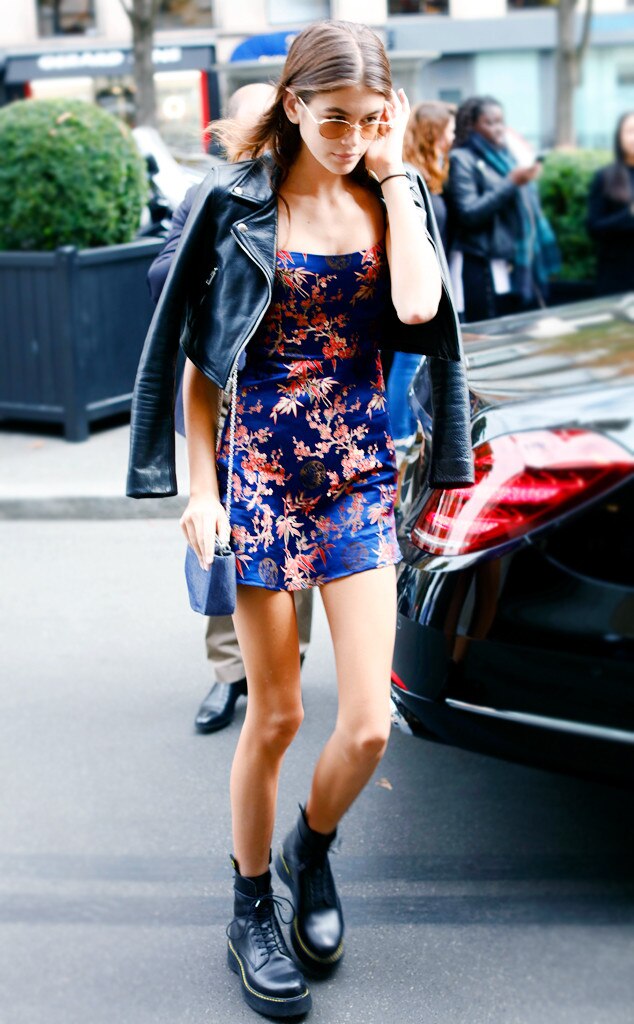 Mehdi Taamallah/NurPhoto via Getty Images
Kaia Gerber
She may be the daughter of a supermodel, but Kaia didn't just inherit her style status; she earned it—taking the high fashion runways of Calvin Klein, Moschino and even Chanel by storm last fashion month. Her finesse for fashion carries over off the runway as well, thanks to her stylist, Monica Rose. You can always expect innovative, model-off-duty looks like a delicate summer dress roughed up by Dr. Martens or high-waist jeans with a glamorous fur coat.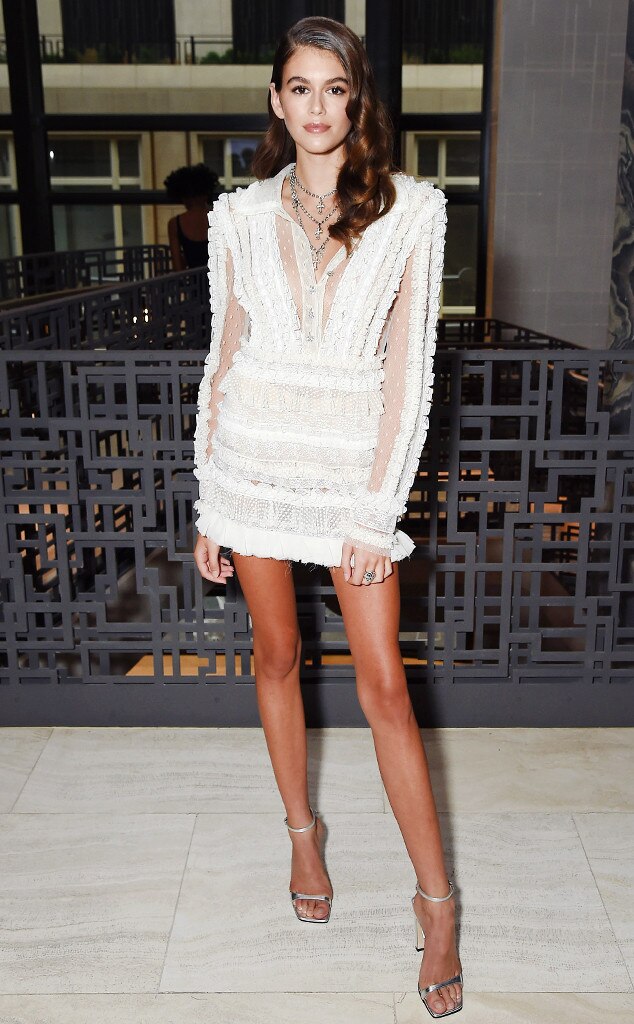 Nicholas Hunt/Getty Images
A Vision in White
The high-fashion model is a white wonder at the Daily Front Row's Fashion Media Awards at the Four Seasons Hotel New York. The Gerber daughter knows that the key to wearing a ruffly long-sleeve number like this one is to pair it with simple, strapped sandals that give the ensemble a more delicate aura.
Let us know in the comments below which Gen-Z starlet is on your fashion radar!