New year, new you.
To prep for future resolutions, let's take look back at the biggest celebrity fitness trends. Year after year, new exercise programs are introduced to the health-and-wellness world, but only a select few become a movement. While tried-and-tested methods, like SoulCycle, have become more of a staple than a trend, this year's celeb-approved body sculpting techniques are a blend of old favorites and emerging workout routines.
We've rounded up the best celeb-approved fitness trends, from Bella Hadid's boxing routine to Kendall Jenner and Selena Gomez's energizing shot of ginger.
Scroll down to find out if your favorite workout made the list!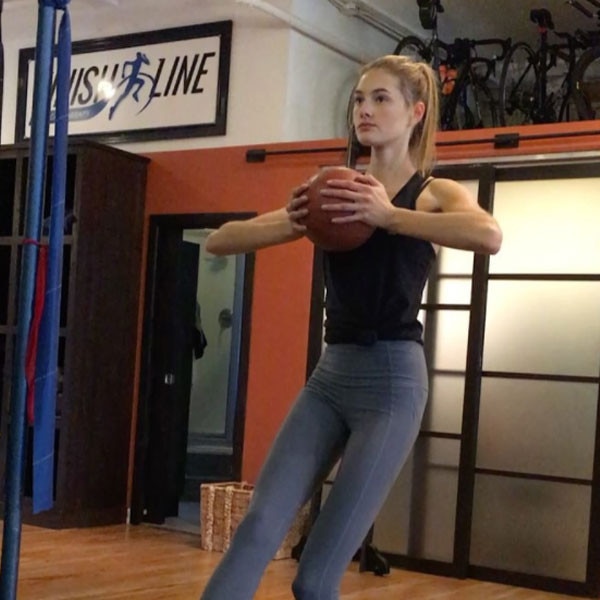 Personal Training with Justin Gelband
Justin Gelband is basically the Victoria's Secret Angel whisperer when it comes to whipping supermodels into top shape. Each routine is customized to the client and uses a mix of Pilates, boxing and resistance training to keep the girls runway ready.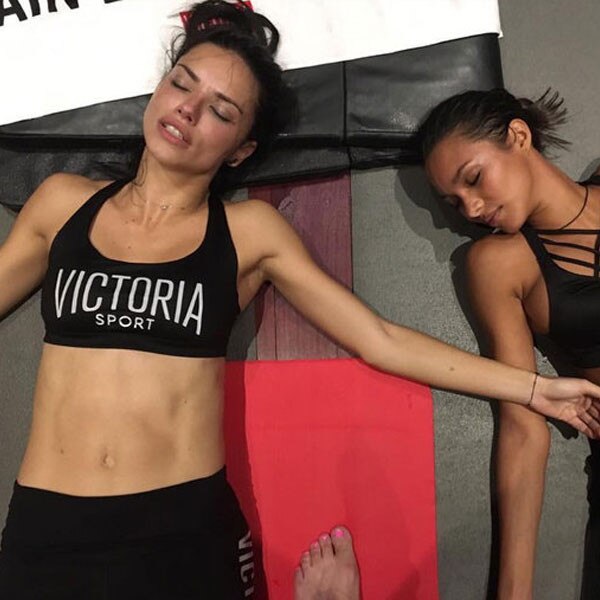 Group Training
PureBarre, The DogPound, Orangetheory, CrossFit—all popular forms of group training that have thrived and will continue to sustain in the upcoming years. Still think these are all just trends? Jessica Alba has credited her abs to CrossFit since 2012.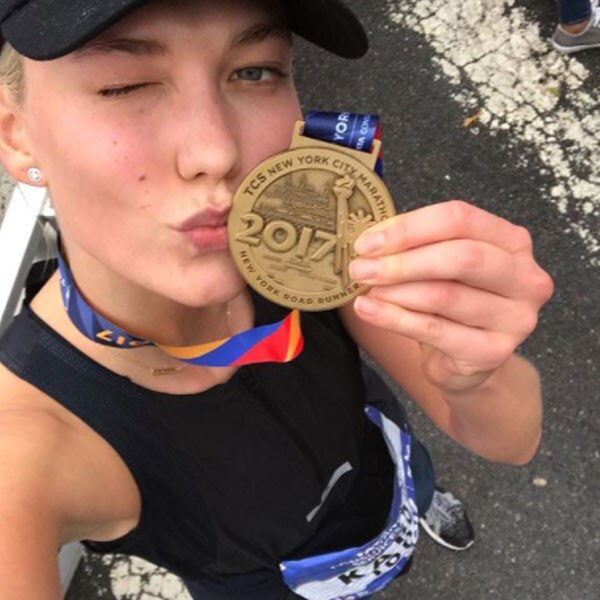 Full Marathons
Leave it to supermodel and former Victoria's Secret angel Karlie Kloss to make 2017 the year of marathons. The avid runner said she grew up hating running and told Runner's World, "Running a marathon is something I never dreamed I would do." The Kode with Klossy founder, however, managed to finish the New City Marathon, which spans a whopping 26 miles.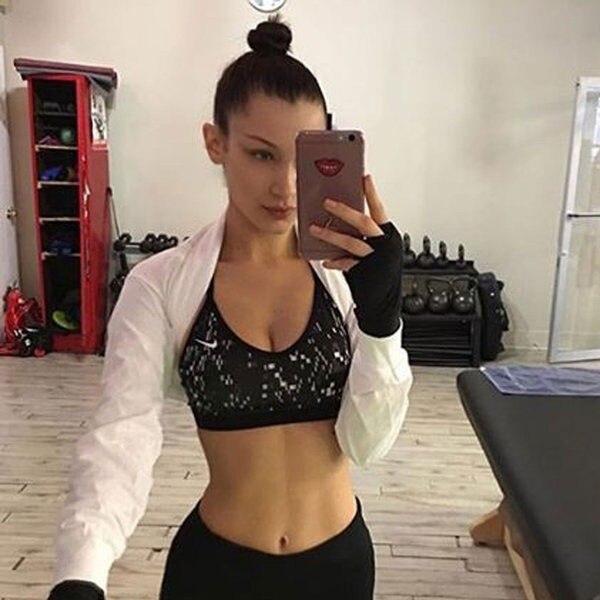 Boxing
The boxing craze among celebrities is real. Mandy Moorecredits the workout as the source to release unwanted anger and weight. Bella and Gigi Hadid, along with a slew of models, also go to Gotham Gym in NYC to learn boxing fundamentals like proper footwork, punching technique and defense. In case you don't have moolah for personal training, The Boxx Method, which is a series of 30-minute videos of choreographed sequences, lets you do an entire routine at home. The workout interchanges between high-intensity intervals and shadow-boxing rounds.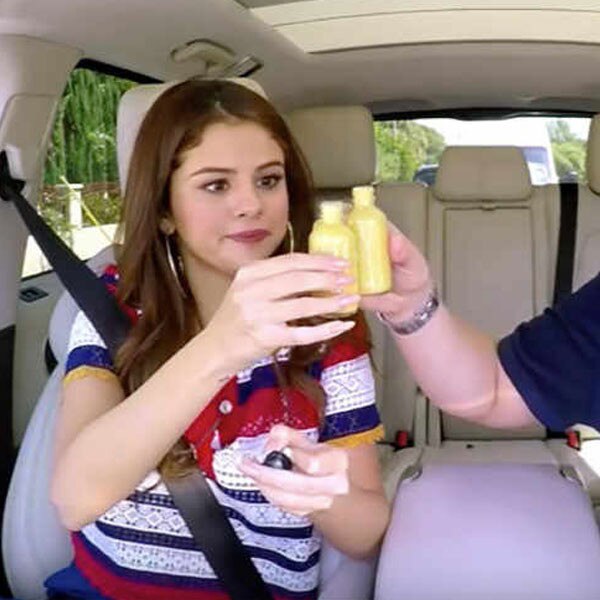 Shots of Ginger
Selena Gomez revealed on Carpool Karaoke with James Corden that she starts every morning with a shot of ginger. While the host cringed through the drink, ginger has a popular fan base in Hollywood for its anti-inflammatory and cancer-preventing properties. Not to mention, Kendall Jenner told W Magazine this year that her current exercise obsession at the moment is hot yoga—and her drink of choice is "some kind of juice with ginger."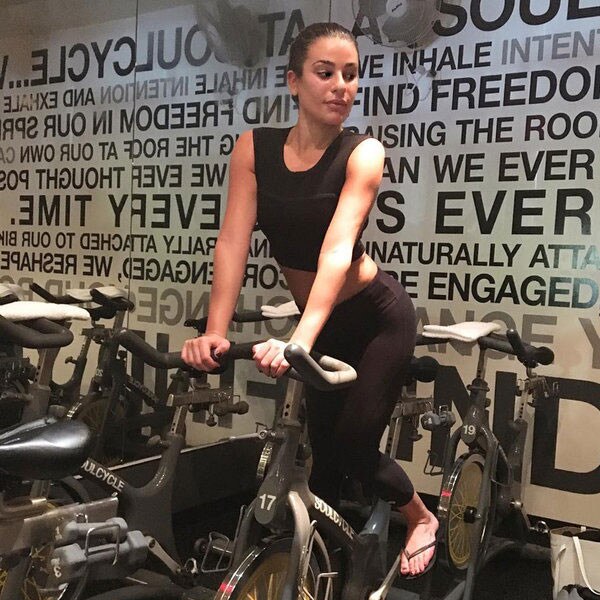 Cycling
Whether you SoulCycle or Flywheel, cycling is yours and so many celebrities go-to work out to burn calories quickly. Lea Michele admits she's a total SoulCycle addict—just check out her Instagram posts for proof.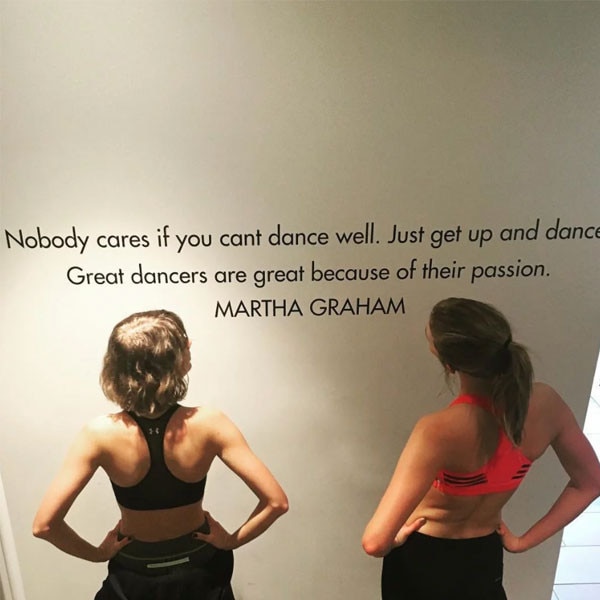 Body by Simone
Body by Simone, which is based in Los Angeles and New York or through a video you can try at home, incorporates strengthening and toning. Everyone from Lily Collins and Lea Michele to Taylor Swift has been spotted trying the workout.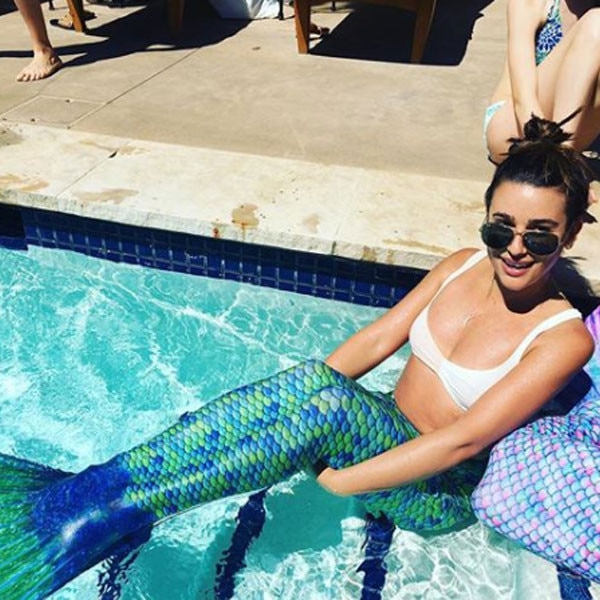 Mermaid Fitness
OK, so if we had to pick something to go viral for 2018, it would mermaid fitness. The fitness class, "similar to swimming and certain styles of yoga and pilates," according to The Mermaid Workout is core-tightening and full of cardio.
Did we miss any celeb fitness trends?