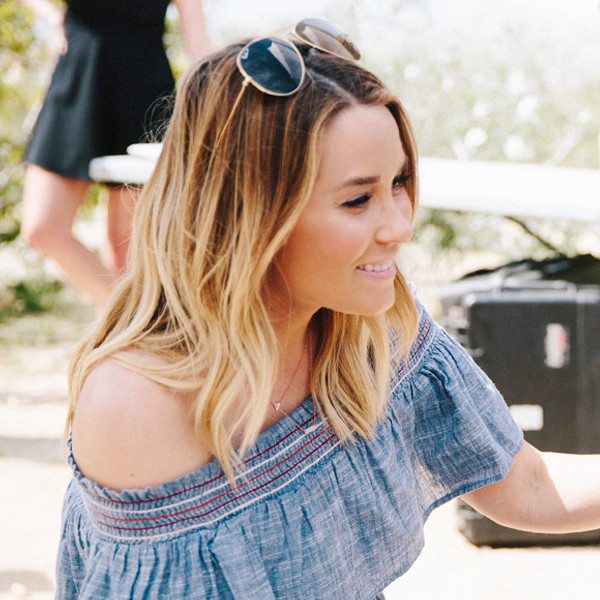 Lauren Conrad has gone from teen TV star to a fashion mogul.
They say those who can't do, teach. Well, the expectant mother couldn't model for her latest fashion campaign, so she taught someone else you probably wouldn't expect. In anticipation of her latest launch, the mom-to-be hired one of her biggest fans to fill her shoes as the face of the brand: Ohio-based beauty and style blogger Kayla Watters is a member of Kohl's Yes2U Loyalty program, and has been shopping at the store for years.
"Kayla's style is very much aligned with the LC brand," Lauren told E! News. "She's very feminine and chic, so we felt that she represented our customer.
Expect Lauren's ultra-feminine style to shine in her new collection: There's lace, off-shoulder silhouettes and A-line skirts. Her fashion taste is the epitome of "pretty." And her latest collection, "The LC Festival Collection," available at Kohl's and Kohls.com on Monday, May 1, is no different.
For the May collection, Lauren was inspired by festival season. With mustard yellows and rusty reds, the clothing has a desert vibe. Denim and girly silhouettes combine for a Western feel that's still true to the Cali girl's style. 
Want a sneak peak? Watch the video above!