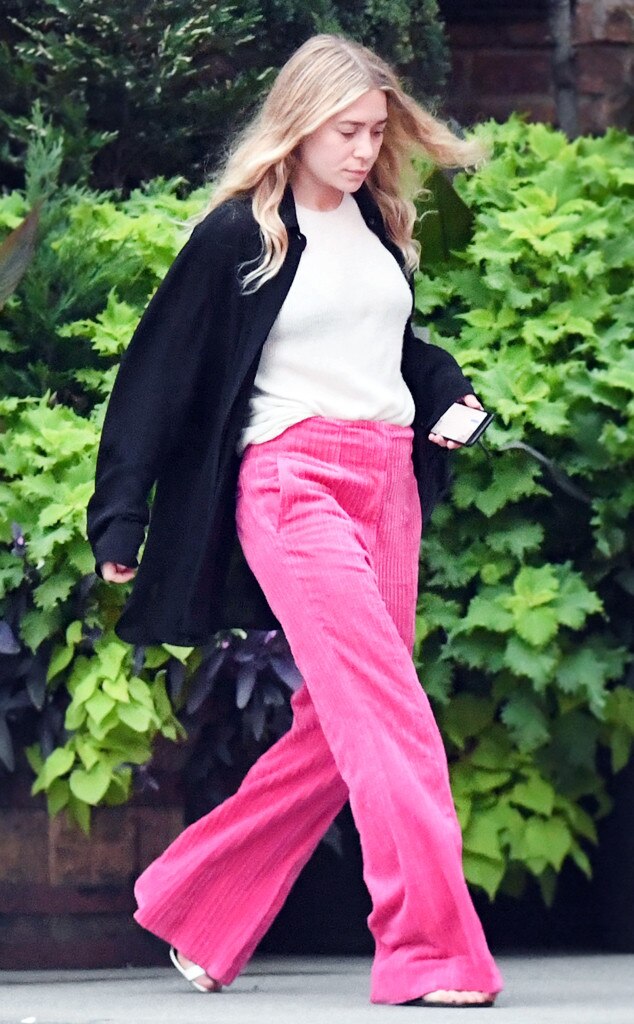 Elder Ordonez / Splash News
Wait, what?
Ashley Olsen stepped out yesterday in hot. pink. pants.
The child actor-turned-designer gave her signature, all-black wardrobe the day off—she swapped her usual digs for a brighter (read: extremely bright) hue. One we don't think we've ever seen her wear. (This is shocking us in the best way possible.)
Not only were her pants pink, they were the boldest, most Barbie-like pair of high-waisted, wide-leg trousers. So question: Does this mean we can expect to see loud pops of color like this in The Row's next collection? Of course, we don't have the answer, but we sure hope so.
Clearly, it's time to rethink pink. And to get you started, we've rounded up a variety of the best hot pink pants the internet has to offer.
For all the style inspiration you could ever want…