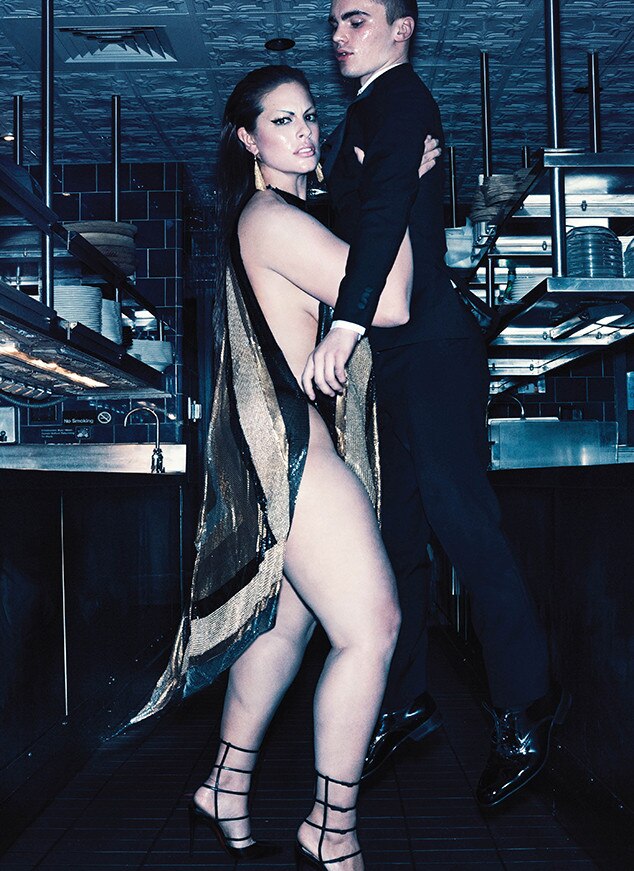 Steven Klein / V Magazine
Ashley Graham gets naughty in her latest photo shoot.
The 28-year-old curvy model appears in a V magazine photo shoot, which features a few pics of her wearing no underwear. The pics, which show her with men inside and around The Standard, High Line hotel in New York City's Meatpacking District, were released Thursday.
In one image, Graham shows some side boob while appearing to be nude in a risqué black and gold Balmain dress while literally picking up a man in a suit. Another photos shows the two making out by a flight of stairs, with Graham wearing nothing but a lace black Lane Bryant bra and black thigh-high No Doubt boots.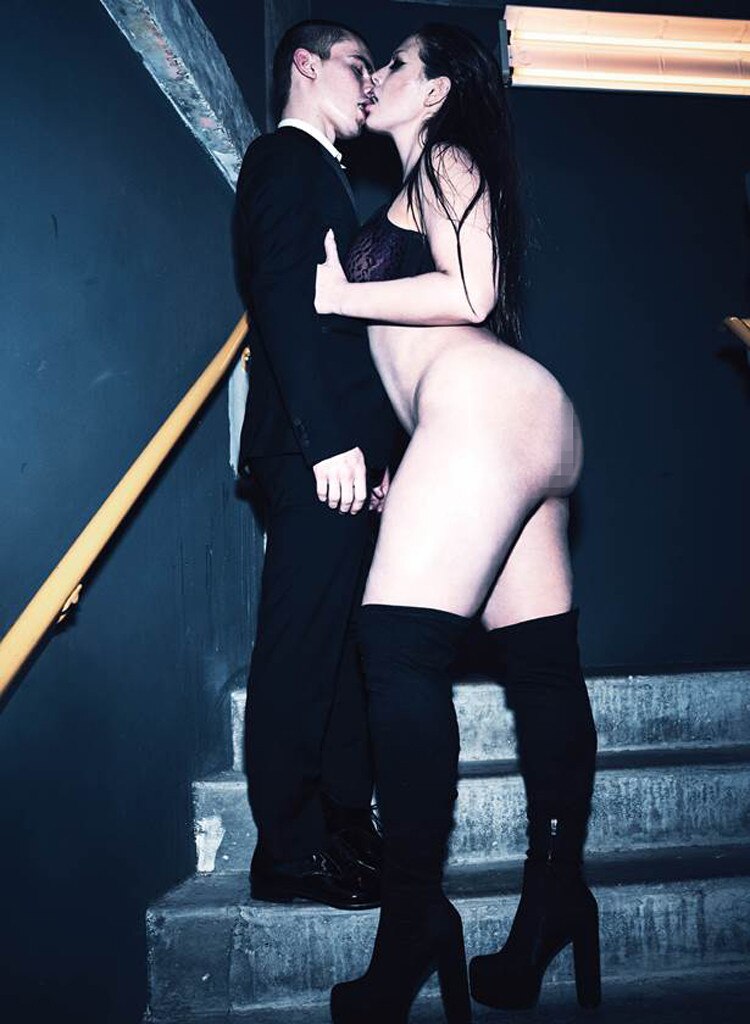 Steven Klein / V Magazine
The model also wears a colorful Balenciaga dress while lying down in an intimate embrace with another man clad only in a skimpy red Speedo swimsuit on a concrete balcony as another man watched them from above.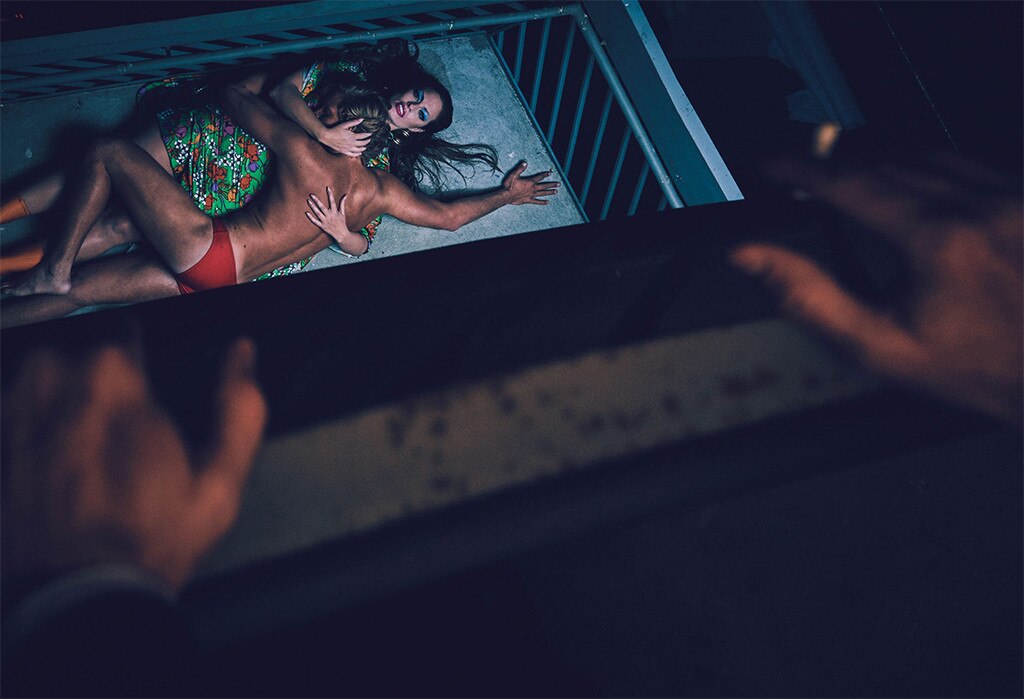 Steven Klein / V Magazine
The model also poses in a lace black and teal Coco de Mer bra and black Lane Bryant bikini briefs, an Hourglass Angel corset, a Sonia Rykiel cape and Falke fishnet stockings near a chain-link fence.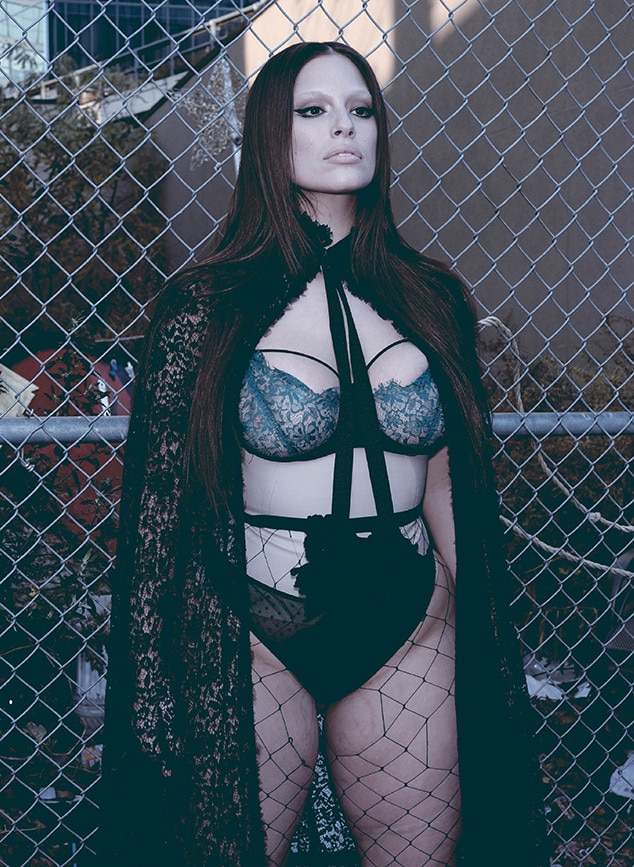 Steven Klein / V Magazine
Graham sports a similar outfit—a red lacy Lane Bryant bra and black underwear from the brand, paired with an Hourglass Angel corset and Wolford fishnet stockings—while looking out of a window.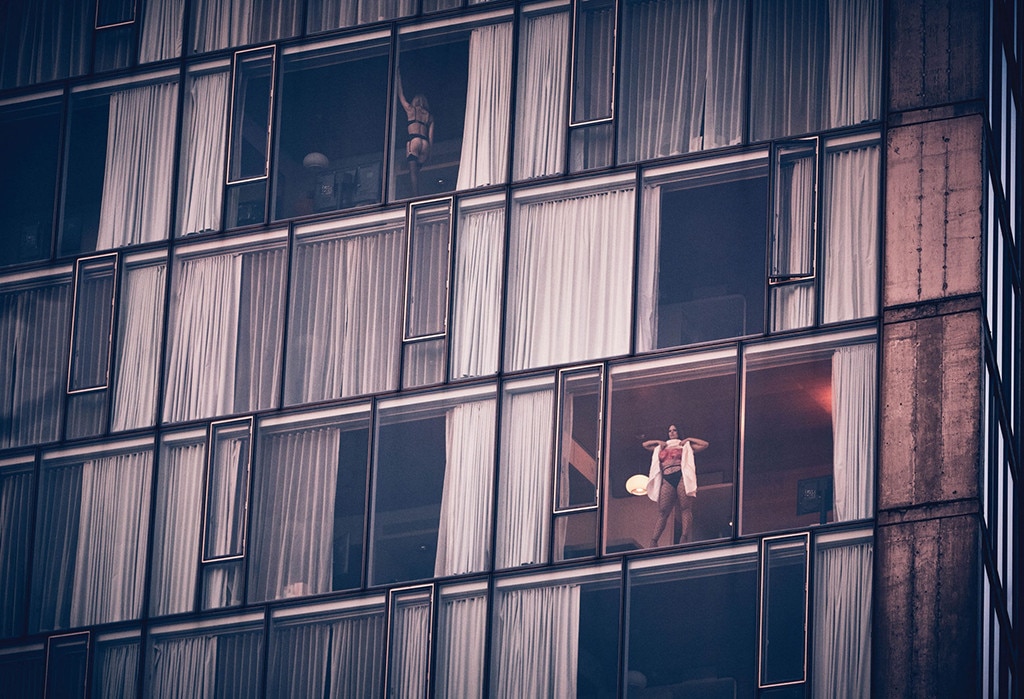 Steven Klein / V Magazine
She also wears a strapless Lane Bryant bra and high-waist American Apparel thong underwear while sporting clown makeup in a threesome scene with two men in suits.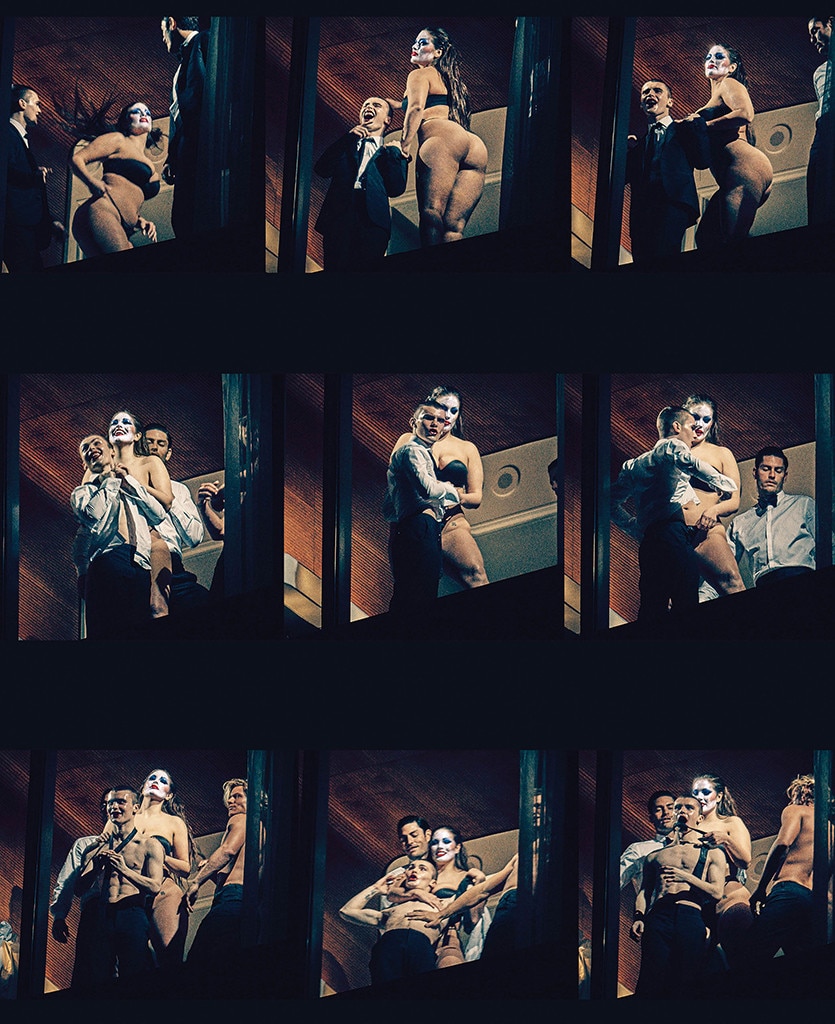 Steven Klein / V Magazine
Graham is one of the most famous curvy models in the world and has her own clothing and lingerie collections. She recently appeared in a new ad campaign for her latest collection for plus size retailer Addition Elle.
"I did it because I couldn't find lingerie that would fit my 36DDD boobies," she told V about starting her lingerie line.
Graham is outspoken about breaking barriers when it comes to fashion and body image as she continues to pursue her dream of modeling without conforming to pressure from society to slim down. She has often said she hates to be dubbed "plus-size."
'I've been doing this now for 17 years and I can't even tell you how many times I've spoken up about the label 'plus-size,'" Graham told V. "I don't think women should be labeled at all. I think that it's completely divisive."
Last year, Graham became the first curvy model to grace the covers of the Sports Illustrated Swimsuit issue and Maxim. She has also appeared on the covers of Glamour, Cosmopolitan and British Vogue.
"For whatever reason, I am the one that has been given the opportunity to be on so many covers and to have a voice," she told V. "I don't take that lightly and I think that being the voice and face for so many women that haven't been represented—in fashion, or film, or TV—is encouraging, it's amazing."
"Some days I forget that and then someone comes to me crying and says, 'Because of you, I wore shorts today,' or I'll get an email that says, 'I had sex with my husband with the lights on,'" Graham said. "At those moments, I'm like, Wow, you are changing people's lives, and you're doing it by just being yourself."