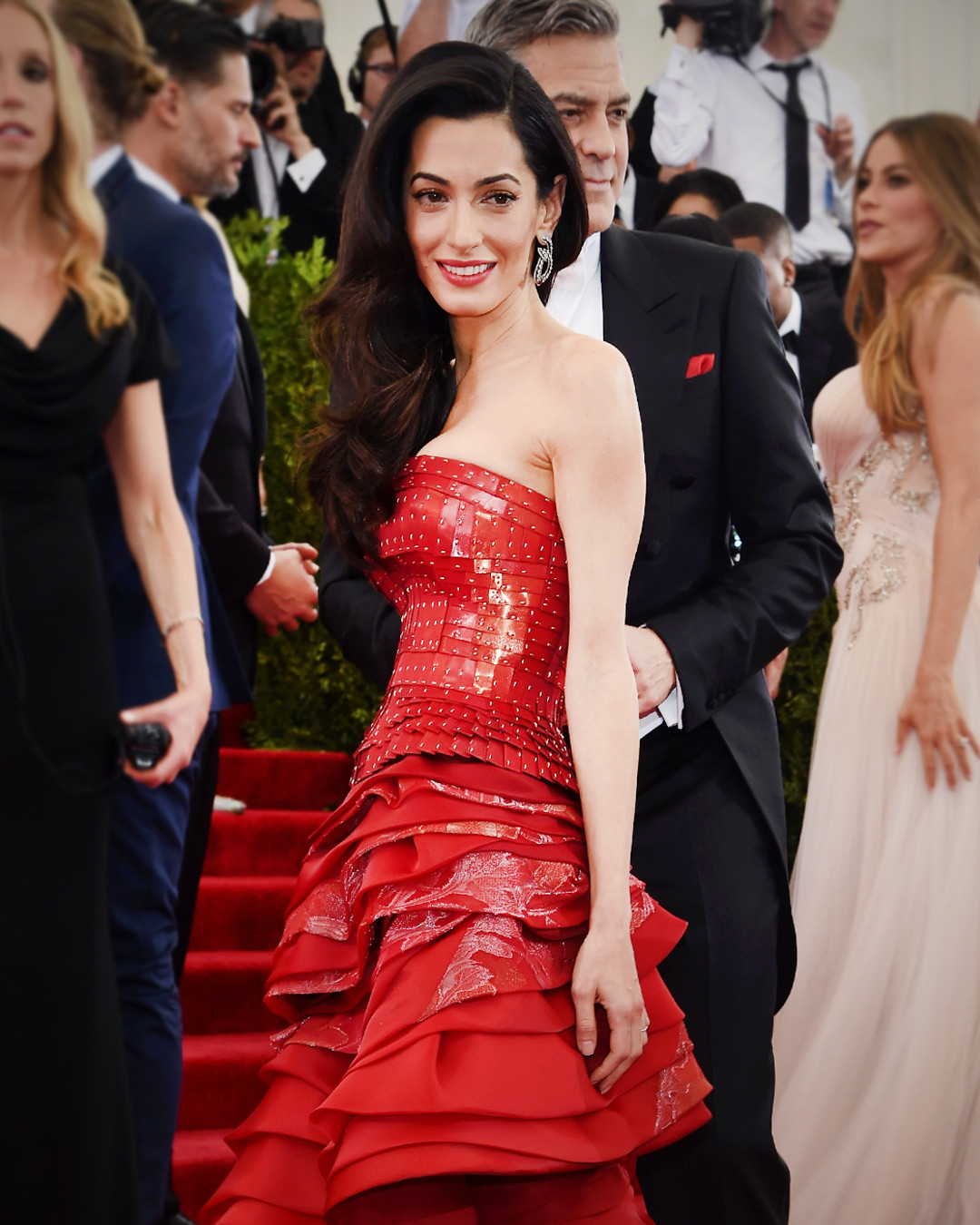 Getty Images
Every celebrity has their own approach to Met Gala fashion.
So, how will Amal Clooney, a co-host of this year's ball, interpret the Catholic-influenced theme in a way that's worthy of the position? Will George Clooney's other half stay true to her sophisticated, luxe and tailored-to-a-tee style. Or will she surprise us, like many stars are prone to do on fashion's biggest night? If we look closer at the humanitarian's past gowns, we can start to identify the common threads that she seemingly always follows.
For instance, the lawyer almost always wears statement earrings on the carpet. This may be her way to express her fun side beyond the classic gown. The human rights activist also almost always wears a floor-grazing dress to a formal event. And with the occasional shorter hem, she relies on design details that still exude sophistication.
To see the style guidelines that Amal seems to live by to achieve a great red carpet look, keep scrolling.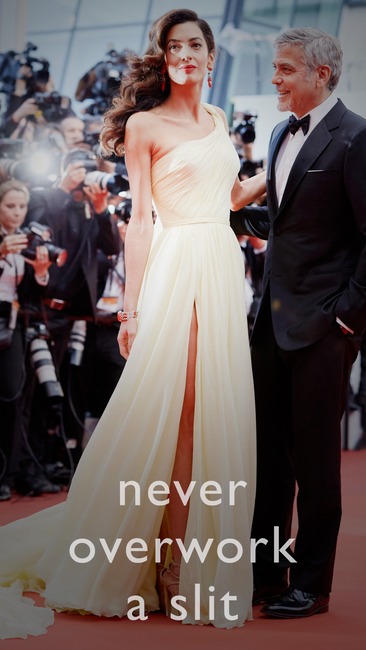 Getty Images
Slit Status
We've seen it before: the intentional leg pose. The starlet stands in a certain way, her leg slightly peeking out of the dress in all its glory—it's sexy but can feel a little too deliberate at times. That's a no-go for Amal, who lets her dress slits fall how they may. She may adjust the dress a little on the red carpet, but her stance always looks natural and confident.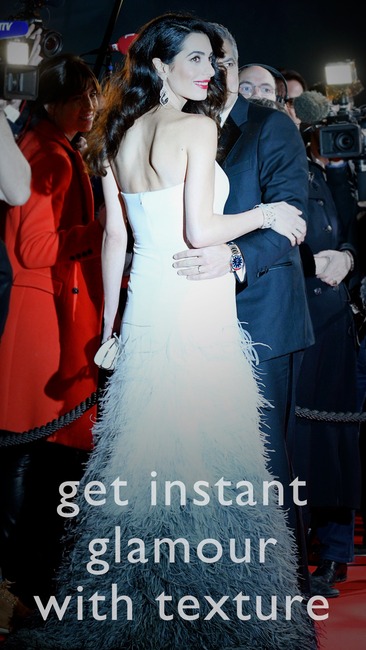 Getty Images
Glamour Goddess
Some people might argue that it's easy to be glamorous when you have money, fame and are married to George Clooney. But you can get the look by playing with textures, which instantly elevate a look. For example, imagine this dress without the feathers. Big difference, right? Look for textures that feel luxurious even if they aren't. Amal is a master of wearing textured pieces.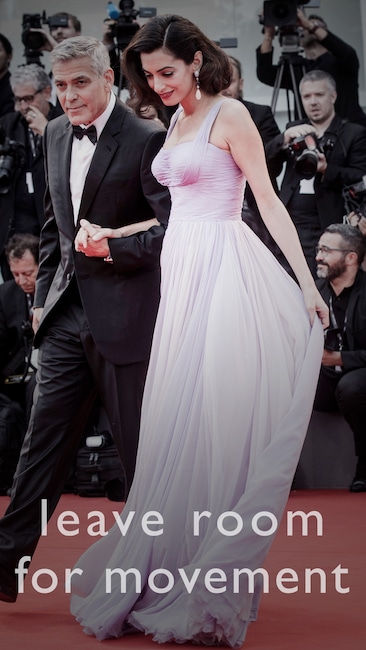 Getty Images
On the Move
If a dress doesn't have texture, it has movement, which also creates dimension. If Amal isn't wearing a beaded or feathered frock, it oftentimes drapes beautifully and flows naturally. This not only is practical, giving her room to walk and dance, but, boy, does it photograph well.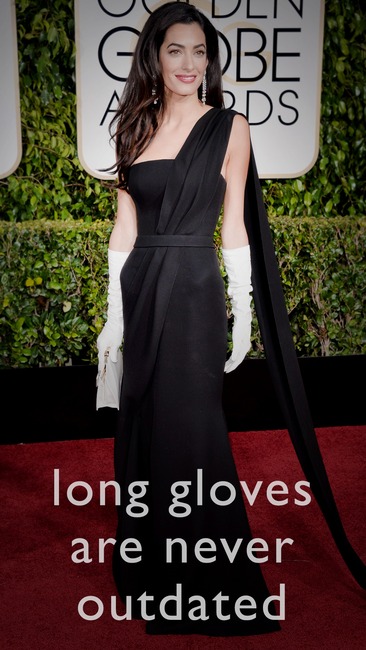 Getty Images
Glove Department
Amal doesn't follow trends. This was evident when she wore long, classic, white gloves to the Golden Globes. While some may have thought it was outdated, it proved that she is a champion of wearing whatever makes you feel like your most sophisticated, chic self.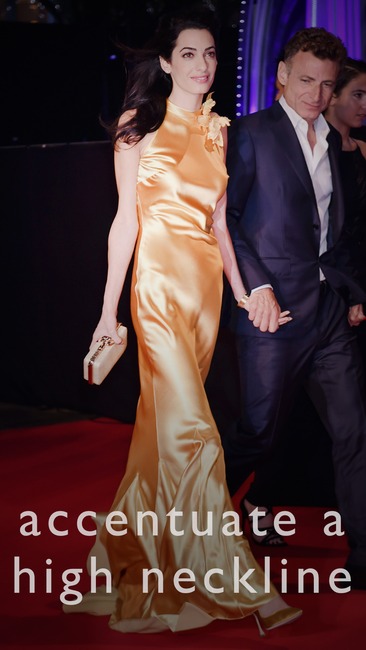 Getty Images
The Higher the Better
These days, necklines are seemingly on a deep dive. While the look is sexy, Amal also proves high necklines can be just as eye-catching. In fact, make it the focal point of the dress by embellishing that area with brooches.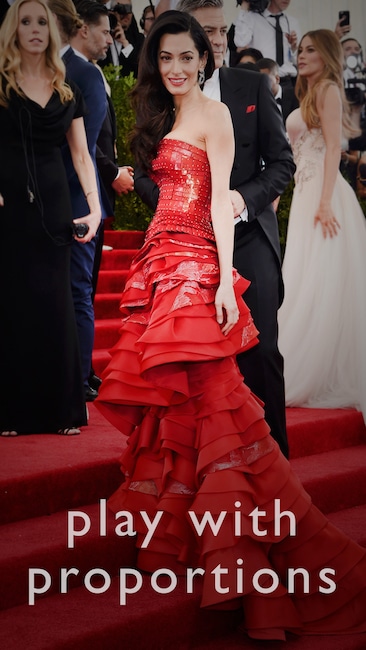 Getty Images
Turn Up the Volume
The quickest way to create dimension: proportions. Amal's tall and lean physique may not always fill in a gown, but with the right layering, structure or volume, she can create any shape she wants and look sophisticated at the same time.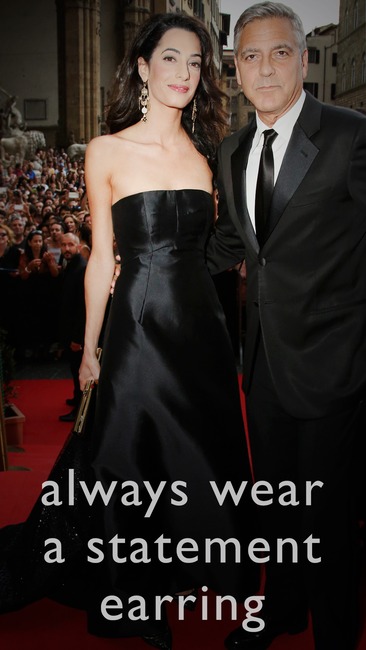 Getty Images
Ear Candy
On almost every red carpet, Amal has worn statement earrings. We're not just talking about drop earrings, we're talking about large, heavy, beaded, gilded stunners that could probably elongate our ear lobes. We'd like to think this is Amal's way of having fun with formal wear, which can be a bit too stuffy at times. Not to mention, it creates a relatable aspect to her ensemble. We may not go to red carpet events or can shell out the doe for fine jewelry, but we can get inspired by her amazing accessories and shop ones we can actually afford.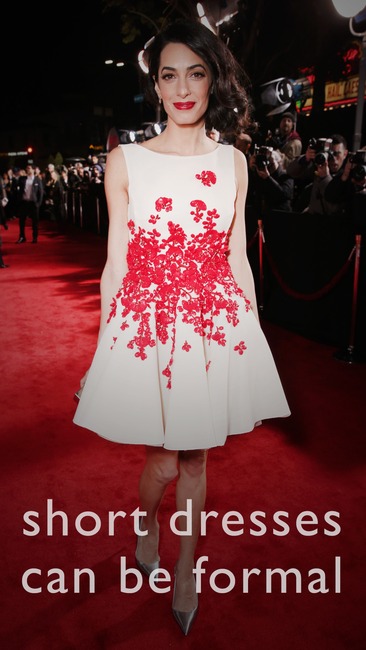 Getty Images
Short and Sweet
It's not often we see Amal in anything but a maxi-length dress on the red carpet, but for more semi-formal occasions, she proves there's a way to make a shorter hem look just as sophisticated. While the lawyer may opt for a bodycon silhouette for a floor-length gown, she'll change the style for a shorter dress to create balance. For example, an A-line silhouette adorned with embellishments feels formal and fresh.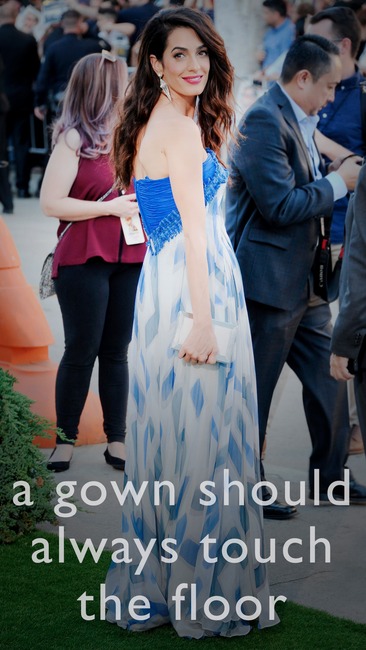 Getty Images
On the Floor
While we've seen Amal in shorter hems, for very formal occasions, she usually wears a floor-length gown. Amal's definition of floor length means the hem sweeps across the ground. It may be tricky to walk in but it has a profound elegant effect.
Then again, rules are meant to be broken at the Met Gala.