Entertainment
Published on March 8th, 2017 | by
0
A Kardashian Guide to Elevating Your Everyday Basics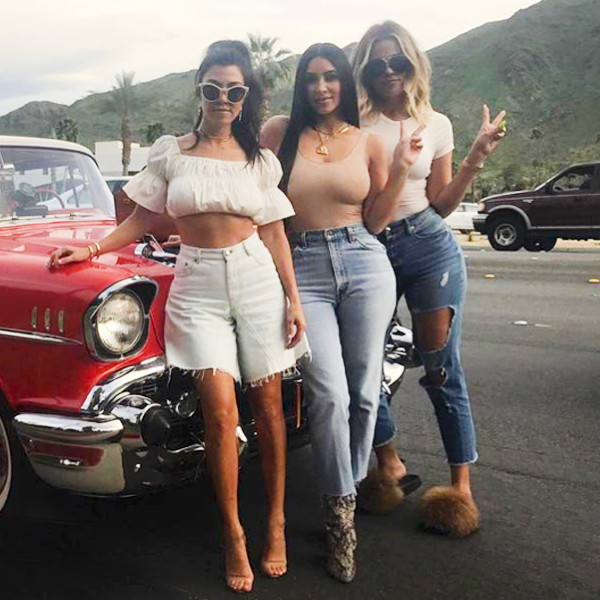 Basic doesn't have to mean boring. 
For those of us that love casual dressing (or wake up late), there's a new way wave of basics that make the perfect foundation for a chic, on-trend outfit. Just ask the Kardashian sisters. The trendsetters were photographed on the side of the road, aside a red vintage car this week, appearing cool and collected in their cotton-blend tops and denim bottoms. 
Comfortable, stylish and sultry—Khloe Kardashian, Kourtney Kardashian and Kim Kardashian-West demonstrate three different ways to take your jeans-and-a-tee obsession to a new level.
Which sister rocked it the best? Tell us below!
E! Online (US) – Fashion Police