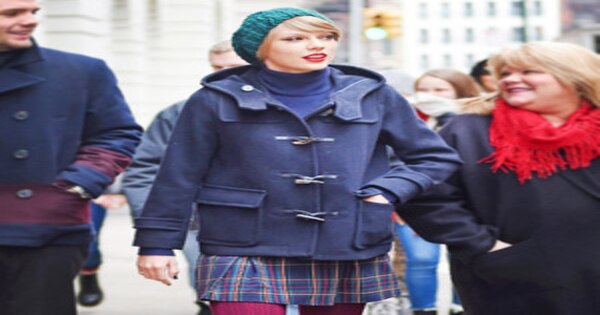 Believe it or not, not all clothing trends are created equal.
Even the simplest, most basic piece can be worn different ways, often depending on the region you live. (What can we say? The weather dictates our wardrobes.) Take legwear, for instance—how many iterations are there of your classic leggings, tights or stockings? Apparently, a lot.
We tracked fashion-forward celebs in major cities to see how they—and residents—tailor basic legwear to the climate, local lifestyle and regional flair.
East Coasters like Taylor Swift  know that a snow storm won't prevent them from wearing shorter hemlines—in this case, sexy, sheer and textured stockings to the rescue! On the flip side, LA girls like Kendall Jenner won't be caught wearing tights (unless they're going to the office, that is)—but they will live in athletic leggings all day long. Blame it on those laid-back Cali vibes.
To find out the best legwear according to location, keep clicking.