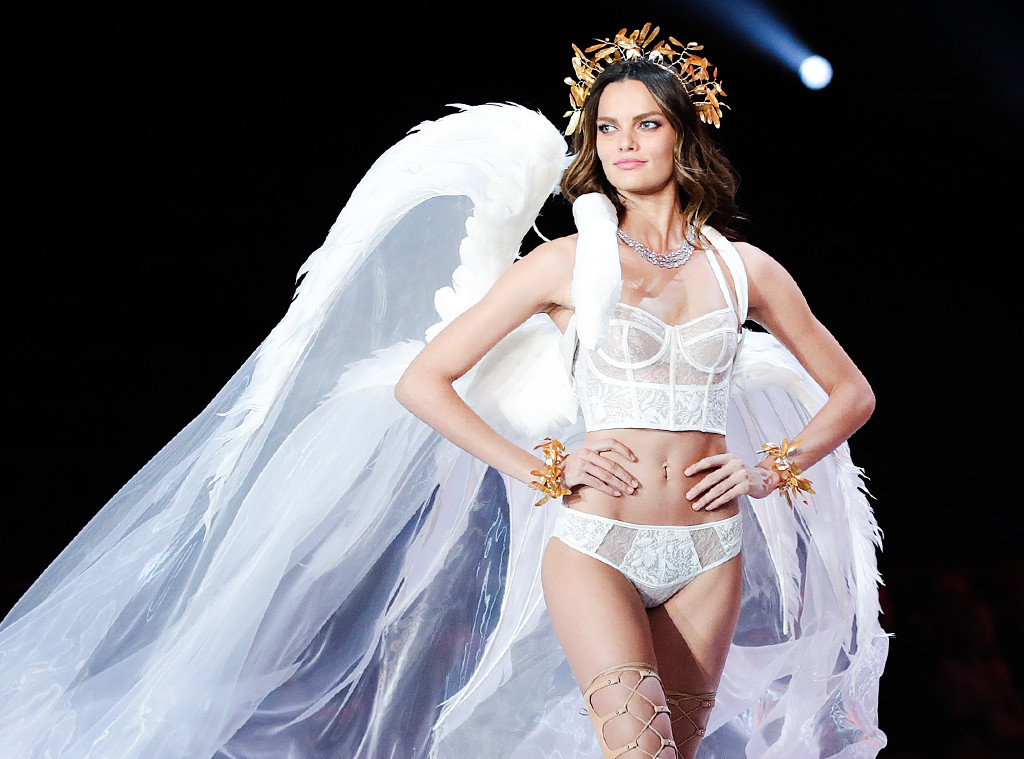 Lintao Zhang/Getty Images for Swarovski
What would Yeezus do?
No question may be more relevant at the 2018 Met Gala. When the theme—"Heavenly Bodies: Fashion and the Catholic Imagination"—was first announced, there was speculation that designers and their one-of-a-kind pieces could cross over from inspired fashion to just plain offensive garb. The first Monday of May has a habit of featuring bare assets, after all. And with a theme deeply rooted in conservative beliefs, there may be some conflict. Of course, that's what the theme is intended to do—"to create a dialogue between fashion and the masterworks of religious art in the museum's holdings," as Vogue would put it—and to show how religion has influenced art.
It'll be an interesting red carpet to say the least. But it won't be the first time faith and fashion have merged.
Whether channeling god-like glory, spiritual awakening or simply a celestial aesthetic, celebrities have used Christian motifs to express themselves before. Ahead, all the times you've seen a nod to religion on the red carpet.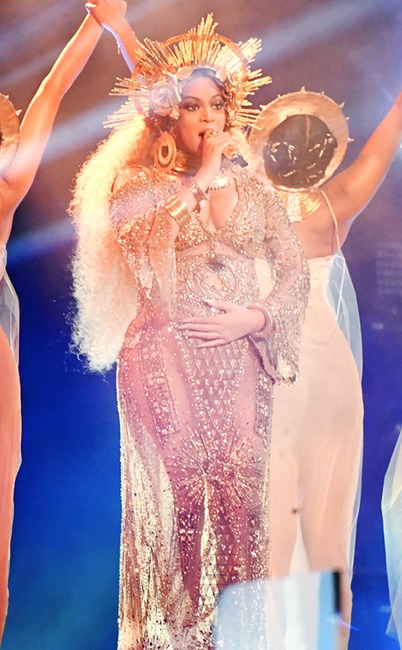 Jeff Kravitz/FilmMagic
Beyonce
Holy moly! Queen B looked like a golden Virgin Mary at the 2017 Grammys. The headpiece, especially, resembled halos in Christian iconography.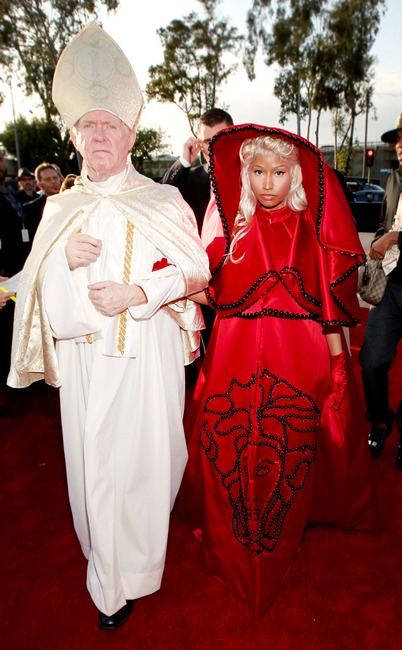 Christopher Polk/WireImage
Nicki Minaj
While other looks may have been inspired by Christian motifs, the "MotorSport" rapper took a more literal route at the 2012 Grammys, wearing a red satin robe and walking alongside a pope-like figure.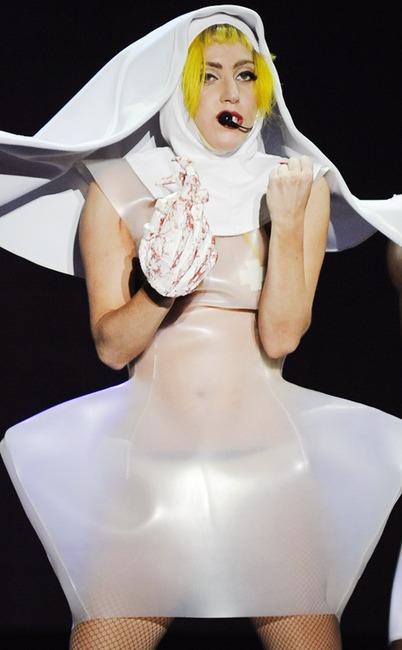 Tim Mosenfelder/Getty Images
Lady Gaga
Mother Monster or Mother Superior? The "Poker Face" singer was outfitted in a structural, see-through dress and an exaggerated nun-like veil while performing on tour.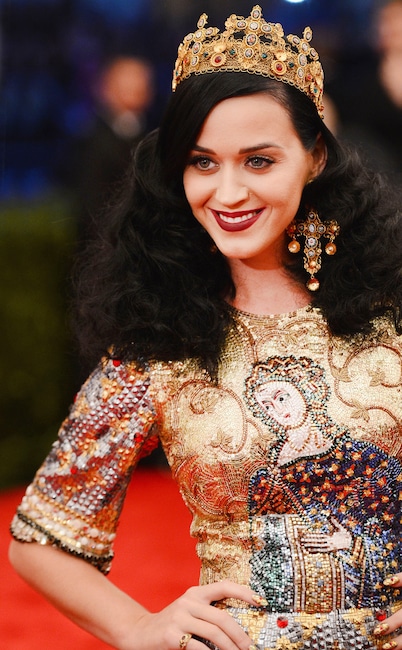 Stephen Lovekin/FilmMagic
Katy Perry
While the "Firework" singer wore this Virgin Mary-laden look by Dolce & Gabbana to the 2013 Met Gala (when the theme was "Punk: Chaos to Couture"), she should've have reserved the dress for this year's Catholicism theme.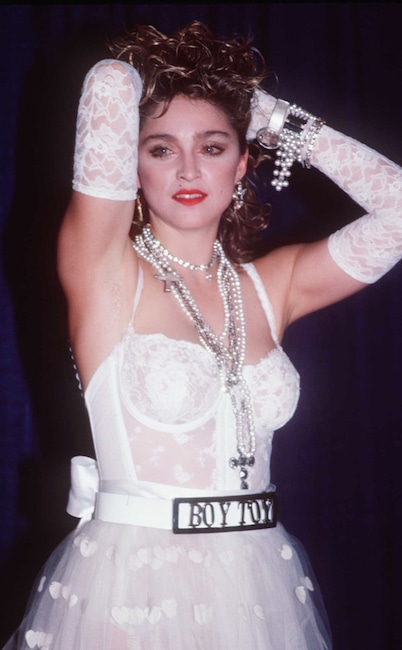 Robin Platzer Twin Images Online USA
Madonna
The pop queen may be the master of reinvention, but her mid-1980s Like a Virgin looks may be Madonna's most recognizable. She was part sexy bride, part devout virgin, wearing all white and large Christian crosses.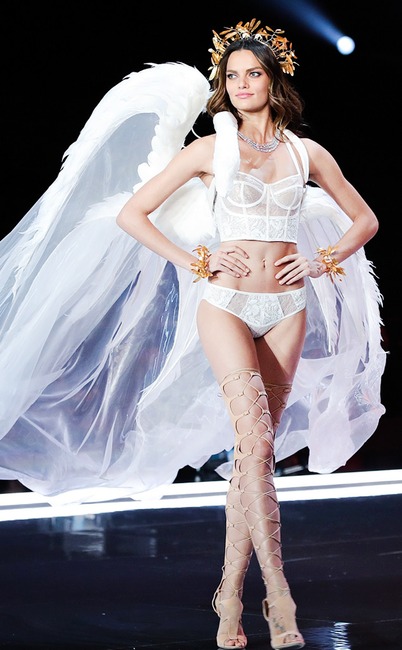 Lintao Zhang/Getty Images for Swarovski
Victoria's Secret Angels
Sent from lingerie heaven, Victoria's Secret angels, like Barbara Fialho, spread their wings for us mere mortals.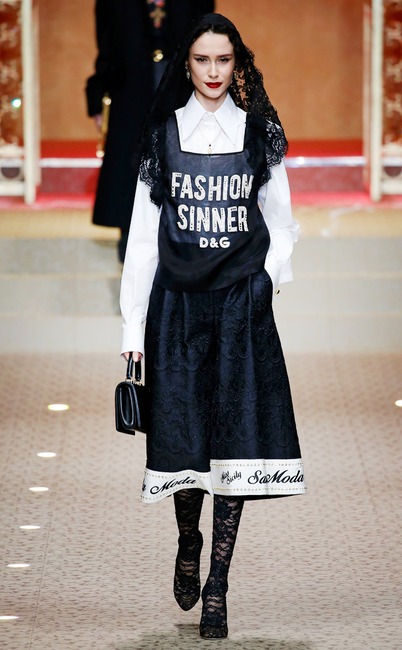 Getty Images
High Fashion
This year's theme, "Heavenly Bodies: Fashion and the Catholic Imagination," examines the relationship between fashion and faith. Luxury Italian designers, like Dolce & Gabbana, are heavily influenced by the Vatican, whether their modern designs align with biblical teachings or not.
What do you think of this year's Met Gala theme?