While you may be thinking about what's in store for 2018, it's time to think about what's not going to happen…like near-retirement fashion trends.
2017 had trends with real momentum. Flattering, easy to wear and attention-grabbing—Hollywood's A-list stylists discovered must-have looks that turned everyone's Instagram feed into a collection of interpretations of the same outfit. After spending some time scrolling through, the fatigue has weighed in and now we're saying, we saw, we wore, we conquered. What's next?
Case in point: Gigi Hadid's mink-lined loafers. These popular Gucci shoes had their moment, causing bloggers, celebs and fashion followers into a frenzy, elevating their casual looks with these boss-appropriate beauties. But, we won't be seeing them (at least in this form) in 2018. There's something new in store.
Want to know which styles will take their final bow before the new year? Check out the trends that won't make it to 2018 below!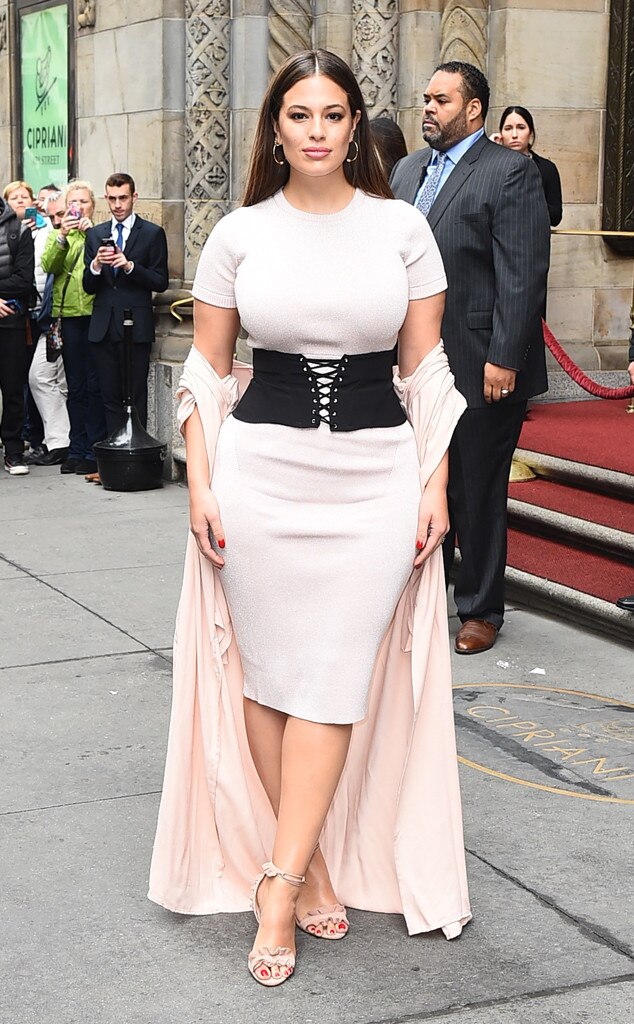 Raymond Hall/GC Images
Corset Belts
Ashley Graham's ensemble will make you want to buy a corset belt. It's flattering on her curvaceous body and breaks up her blush-toned look. It's a must-have. And, a lot of celebrities have it. Now that it's had its moment, it's time to put this constricting accessory in our fashion past.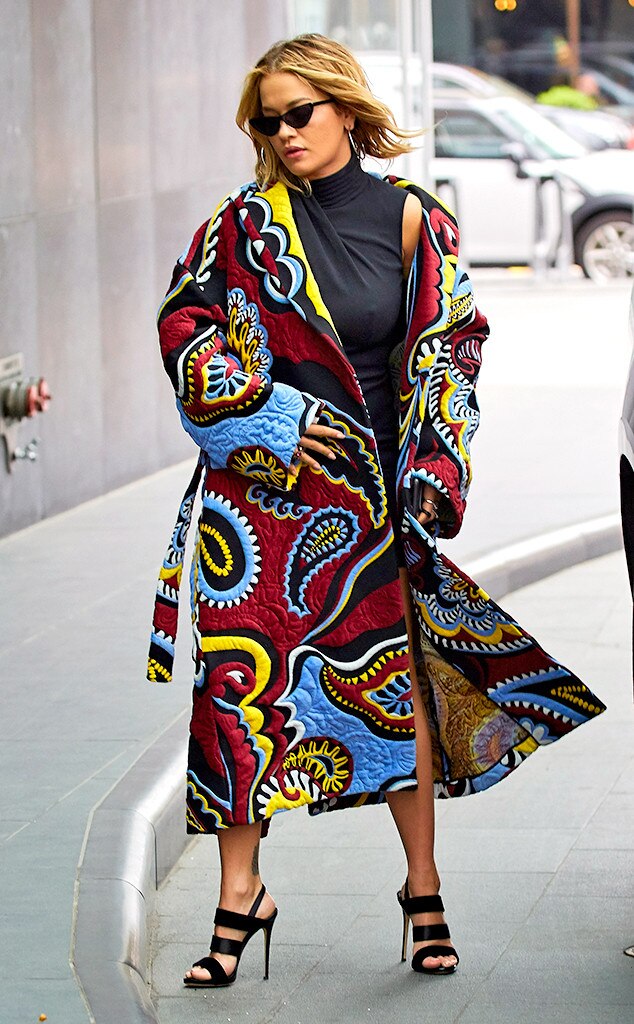 J. Webber / Splash News
Unwearable Sunglasses
Do these glasses look amazing with Rita Ora's multicolored outwear? Yes. Does this picture make you want to shop online? Probably. Here's the thing: In real life, for everyday, many of this year's popular sunglasses just don't translate. Our advice: Try them on before you invest, because in this instance it's more like "one size fits a few."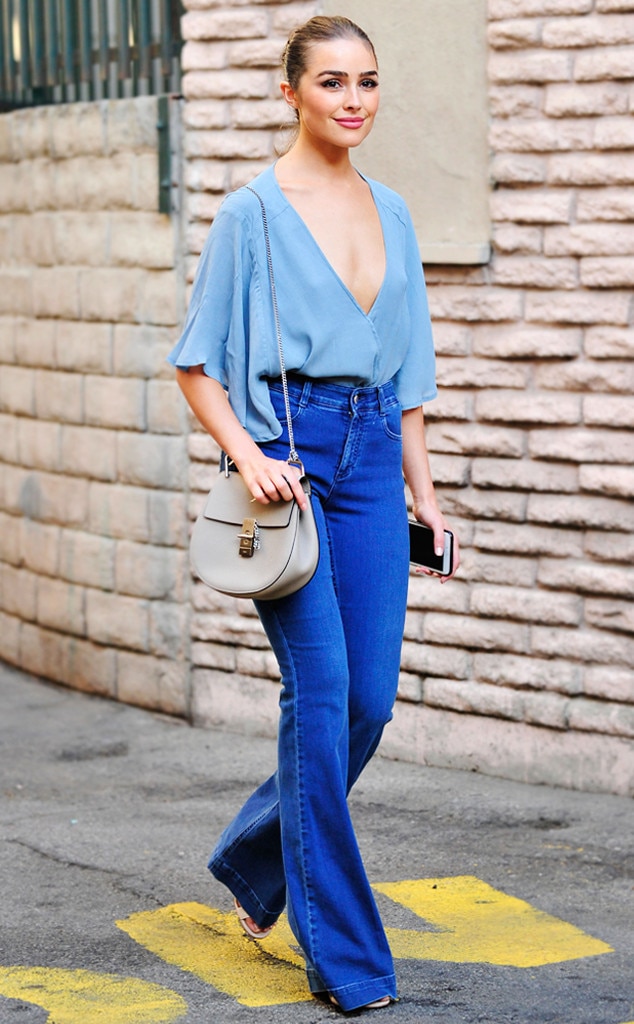 Michael Simon/startraksphoto.com
Super Deep V-Neck
How low can you go? Necklines are continuing to take a dive, making fashion tape for influencers like Olivia Culpo a wardrobe necessity in 2017. Side boob, under boob, all of the boob—we saw it all this year. It's an attractive cut, but we're thinking necklines will be on the incline come 2018.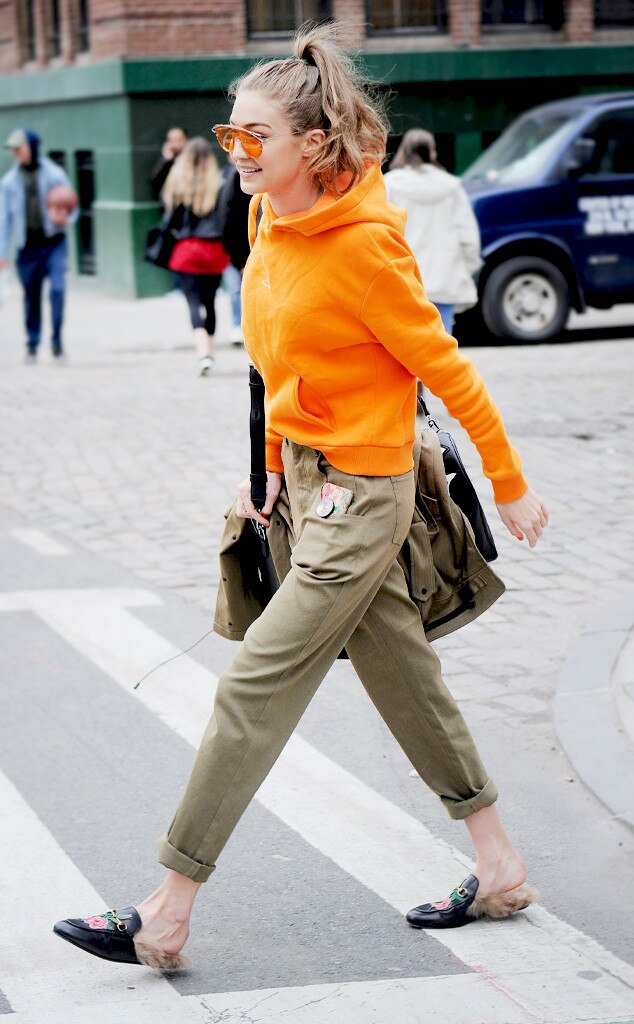 Splash News
Fur-Lined Slippers
The mink-accented loafer trend was hard to miss when so many bloggers and fashion stars wore the comfortable yet attention-grabbing look between late 2015 and this year. Paired with somewhat casual outfits, like Gigi Hadid's chinos and bright hoodie, the popularity of these furry beauties posed a concern to animal rights activists, as well as Gucci, who announced recently that it is going fur-free.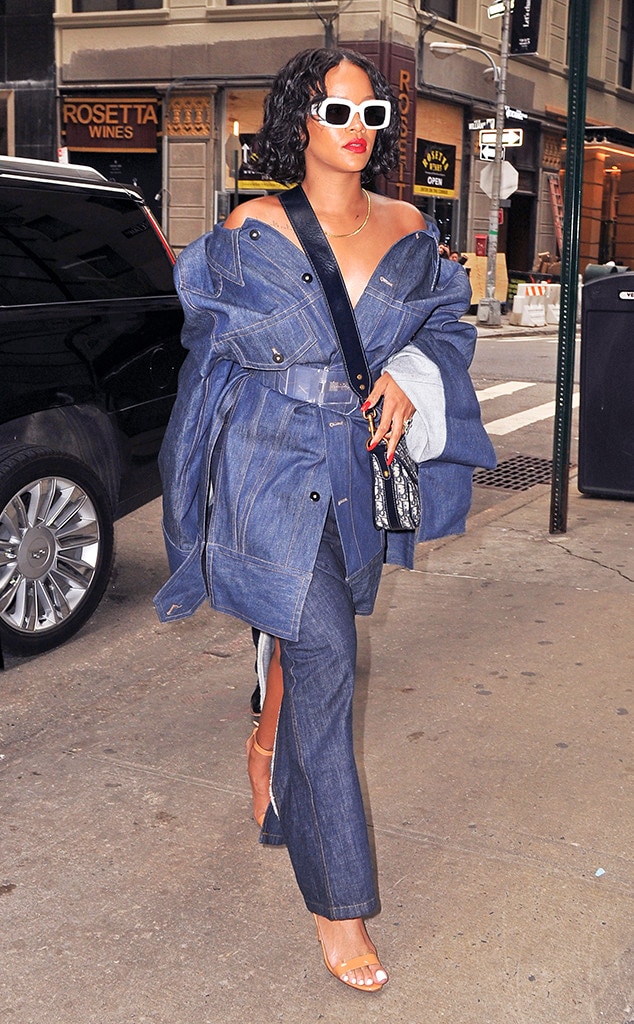 Splash News
Off-the-Shoulder Denim
Rihanna slayed this trend. One glimpse at her forward-thinking fashion statement, and you may be pulling down the shoulders of your denim jacket. Until you realize that your incapable of living your day-to-day life drowning in a sea of denim, incapable of being fully mobile. We tried it. It wasn't worth it. Next!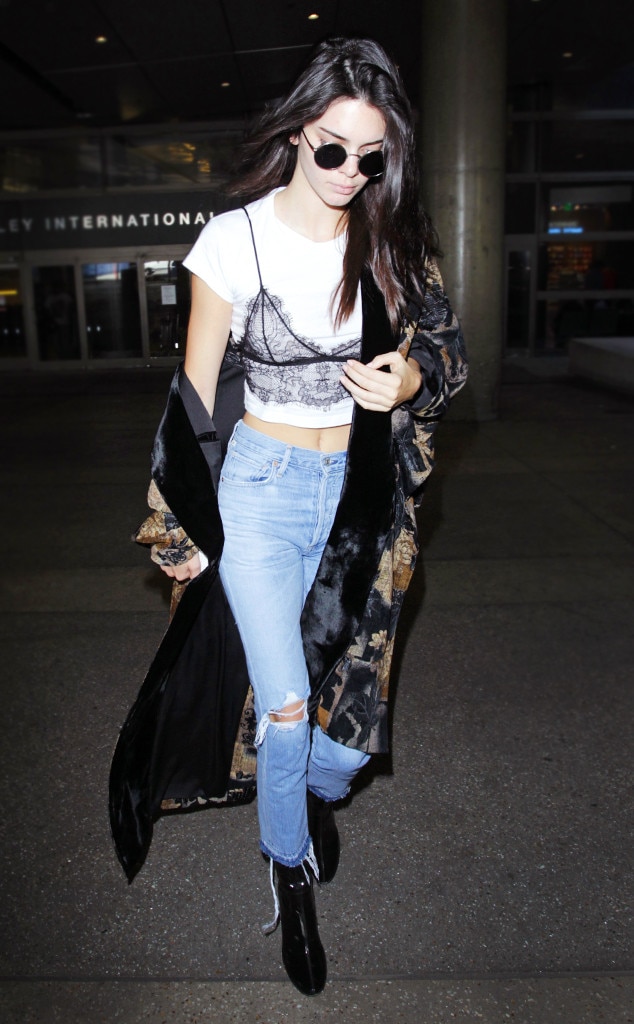 GOME/AKM-GSI
Lingerie Over T-Shirts
Cute and sexy, this trend took over celebrity style. From Kendall Jenner to her 4-year-old niece North West, everyone was wearing T-shirts under slip dresses and lingerie. Now, you can buy them together. That may be a sign it's time to move on. Luckily, celebs have already ditched the T-shirt, wearing their spaghetti-strap nightgowns alone.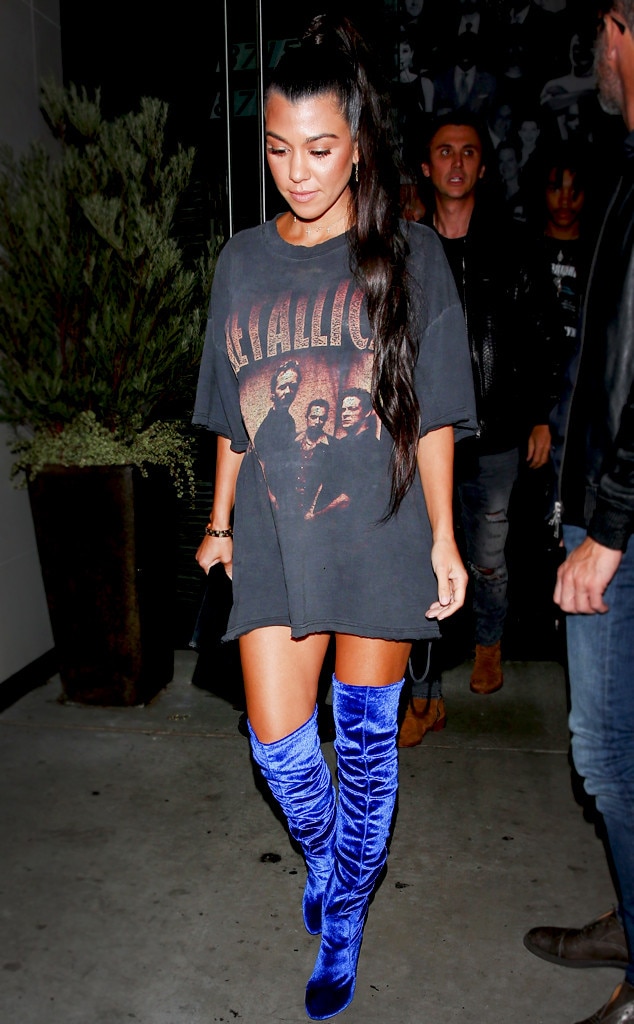 AKM-GSI
No Pants Dance
No pants? No problem, according to celebs like Kourtney Kardashian. But hey, if the T-shirt is as long as a dress, who needs bottoms. Paired with thigh-high boots, this look has travelled through concerts, A-list events and street style with ease. Now, it's expected and thus ready to be retired.